Show User Social Media
Hide User Social Media
Joined

Sep 8, 2006
Messages

15,785
Episode 26 of Fun Digica went up earlier
The new episode of Fun Digica has Cody and Hideyoshi introduce a nice stack of cards from Booster Set 2, nearly all of which will be high in demand...
A number of these we have seen in lower quality, or seen the art from elsewhere, but this is the first time we are getting great looks at everything.
Let's look at the cards.... first up, a relatively standard card...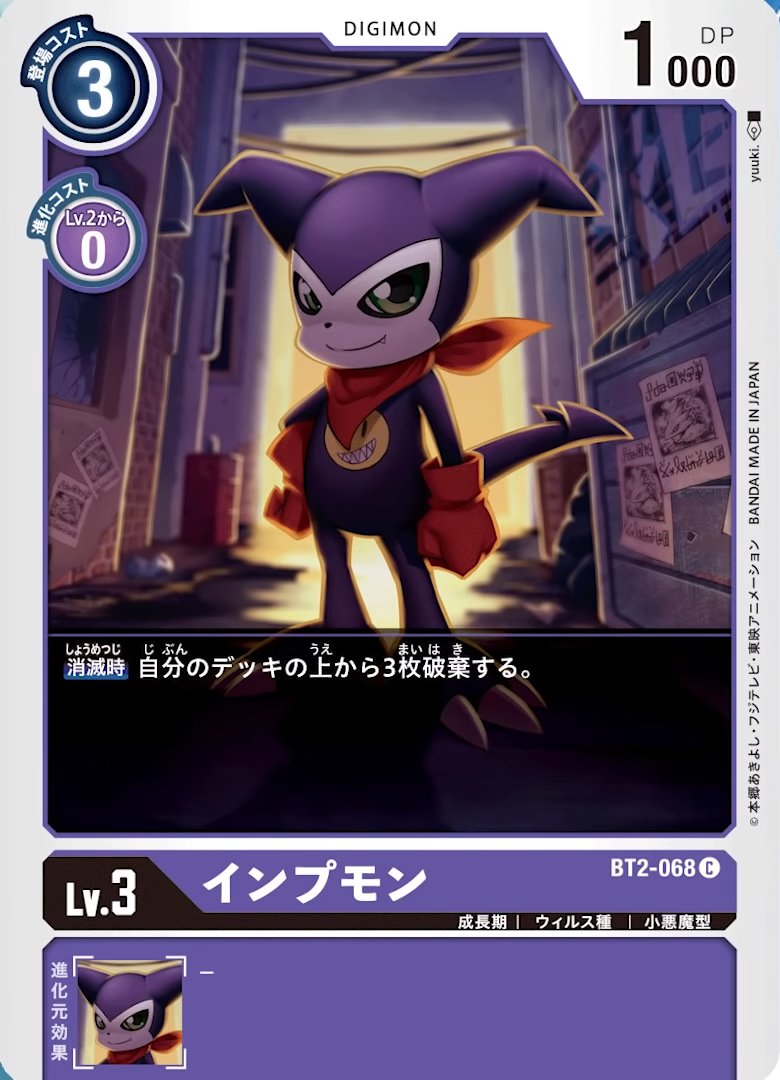 The only standard card shown off is for Impmon. It has really nice art with some great shading, along with what appears to be a number of wanted posters for Beelzebumon...
Then we get the Secret Rares.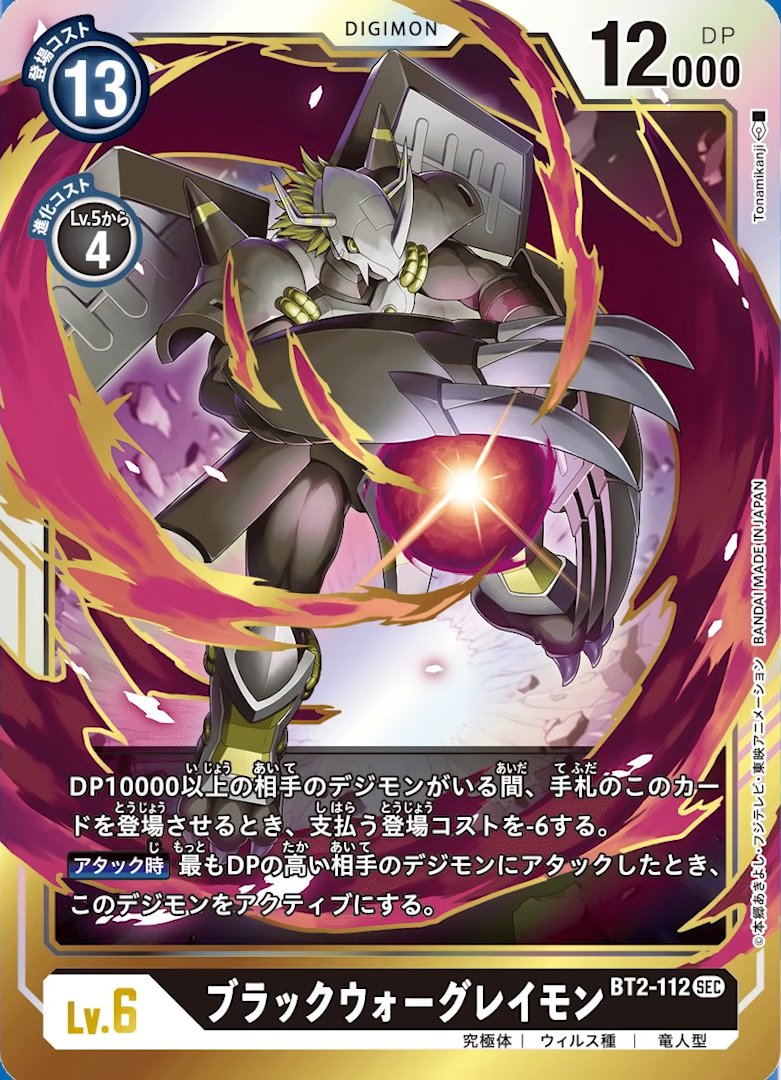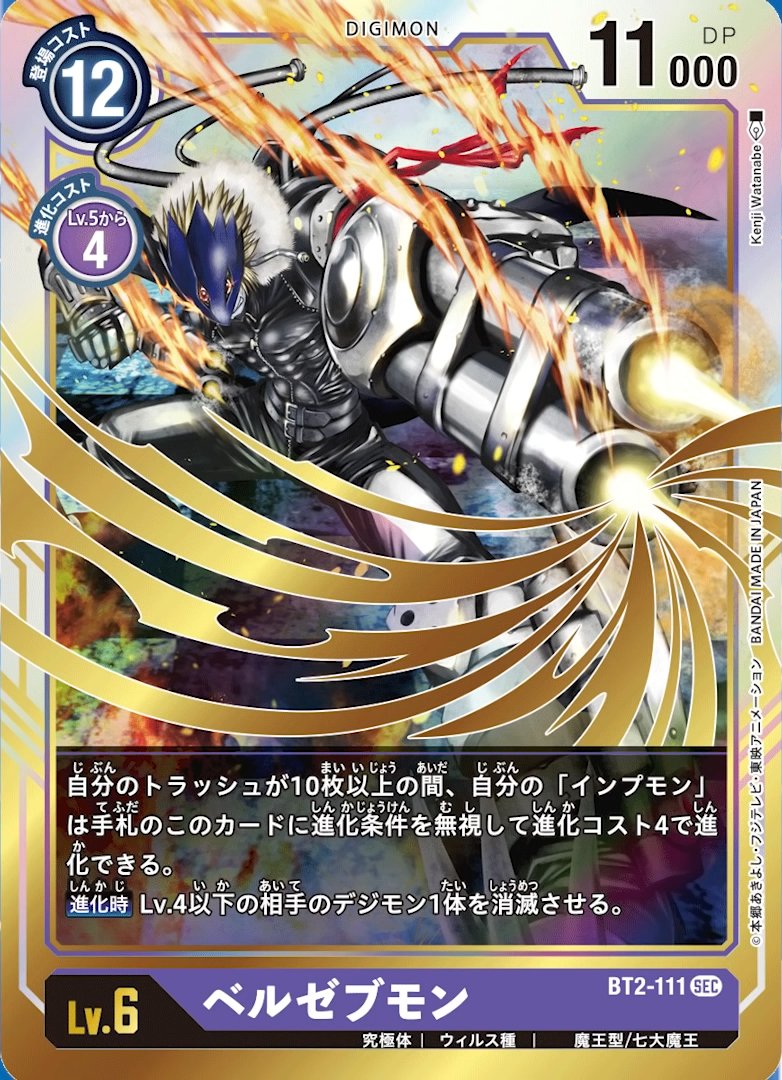 BlackWarGreymon and Beelzebumon we both first saw in a V-Jump preview, but now we get to see the art nice and detailed.
For BlackWarGreymon we see him charging up his version of Gaia Force.
For Beelzebumon we get new artwork by Kenji Watanabe. It feels very reminiscent of a number of different images of Beelzebumon, while having some nice flair to it.
And then last up, Parallel cards for 10 well known Ultimate level Digimon!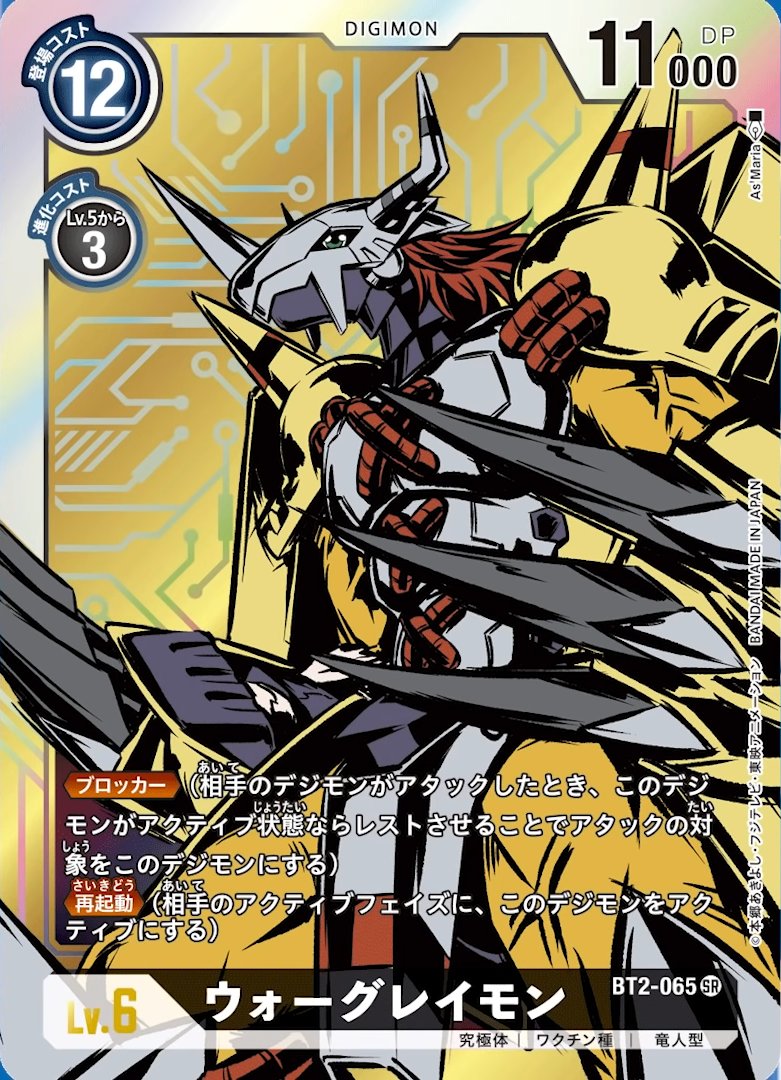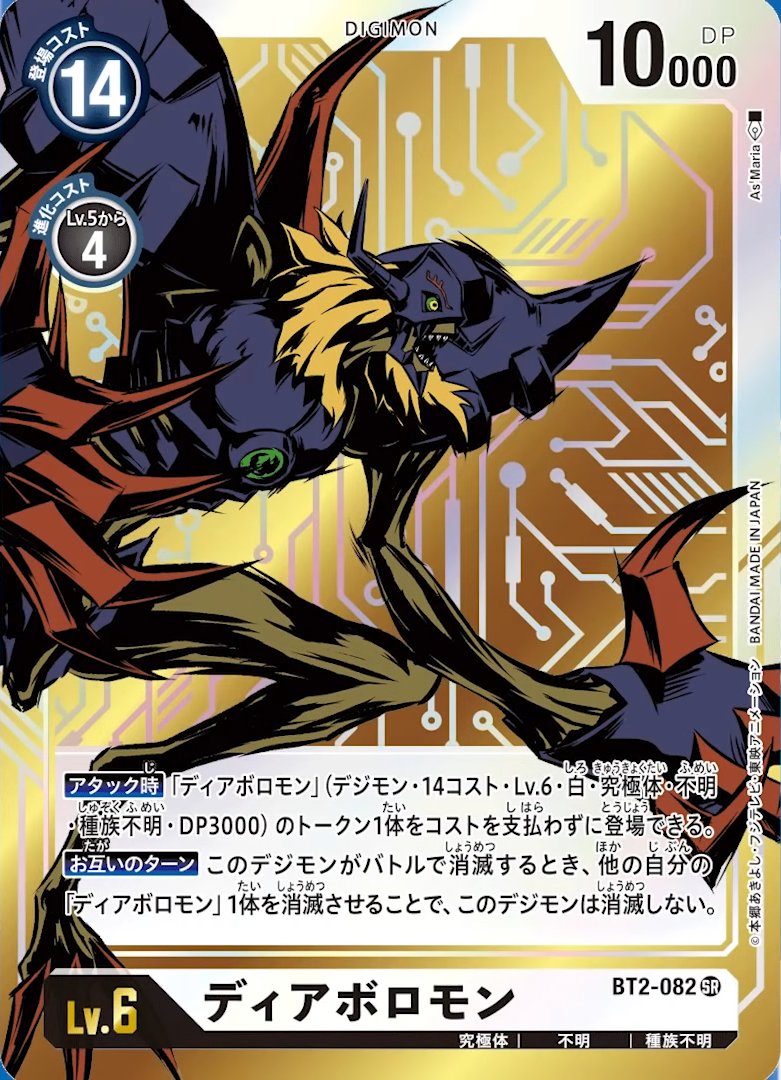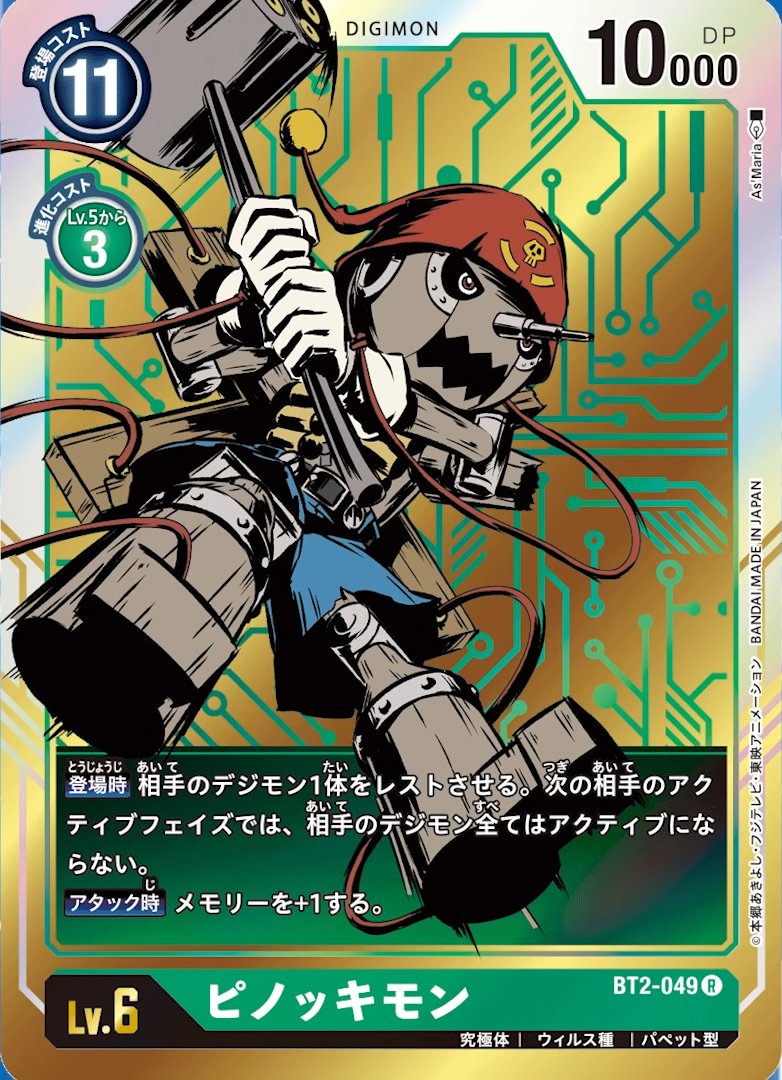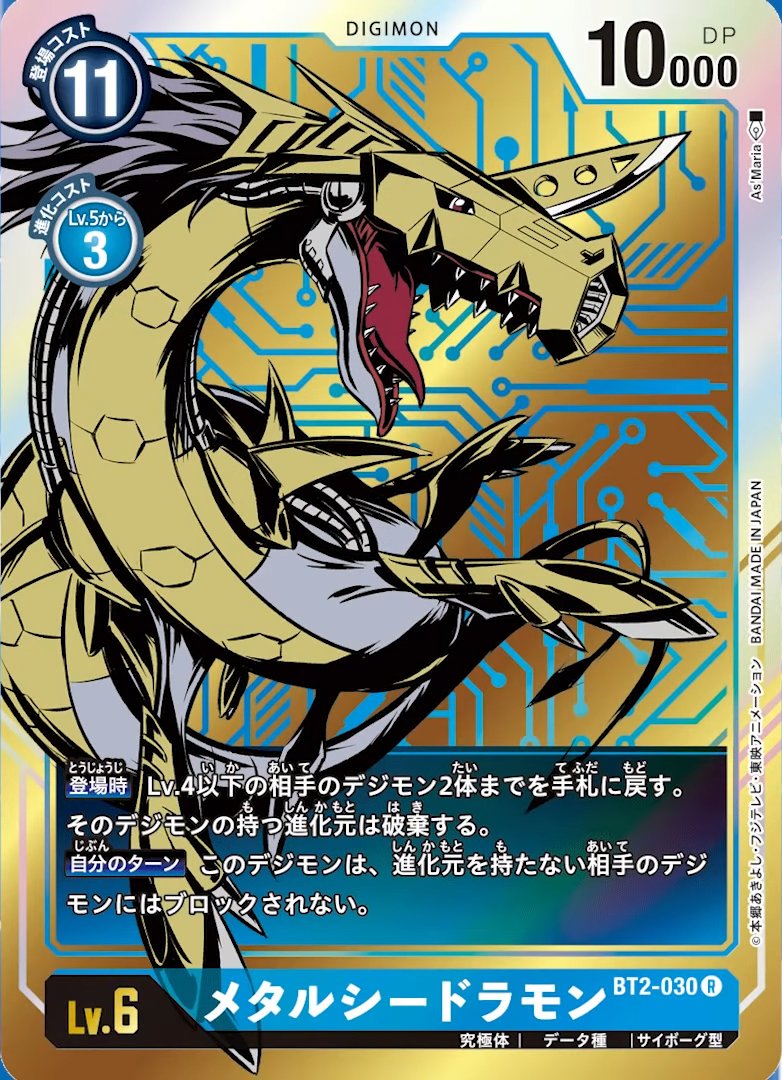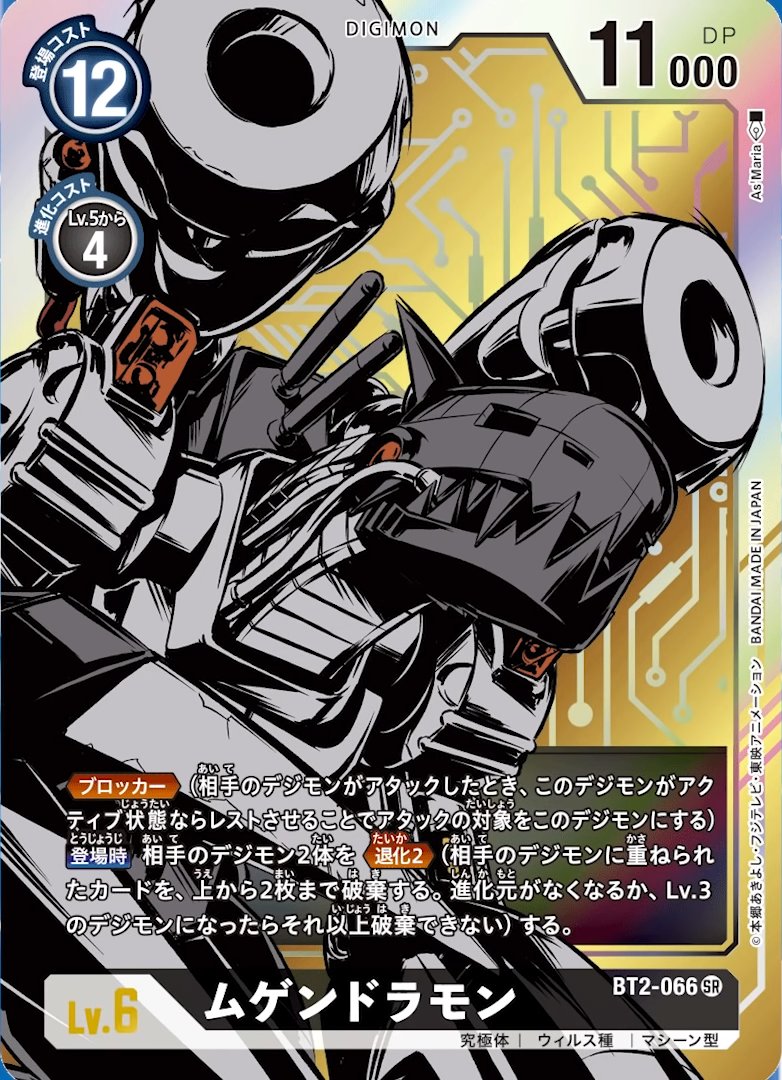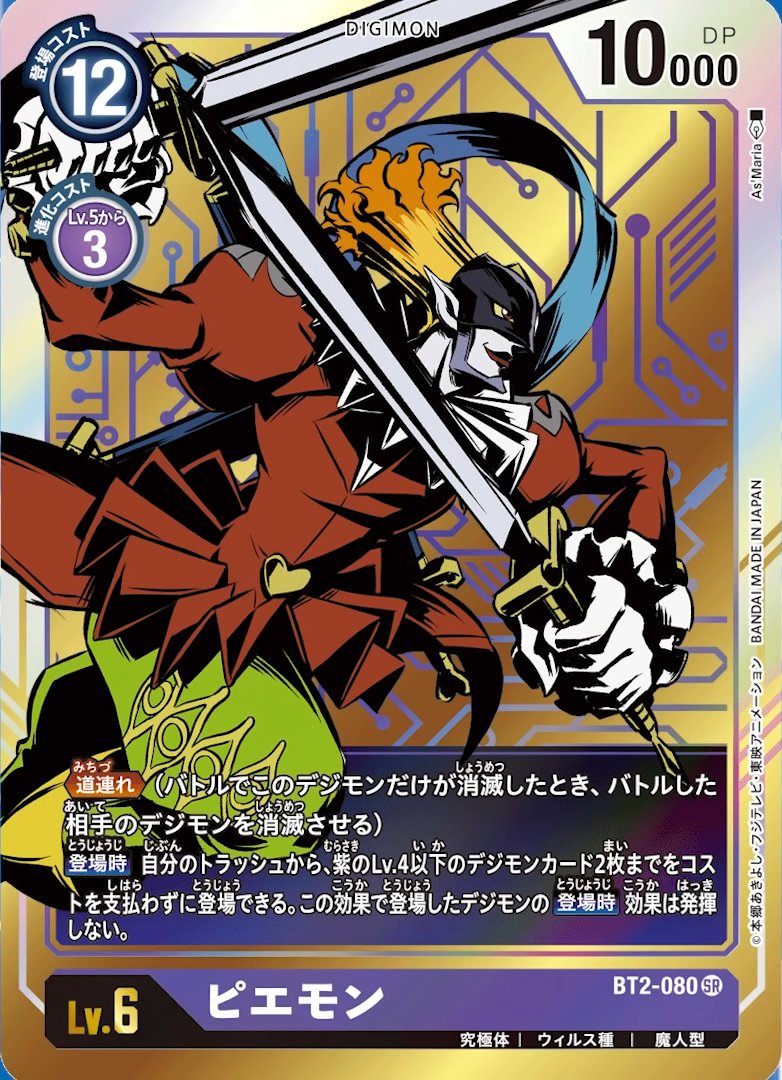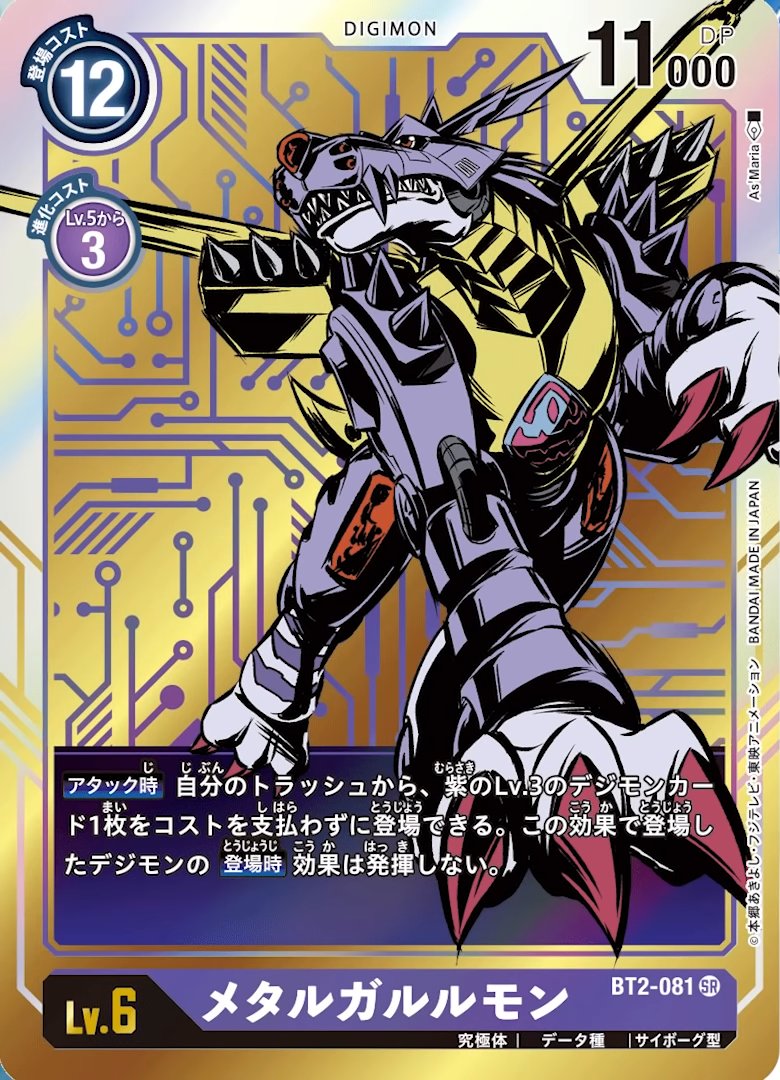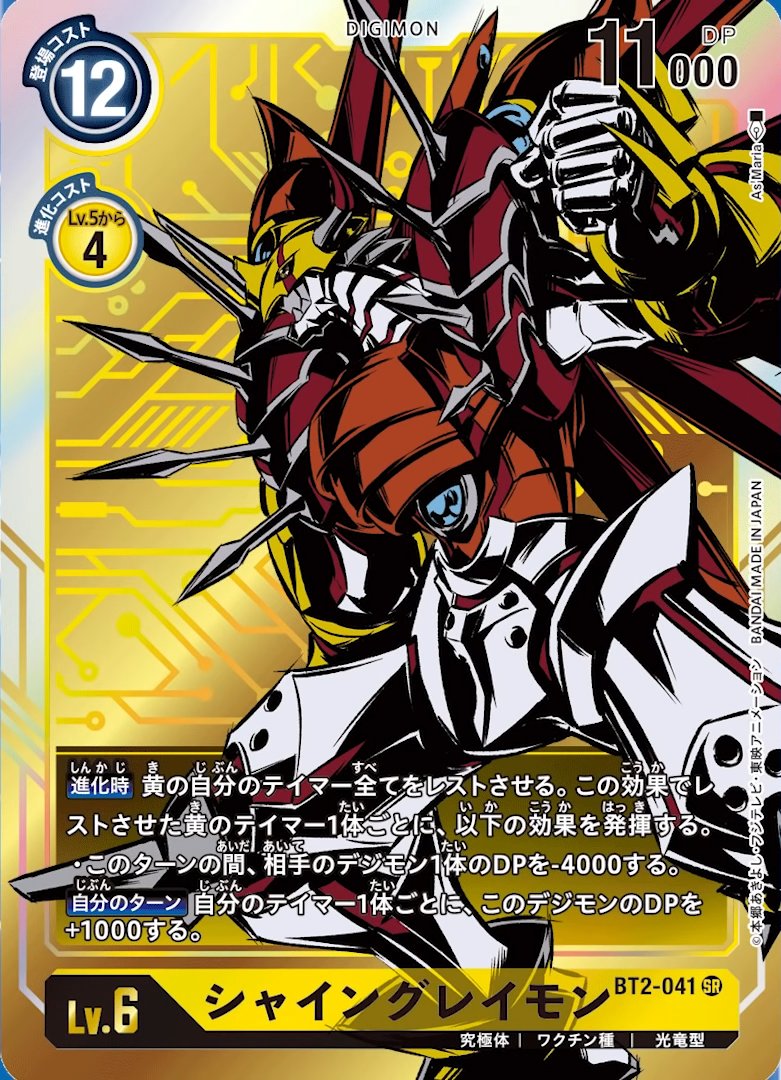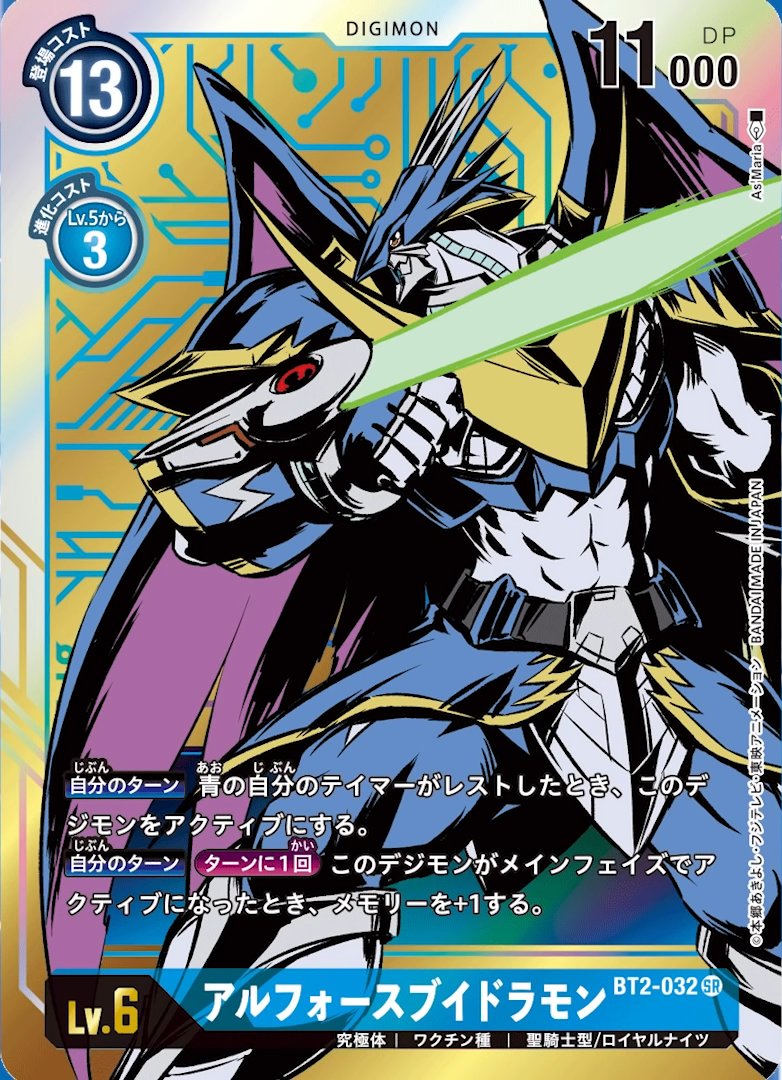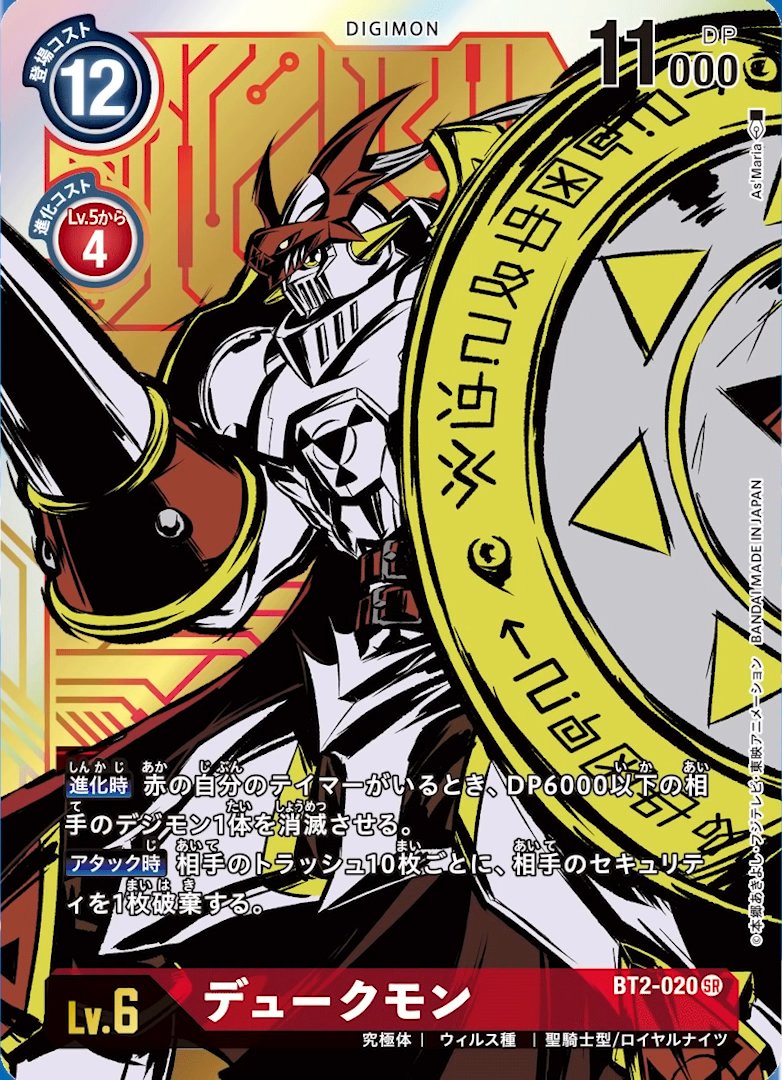 WarGreymon, Diablomon, Pinochimon, MetalSeadramon, Mugendramon, Piemon, MetalGarurumon, ShineGreymon, ULForceV-dramon, and Dukemon all get parallel art cards this time around! And each features new artwork done for the set by As'Maria.
Each features slightly a raw lineart style, giving them a unique and fun look. The coloring style is also done minimal, making them all stand out.
While the artwork was done for the set, we actually have seen
all 10 images before in a promo poster
for Booster Set 2.
Having a bunch of parallel cards having a theme around them (in this case artwork by As'Maria that is different in style than what we often see from him) is a nice twist for the parallel cards.
One of the bigger updates we've had for Booster Set 2, along with some really great looking art.
Digimon Card Game Booster Set 2 Ultimate Power is scheduled to release on July 22nd.
Previous card previews for Booster Set 2:
Index of Fun Digica & Card Battle episodes: