Show User Social Media
Hide User Social Media
Joined

Sep 8, 2006
Messages

17,421
Episode 23 of Fun Digica just went up.
The new episode of Fun Digica has Cody and Hideyoshi introduce 7 cards from Booster Set 2 Ultimate Power!
Let's look at the cards! A few of these we've seen previews of in V-Jump, or seen aspects of the art elsewhere, but detailed looks at the cards is always a nice treat. Moreso since we got 2 more just awhile ago today!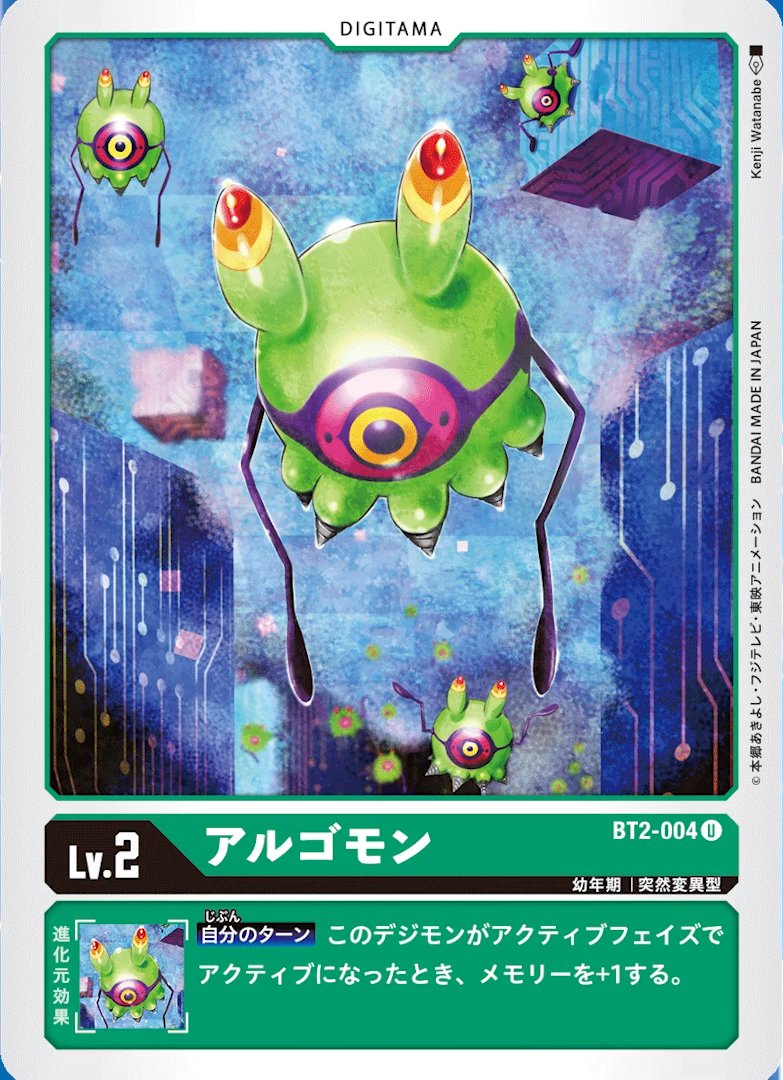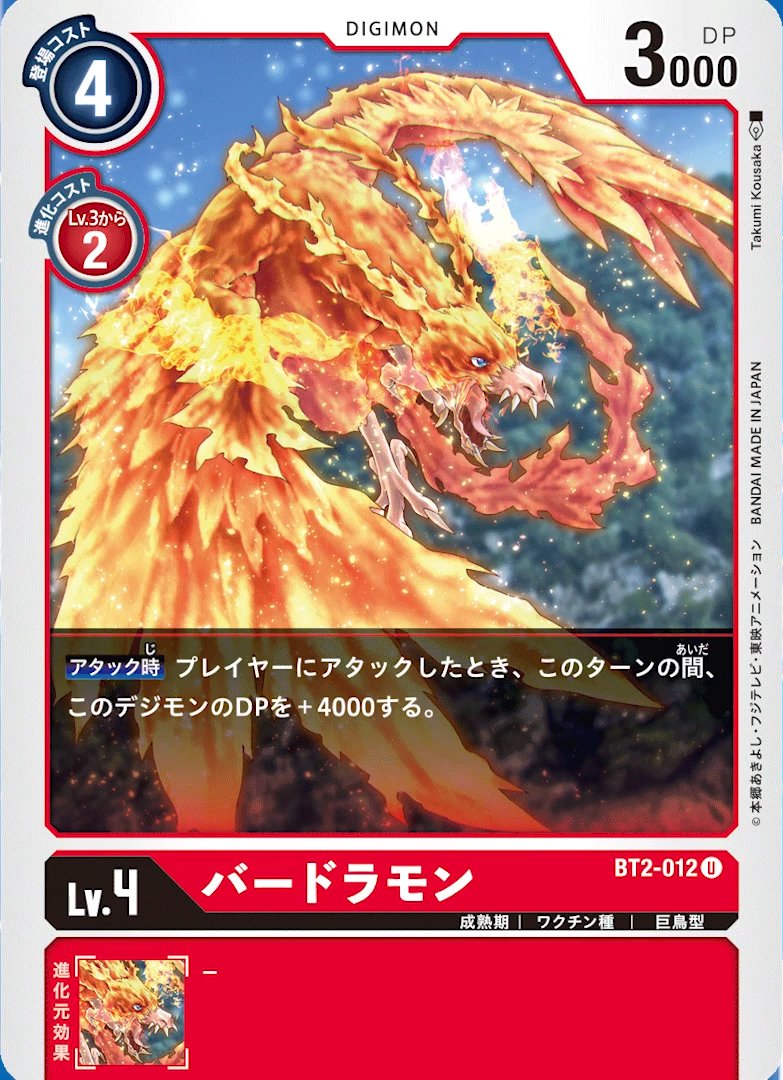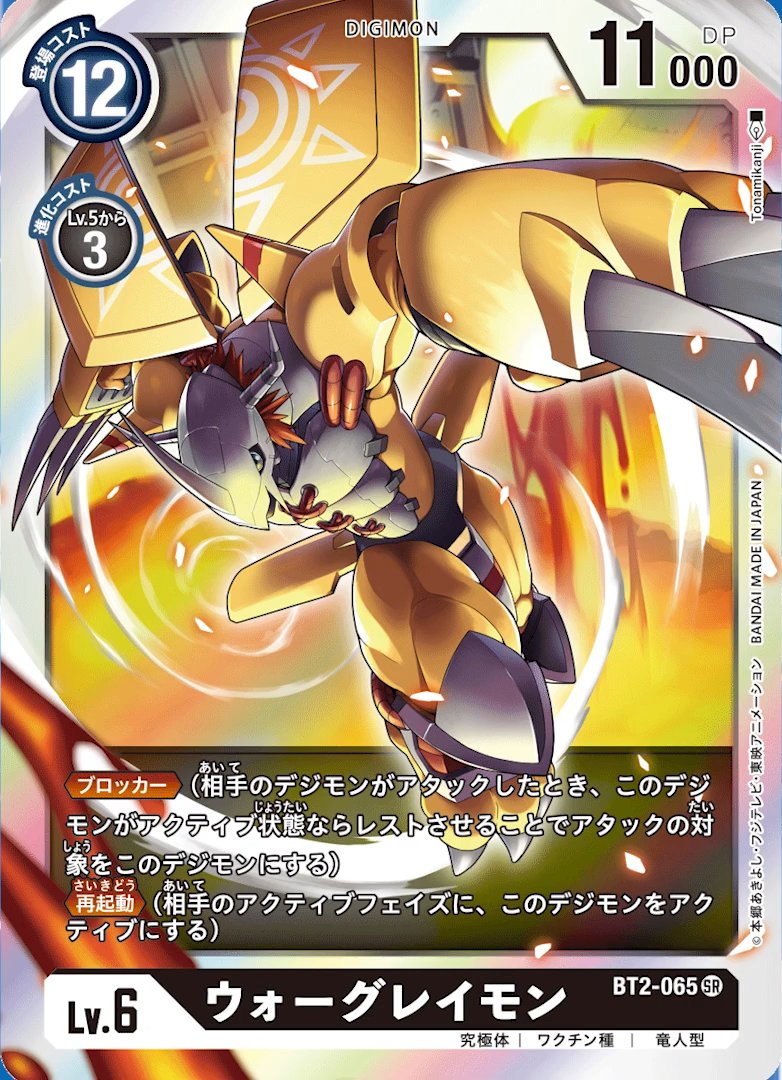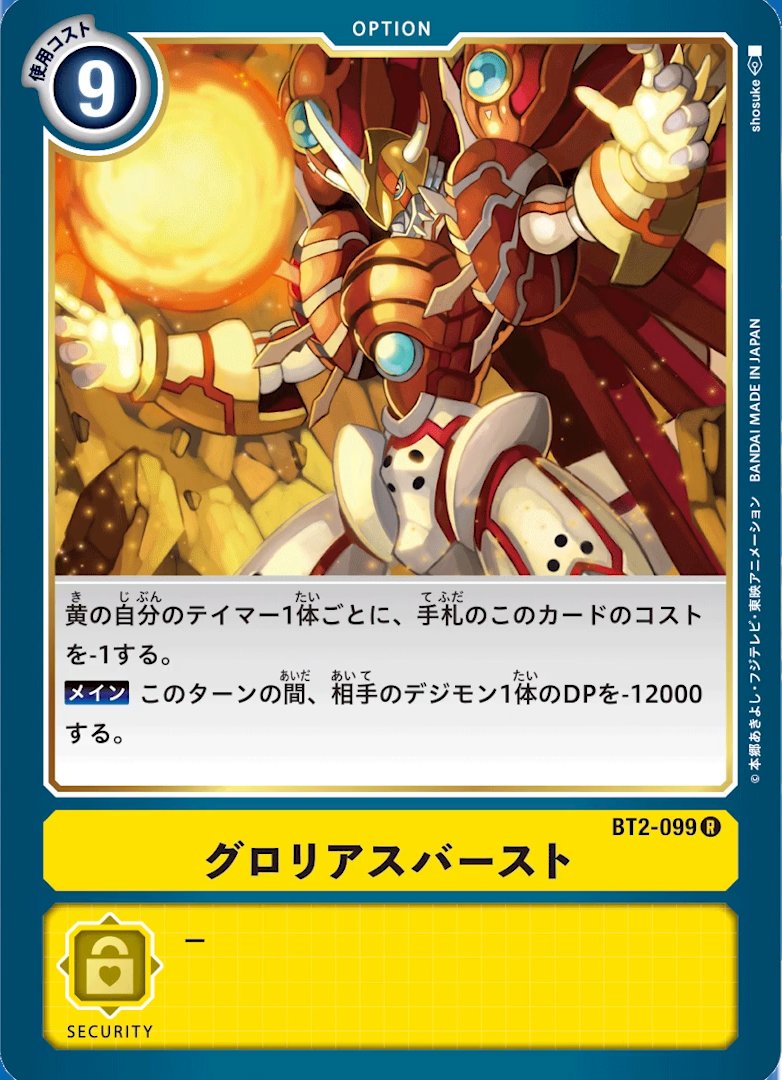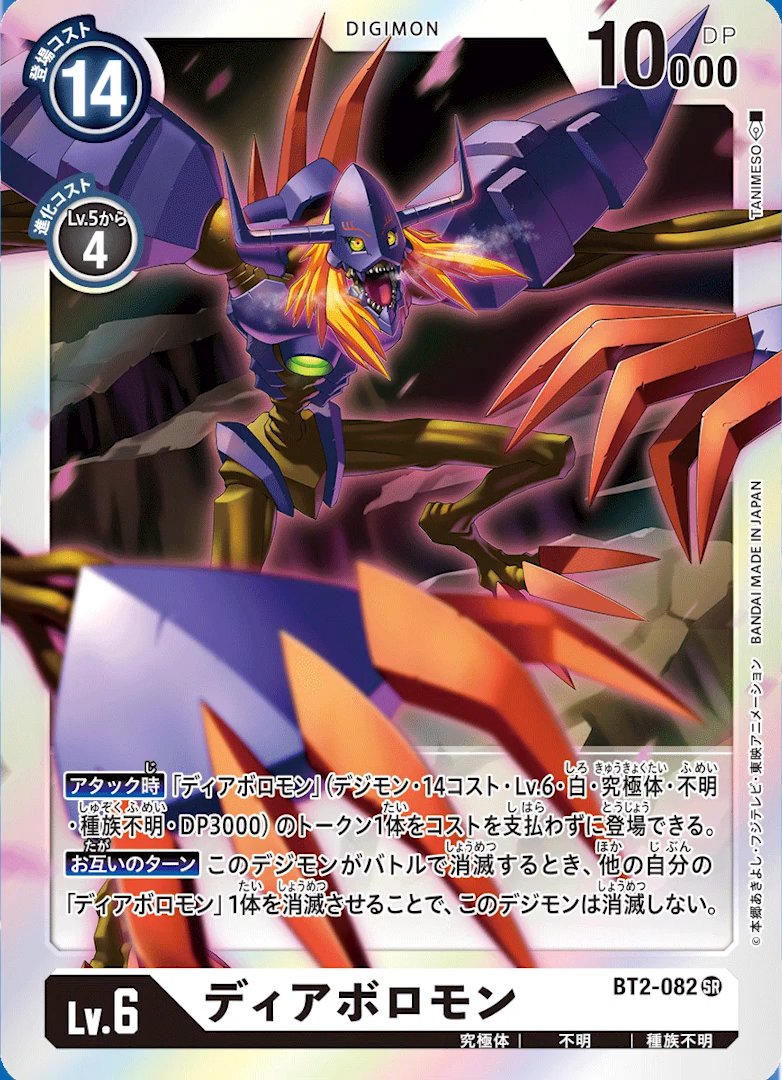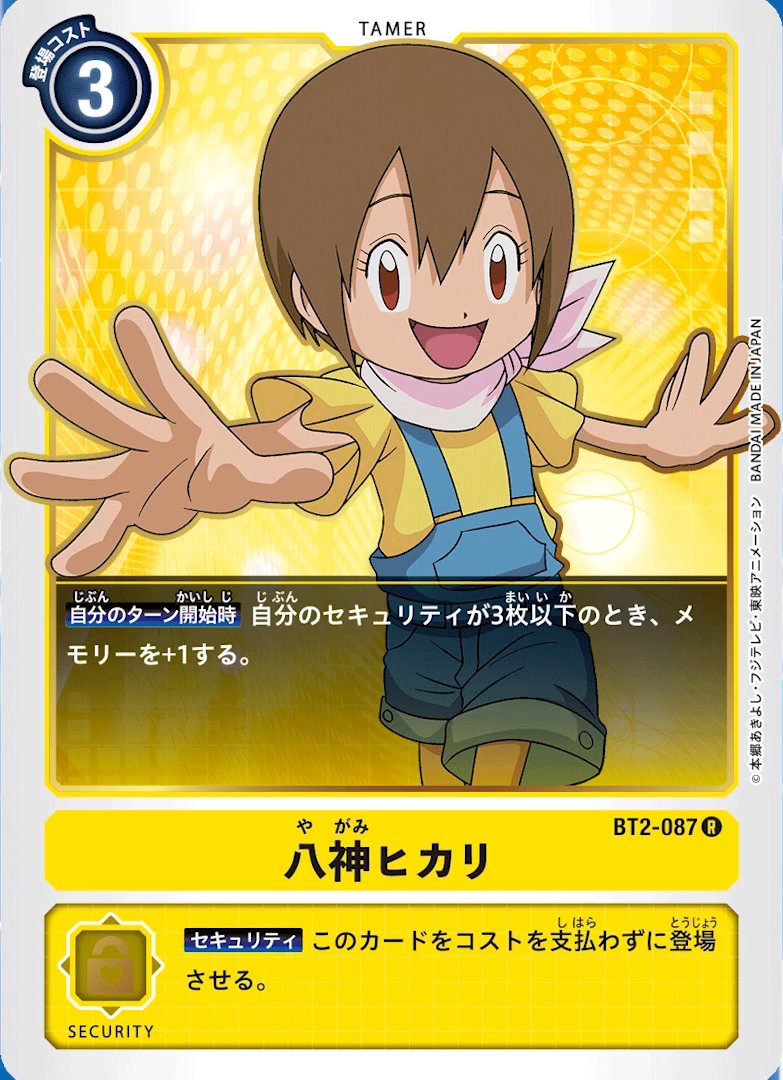 We start with a card featuring Algomon in his Baby 2 form. The art has a nice effect to it, almost like you can imagine it being done with small sponges or something like that.
Gomamon returns for the new set! He's underwater and upside down with some nice color and light tricks being done with the coloring.
Then we have Birdramon. The main focus here is on the heavy fire effects, which catches the eye nicely.
WarGreymon we knew we were getting, and we've seen the art, but not quite this clear. It has a really nice 'anime but more detailed' look to it.
Then we get the option card Glorious Burst, featuring ShineGreymon charging up the attack. This is another one with some nice lighting effects on it.
Diablomon! He looks very evil... and sharp. There is a nice blurring effect on his arm that is closer to the camera, giving an interesting depth effect.
Last up is Hikari. Won't go into this one much,
as we saw it just a few days ago.
Update- The episode has been temporarily pulled due to
an error regarding Diablomon
.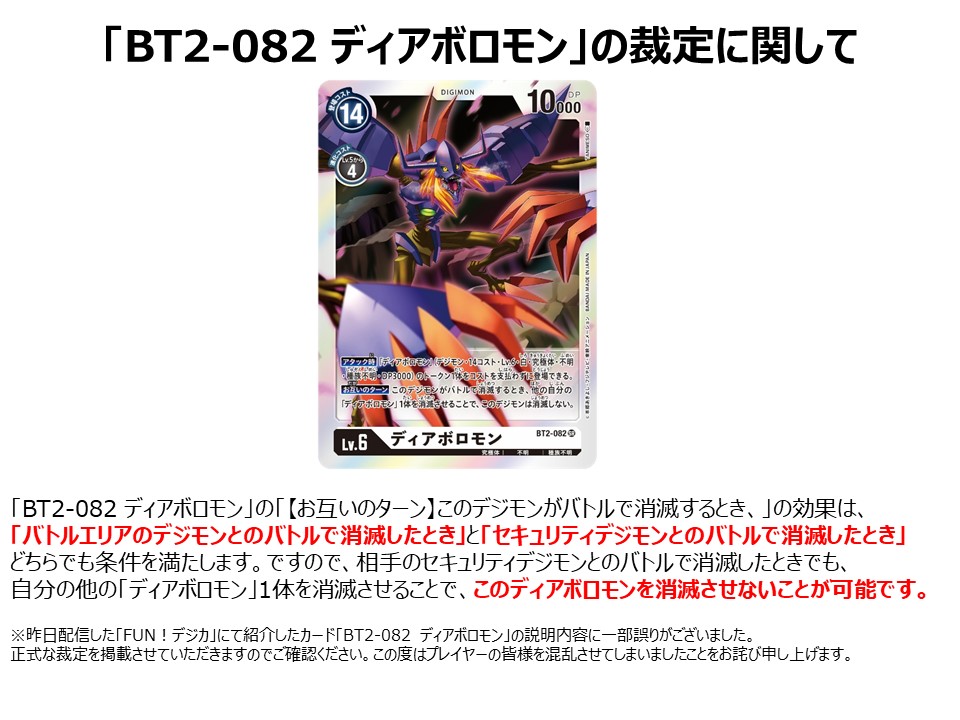 This doesn't effect the rest of the cards and we will add the new embed when it is available.
Update- The corrected version has been added in the above embed.
Digimon Card Game Booster Set 2 Ultimate Power is scheduled to release on July 22nd.
Index of Fun Digica & Card Battle episodes:
Previous card previews for Booster Set 2:
Last edited: