Show User Social Media
Hide User Social Media
Joined

Sep 8, 2006
Messages

14,750
The new Digimon Card game isn't the only card game we are looking forward to art of!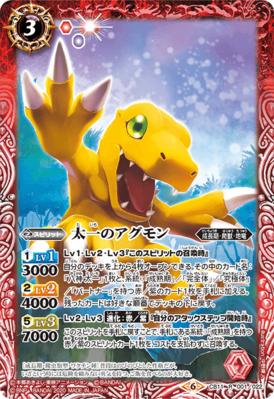 With under a month to go until the Battle Spirits Digimon Last Evolution booster set is out, it looks the more formal look at the cards is starting!
The first good card image we have is of Taichi.
Because we expect even more of these to show up we're embedding thumbnails that link to larger images from
our gallery.
We'll update this post as good quality card images are found.
CB-11 Collaboration Booster Digimon Last Evolution will be released on Saturday, February 29th, 2020, roughly a week after the release of Last Evolution Kizuna in Japanese theaters.
Cards from Digimon Last Evolution will be uploaded as decent quality images are found, and lower quality ones will be replaced with higher quality promo images when possible. They'll also be put in a cleaner order as more cards appear. Some of these cards have been seen before previously.
If you want to get cards from the set yourself, full booster boxes are available at Amazon Japan:
Battle Spirits Digimon Last Evolution Booster Box
Update- We have all the new cards!





















And the X cards.



And then the 'secret' variants.






The first 3 are variants of the 3 X cards from CB-11 featuring new art of the Digimon in action poses, with their lower forms behind them. The last 3 are variants of 3 X cards from CB-05 featuring new art with action poses.
No clean images of these yet, these are scans from a shop in Japan, and since they are holofoil they don't scan well. (If I get ahold of these later I should be able to do reasonably decent scans.)
The rest of the cards should just be straight reprints of prior Battle Spirits Digimon cards from both prior 'new' Adventure sets (CB02 and CB05). The only 3 of note past that are the promo cards of Ophanimon Falldown Mode, Raguelmon, and Meicoomon will be included.
Falldown Mode and Raguelmon will use their reprint art from when they were included with CB03 (the 'reprint' 1.5 booster) and Meicoomon is using her original artwork.
A few more cards having alternate art wouldn't be a huge surprise, but we will see.
Update- A few more art updates.... First up...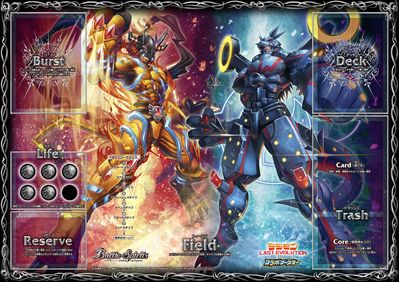 Battle Spirits had a survey
to get a printable playmat featuring Agumon- Bonds of Courage and Gabumon- Bonds of Friendship. It uses the artwork from the cards and gives us a nice look at the full artwork. Thanks to Nightwing for sending me the PDF so I could extract the image from it and share with everyone.
Also, a few of the reprint cards are slightly updated from their original versions...








The 8 X Rare cards from CB02 return as campaign cards. Each X Rare from CB02 was the final form of each main Digimon as they appeared at the end of Adventure.
They've each had the Battle Spirits 'X' symbol replaced with their associated crest.
Also, while not a card, we do have a bigger image of the new Imperialdramon Fighter Mode artwork from the set!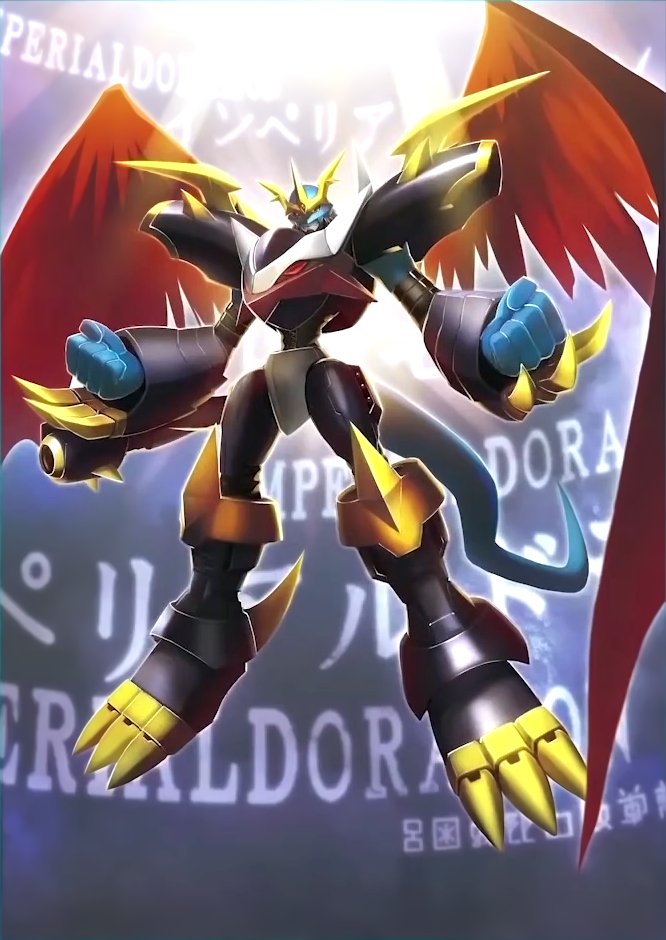 It looks to be him towards the end of his evolution sequence, with a misspelling even!
We also have decent renders of what booster boxes and packs look like.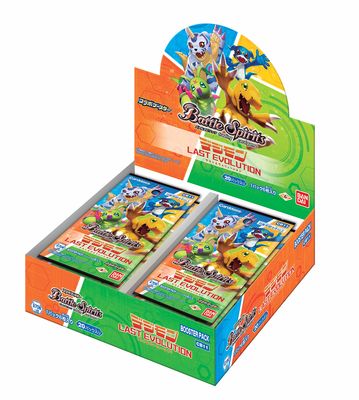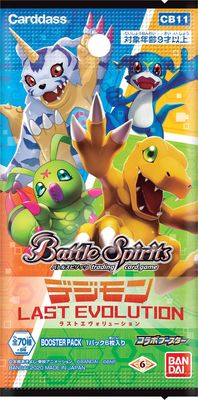 Digimon Adventure: Last Evolution Kizuna, the 20th Anniversary film for Digimon Adventure, comes out February 21 in Japan and
March 25th in the US
.
Previous details for this card set can be found
here
and
here
.
Update- Added Imperialdramon Fighter Mode art from
Battle Spirits Youtube
.
Update- Added Yamato.
Update- Added Agumon. Used the Agumon card image we had from the V-Jump correction since it doesn't have sample text.
Update- Added Greymon.
Update- Added MetalGreymon.
Update- Added Birdramon.
Update- Added Gabumon.
Update- Added Garurumon.
Update- Added WereGarurumon.
Update- Added Ken.
Update- Added Daisuke from
Battle Spirits Youtube
. Cleaned up the video noise from it. It wouldn't be shocking if the update for tomorrow was simply the proper preview of it.
Update- Changed Daisuke out to a larger and crisper version of the card, but that has Sample text on it.
Update- Added Wormmon.
Update- Added Kabuterimon.
Update- Added Togemon.
Update- Added Plotmon.
Update- Added V-mon, packaging shots, and V-Jump info.
Update- Clean images of all cards added.
Update- Added the special cards and a few additional details. Thanks to
TCG Academy
for the images.
Update- Added playmat and campaign cards.
Last edited: