Show User Social Media
Hide User Social Media
Joined

Sep 8, 2006
Messages

12,566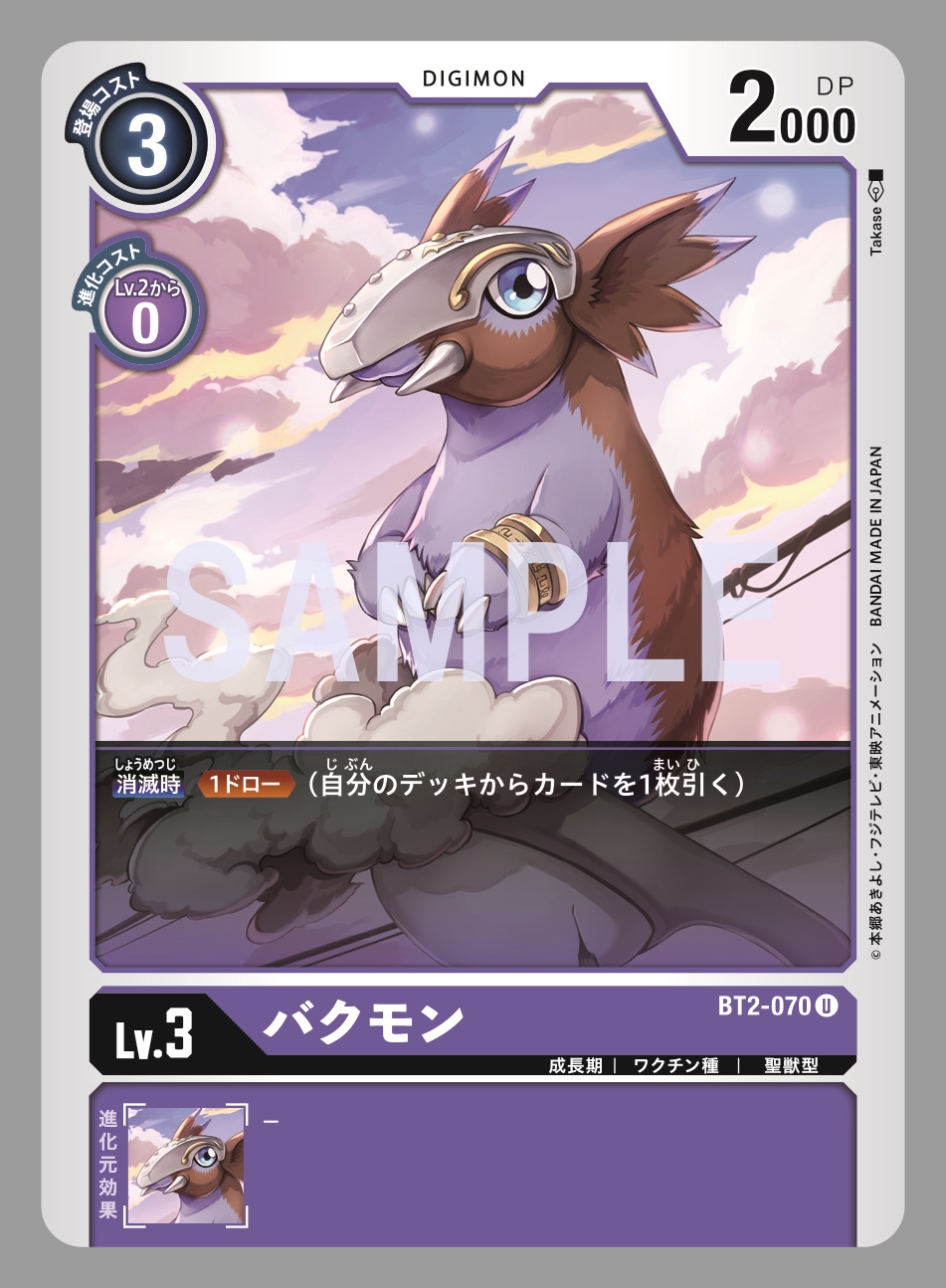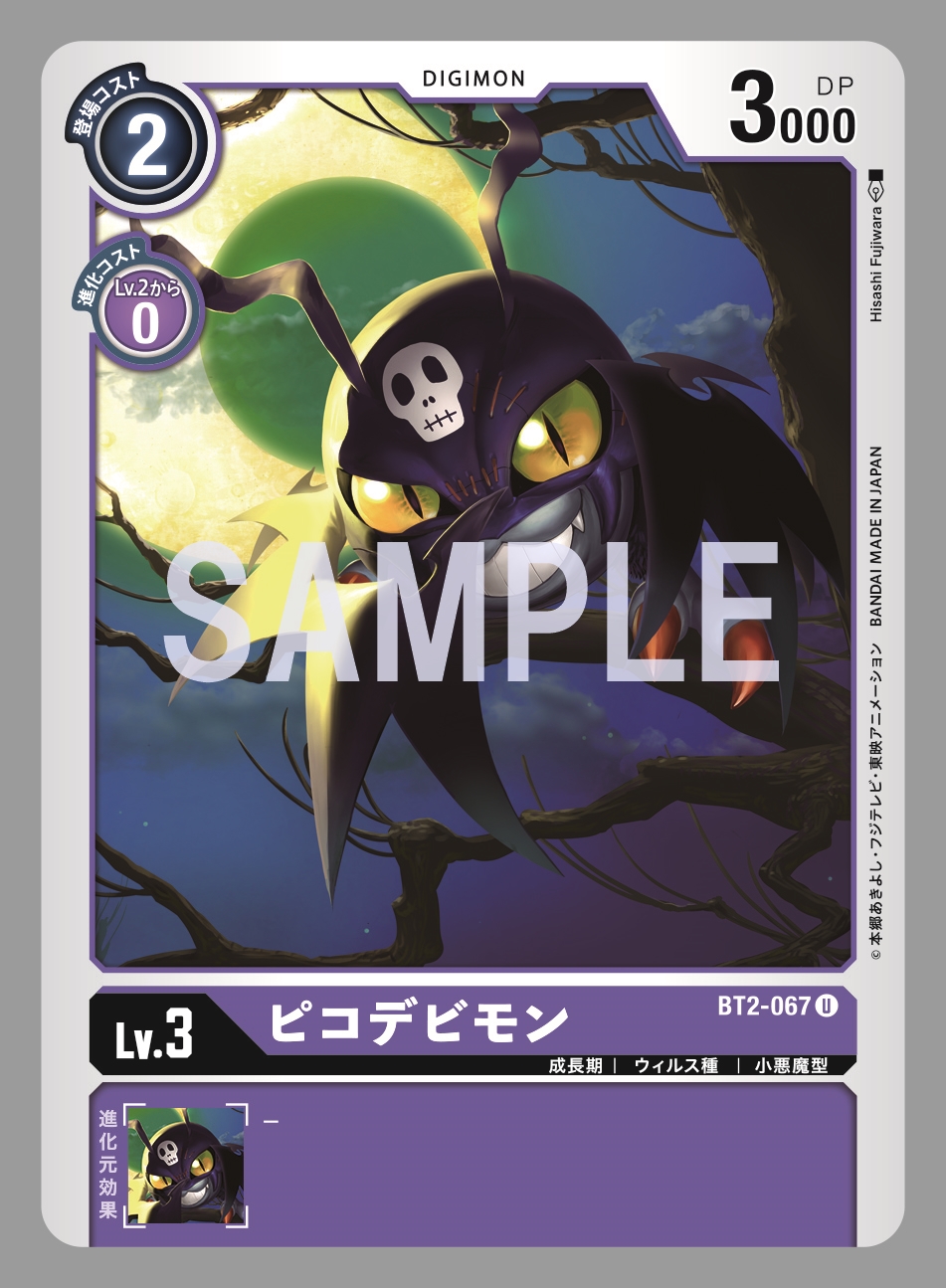 New card previews from the Digimon Card Game!
The Digimon Card Game Twitter
has updated with more card previews from Booster Set 2 Ultimate Power. This time it's the Bakumon and PicoDevimon cards.
This time we get 2 different purple cards featuring Digimon that had roles in a number of places. PicoDevimon is most well known for his apperances in Adventure, while Bakumon has shown up in a number of places, most notably in Frontier and tri., but also newly showing up in ReArise.
Bakumon is sitting on a street light and has an interesting feeling to it. The card doesn't feel dark, but the street light is cracked, and the general color-scheme (lots of light purples and similar colors), feels like it might be a bit moody.
PicoDevimon feels more classically evil. A dark color-scheme, light from a large crescent moon with something creepily covering it up, giving the appearance of it being covered artificially (possibly a more direct reference that isn't occuring to me.) The way the light blends with the dark color gives an ominous and creepy feeling, to say nothing of his smile...
Digimon Card Game Booster Set 2 Ultimate Power is scheduled to release on July 22nd.
Previous card previews for Booster Set 2: