Show User Social Media
Hide User Social Media
Joined

Sep 8, 2006
Messages

16,660
Been a month or so since one of these...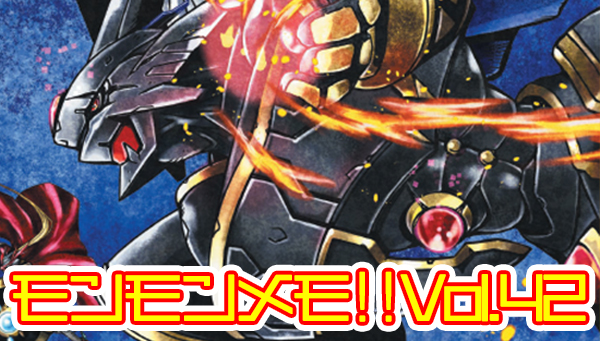 It's time for MonMon Memo 42
! This time they show off the brand new cover art for the Digital Monster Art Book Version X (the previous old image of Alphamon being a stand in), plus they do a bit of teasing for upcoming elements of Chronicle X and the X3!
Everyone, Digimon Chronicle X has been updated time after time! Have
you already seen Chapter 21 which was published on October 23rd
?
That's right! After 16 years those two are back... Kouta and Yuuji from the Pendulum X finally appear! The "they" that Dukemon X in Chapter 16, and Hououmon X in Chapter 17 referred to, as well as "the courageous travelers" in Chapter 19, were them!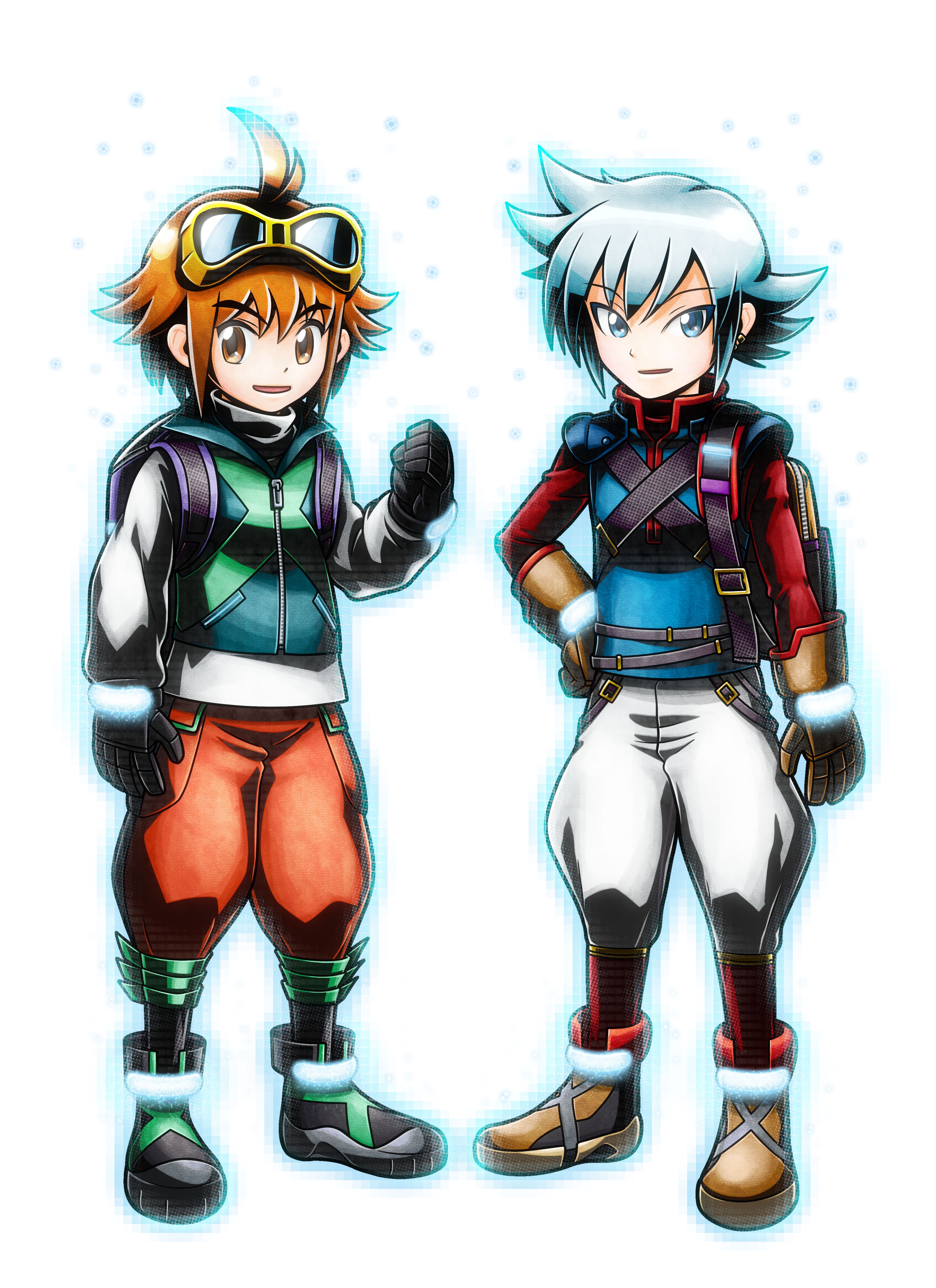 Along with Omegamon X, Alphamon, and Ouryumon, numerous Digimon were with Kouta and Yuuji who entered the battle! [Note from Marc- That's some nice high resolution artwork they included from the new Chronicle X chapter.]
What have they been up to? It'll be interesting to read the 22nd chapter which is scheduled to be released on October 30th!
All of the Royal Knights have gathered together now, and the final battle with the Seven Great Demon Lords has begun!
Of course, this battle can be enjoyed in the
Digital Monster X Version 3 Yellow and Blue!
As for
the Digital Monster Artbook Version X that will be released
at the same time... What... this scene is drawn on the cover!
As a special favor, I'll show you the cover illustration here and now! It's not even published yet on the order page!
You get a magnificent illustration of a battle on the front and back cover drawn by Kenji Watanabe!
Alphamon Ouryuken, Dukemon X, Omegamon X, and... the appearance of Diablomon X!?
Aren't the enemies just the Seven Great Demon Lords? Is this the shadow of an even mightier power?
Enjoy the illustrations here while contemplating the future developments of Chronicle X!
An art book that contains the world of the X series in addition to Digimon designs!
Check it out together with the X3!
They finish by saying seeya next time!
Update- Tweaked the translation thanks to onkei!
Previous MonMon Memos have included:
Cold Mode
Copymon
New Virus Busters
New Nightmare Soldiers
Silver Blue Special Digi-Eggs
Silver Black Special Digi-Eggs, Plus ones in both!
Jogress Digimon
Password Digimon
Overview of the 20th Pendulum, Plus Enemies in Battle Mode
Kenji Watanabe Pendulum Interview
CSA Digivice tri. Memorial
Additional Digimon showing up in the Pendulum 20th 2nd Wave
RagnaLordmon, Jogress of the 20th Anniversary Legend Arms
Pendulum Art Book Sample Pages, Teasers, and Interview Details
Pendulum Art Book Update- Digimon Designer Round Table! Plus Shikishi Artwork
Introductions for the CSA Digivice 1999 and Terriermon Plush, plus X-Antibody Updates
CSA Digivice 1999 Details
RagnaLordmon and Finalized Wave 2 20th Pendulum Packaging
Pendulum Art Book Preview- Twitter, Armor Evos, Omegamon, Chronicle
Digimon in 2nd Wave of 20th Anniversary Pendulums & Art Book Preview
Digital Monster X and X-Antibody Teasers
Digital Monster X Booklet Details
Digital Monster X Digimon Info & CSA Digivice 1999 Booklet Details
Digital Monster X Map System Info
Digital Monster X Battle System Info
New X-Antibody (Finalized Diablomon X & Sakuyamon X) Digimon Artwork
Digital Monster X Training & Raising Features
The Digimon Lineup for the Digital Monster X & More Reveals
Digital Monster X Summary & Preview from MonMon Memo, plus more Digimon intros!
Digital Monster X Evolution Conditions from MonMon Memo!
The Movements of the Seven Great Demon Lords from MonMon Memo
Data from announcement of Digital Monster X Version 2!
Main Theme of Digimon X2 from MonMon Memo, plus Video Preview
Digimon X2 Lineup Introduction and Character Tease
Raising Information, Road to the Devil
Secret Digimon in Digimon X2 Revealed
The Not Yet Shown X-Antibody Digimon
Last Evolution Kizuna & Digimon X2 at DigiFes
Digimon X2 Booklet Preview
Digital Monster X Ver.3 Intro and Teases
Digimon X3 & Artbook Pre-Order Info & Tease