Show User Social Media
Hide User Social Media
Joined

Apr 3, 2018
Messages

13
Location
I was tentative at first, but I think it'd be cool to share some art I've done recently, seeing as how a very vast majority of it is Digimon related!
Some of these are from my personal story referred to as Project: ARKANA. So far I have the plot outlined, but no real plot-related material actually done for it as of right now |D
Someday, though, I do want to have something of 'screenshots' finished when I do start actually working on it! The characters that'll be seen most often from that are Agni, Garmr, Ghalt, and a couple others (my Digifakes Gevaumon and Laithmon). Who knows, I might end up actually talking more about it now that I have a thread for just art!
Starting off with one of my favorite Digimon of all time! I RP him on the side, so this was a small thing just so I could indulge in drawing characters I actually play.
He's up on Tumblr here, too
.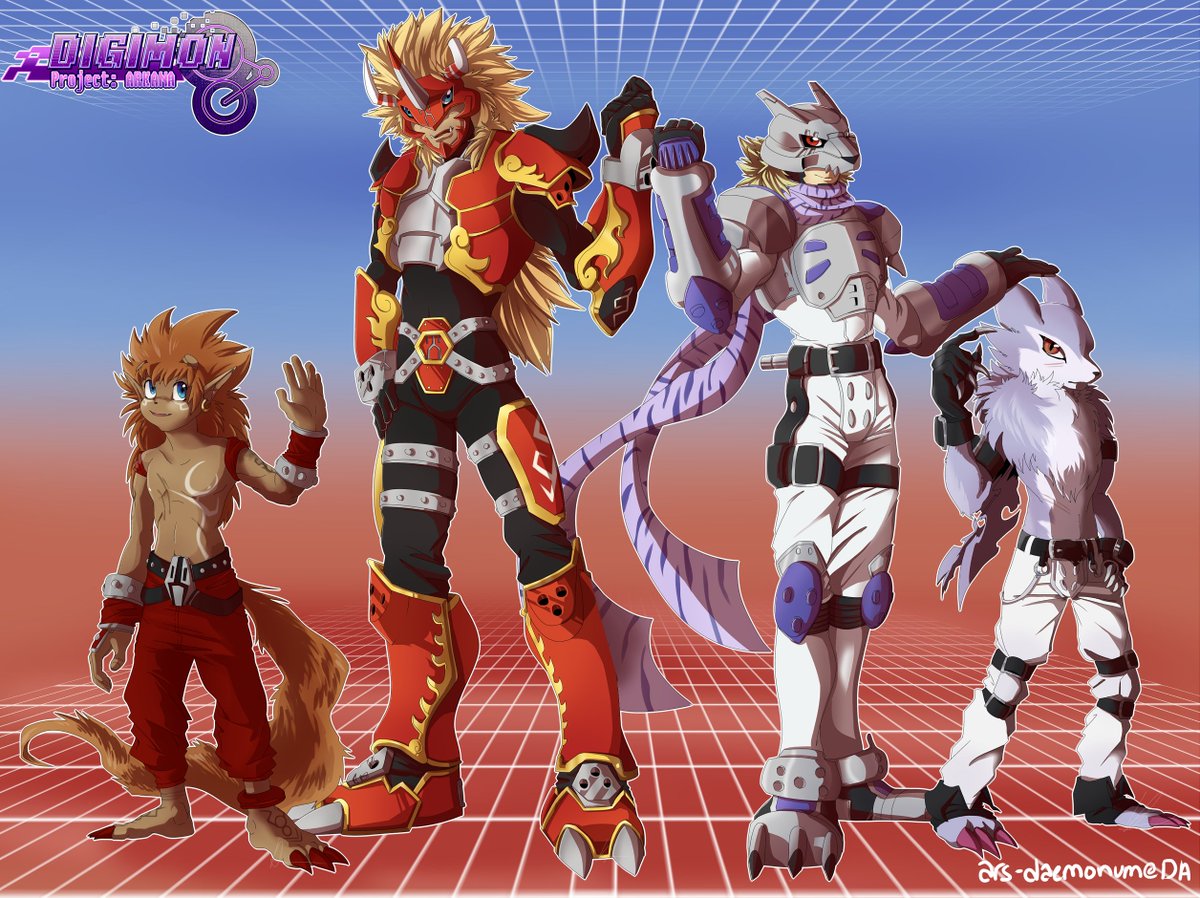 Immediately following with the protagonists for Arkana. I draw them more often than I should...
Now it becomes kinda obvious that Frontier was my favorite season, huh?
Their profiles are separate up on DA, but
Agni
and
Garmr
are almost always together when I draw them.
And finally--
The day they released Flamon's original beta design, I jumped on drawing it so fast. Probably the fastest I've ever actually finished a drawing after an announcement.
I tried to be varied on my initial post here, but it doesn't look like I managed that-- they're all Hybrids right off the bat. Haha, at least I'm being transparent about the ones I'll end up drawing the most!
All the images are covered in artifacts because I pulled them from my Twitter, mostly so the size doesn't cause any problems. I tend to draw pretty big, so I'll try to resize from now on so they don't consume page space that much!
I'll try to keep consistent with updates, mostly because I have a LOT more than what's here-- I just wanted to start a little strong. Next time, I'll try to have some sketches and other smaller things. Right now, I'm in the thick of classes, but I love drawing Digimon so much that it's really served as a drive to continue my art career.