Show User Social Media
Hide User Social Media
Joined

Sep 8, 2006
Messages

12,704
Time for more Appmon DCD updates!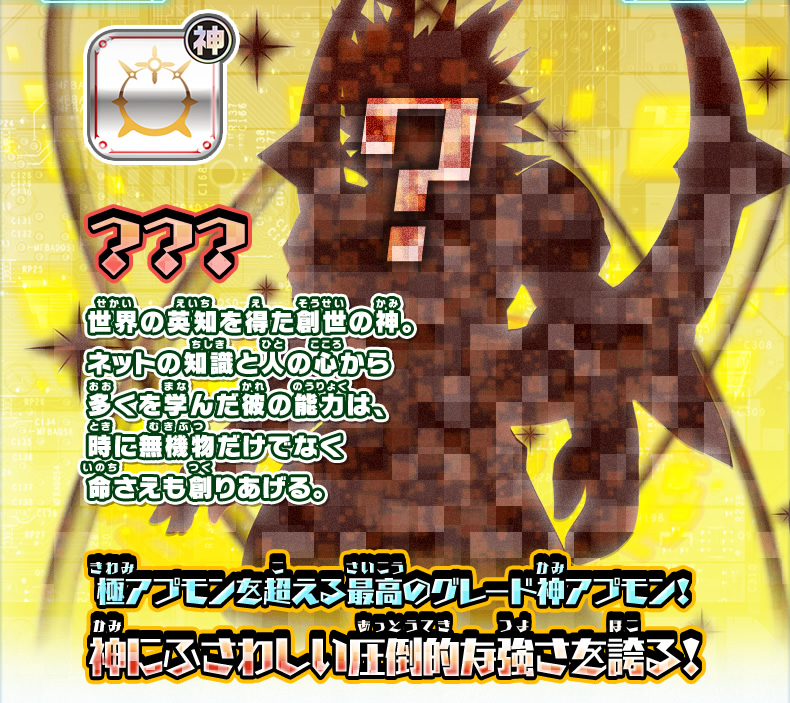 God Grades will be added to the Appmon DataCarddass game beginning with series 4.
They tease Gaiamon with a silhouette and profile information (which matches his 3DS game profile.)
They also reveal that the game will have a new area added to the machines for series 4, the Deep Web.
In addition, they have revealed that we will be getting more Digimon cards!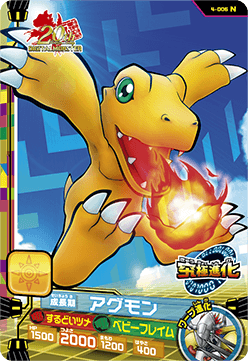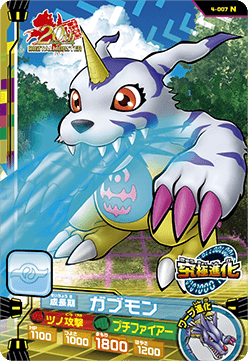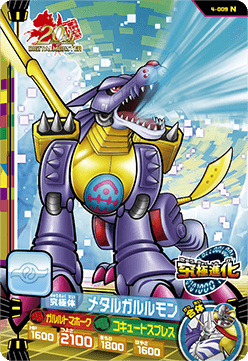 Starting off with Agumon, Gabumon, Wargreymon, and MetalGarurumon! All appeared in series 3, and all will be getting new series 4 cards.
For the moment the DCD site only shows the cards for the Normal series 4 cards with Rare cards to be revealed next week.
But they do give us one more teaser...
Agumon (Black) and Gabumon (Black) will appear along with BlackWarGreymon and MetalGarurumon (Black.)
We can likely guess that Omegamon Zwart will get a card also (while he didn't have a card in series 3, he did show up in series 3 as a boss encounter.)
In addition, we get silhouettes of Tailmon and Patamon... which makes you wonder who else might be appearing...
The other revealed series 4 cards are the lead Appmon partners.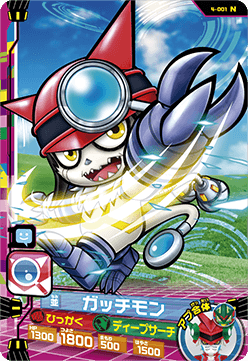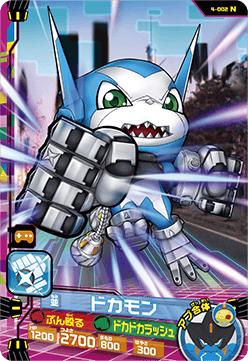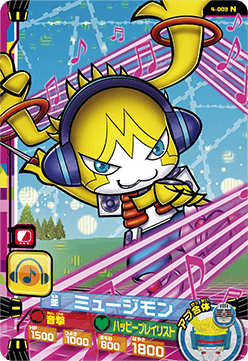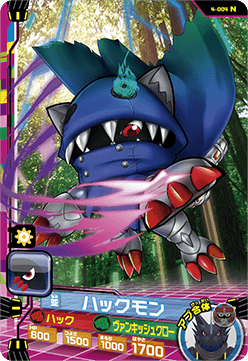 For the moment the
Appmon DCD site
is only showing the 'Normal' series 4 cards with 'Rare' cards to be revealed next week.
And to end, we actually got a sneak preview of series 4 during the
Appmon focused episode of JUMP earlier today
.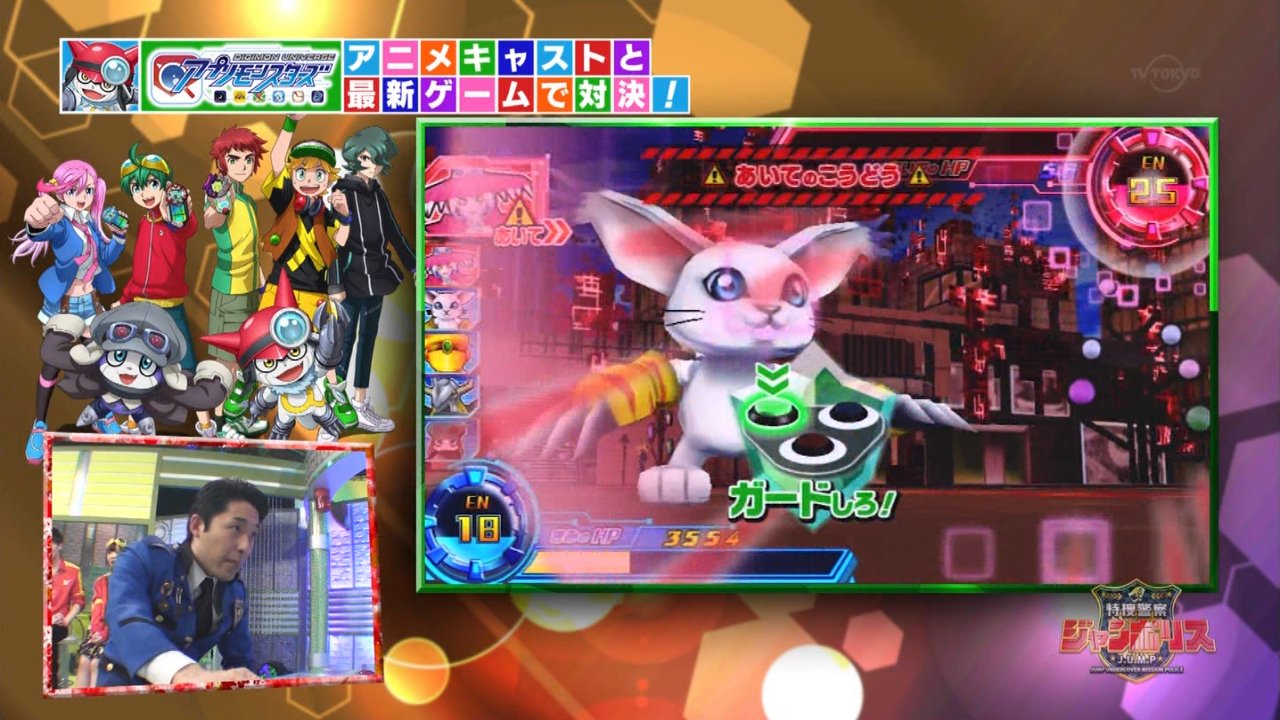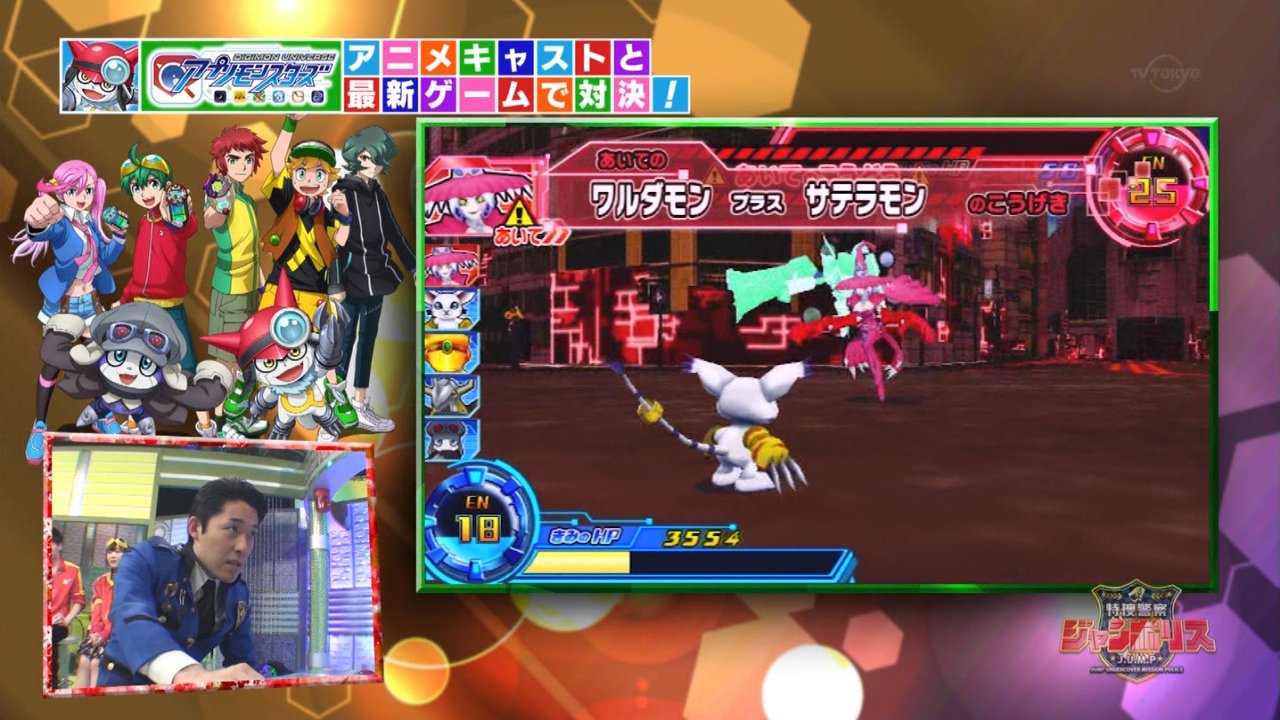 We got to see the Deep Web location, along with Tailmon!
Yumi Uchiyama (Haru) and Makoto Furukawa (Yuujin) were on hand to play against the JUMP crew, and we not only got a look at the Deep Web location, we saw the in game version of Tailmon.
More to come soon!
Thanks to
folderman
for the JUMP screenshots and to garm for all the translations!