Show User Social Media
Hide User Social Media
Joined

Sep 8, 2006
Messages

15,211
Appmon Character Details and Discussion Thread, Update w/ Haru's Friends & Classmates
We have most of the character details for Digimon Universe: AppMonsters now, so thought it was time for a new news thread.
First up is the newest kid and Appmon we have details of... only one pair left after these two.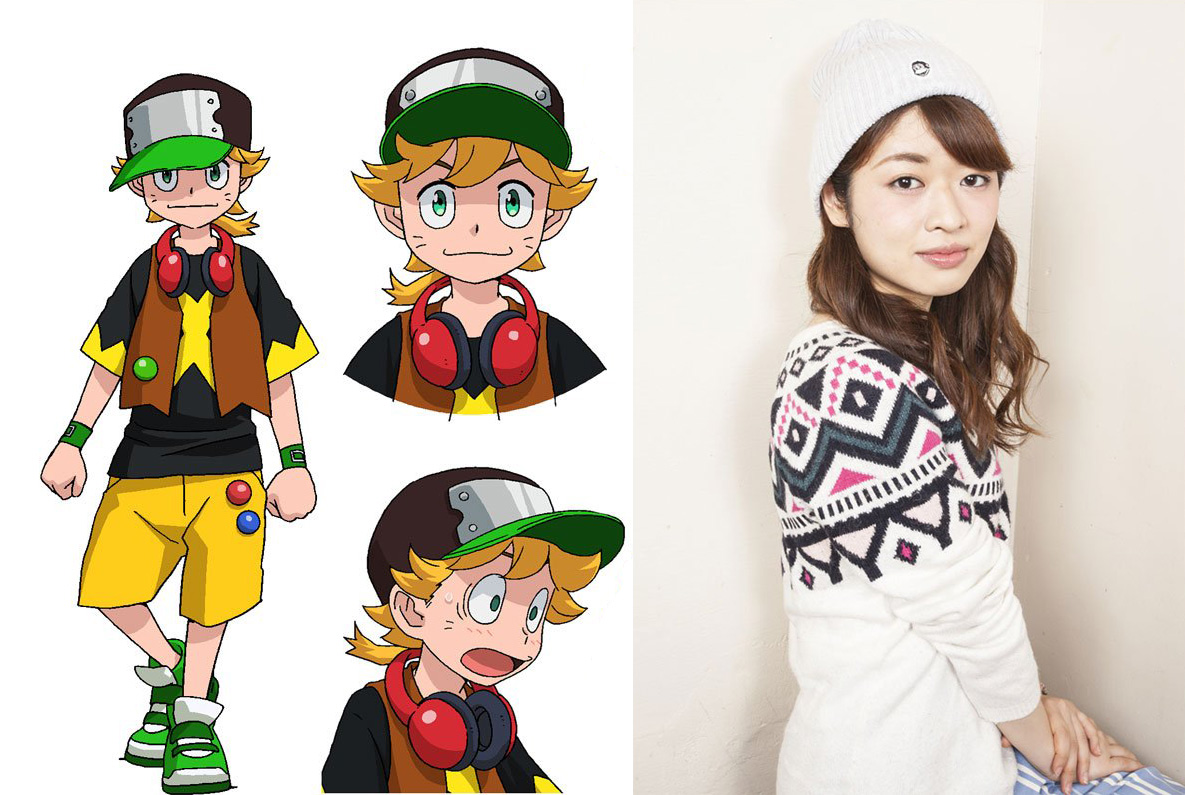 Asuka Torajirou
Voiced by: Shiho Kikido
An 11 year old, grade 5 student.
Torajirou lives a life free from any rules. He freely judges everything according to his rules. Torajirou is a popular "Apptuber" who uploads his own videos to the site. He goes by "Astra", a shortened form of his name. (NB: Asutora, from ASUka and TORAjirou)
Torajirou's family is part of a line of tea ceremony iemotos. Though he comes from a strict household, he values feelings and is longing for freedom.
His Buddy Appmon is Musimon.
Shiho Kikido would probably best be known as the voice of Aroma in Go! Princess Precure and Kotone Amamiya from Brave Beats.
Musimon
Voiced by: Tamura Nao
Torajirou's Buddy Appmon. Has the ability to act as a music app. It's high-spirited personality is similar to Torajirou's.
Musimon's signature quote will be "No Musimon! No Life!", which is a takeoff on a Japanese Tower Records music campaign (No Music, No Life.) Looking at his colors it looks like they may have been inspired by the general look of Tower Records.
Tamura Nao would be best known as the voice of Chika from World Trigger and Minori from Log Horizon.
And to have them all in the same place, here are the others.
Shinkai Haru
Voice: Uchiyama Yumi
"I'll do it! I'll become a true hero!"
The protagonist, a 13-year-old first-year middle school student with a kind and gentle personality. He has a strong-hearted side to him, deciding things based on his own opinions. Loves to read, and longs to be the hero of his own story. His Buddy Appmon is Gatchmon.
Gatchmon
Voice: Kikuchi Kokoro
"I'll look up your future!"
Haru's Buddy Appmon. Has the power of a search application. He's a bit of a showoff, but with his search ability he can uncover various information. His favorite food is 'Gatch Monaka'. (Monaka is a type of Japanese dessert made from bean jam and mochi wafers.)
Eri Karan
(VA: Umeka Shouji)
A 14-yr old 2nd year Jr High student.
She is currently pursuing activities as a member of an idol group.
She has great reflexes and a lively perosnality. She acts as a strong character but is actually kind and gentle. Another side of her is someone who is easily moved to tears and falls to loneliness. Her Buddy Appmon is "Dokamon".
Dokamon
(VA: Kumai Motoko)
Eri's Buddy Appmon. A kind Appmon with a strong spirit. Dokamon is an Action Game Application Appmon.
Dokamon loves Eri and respects Gatchamon as his "Aniki".
Thanks to Shin for most of the translations and
our friend Touya
for a few of them.
Now we just need to know about our hooded friend and his Hackmon...
This will be the new AppMon discussion thread for now.
Prior discussion thread is here.
Update- We now have details for the last kid and Hackmon!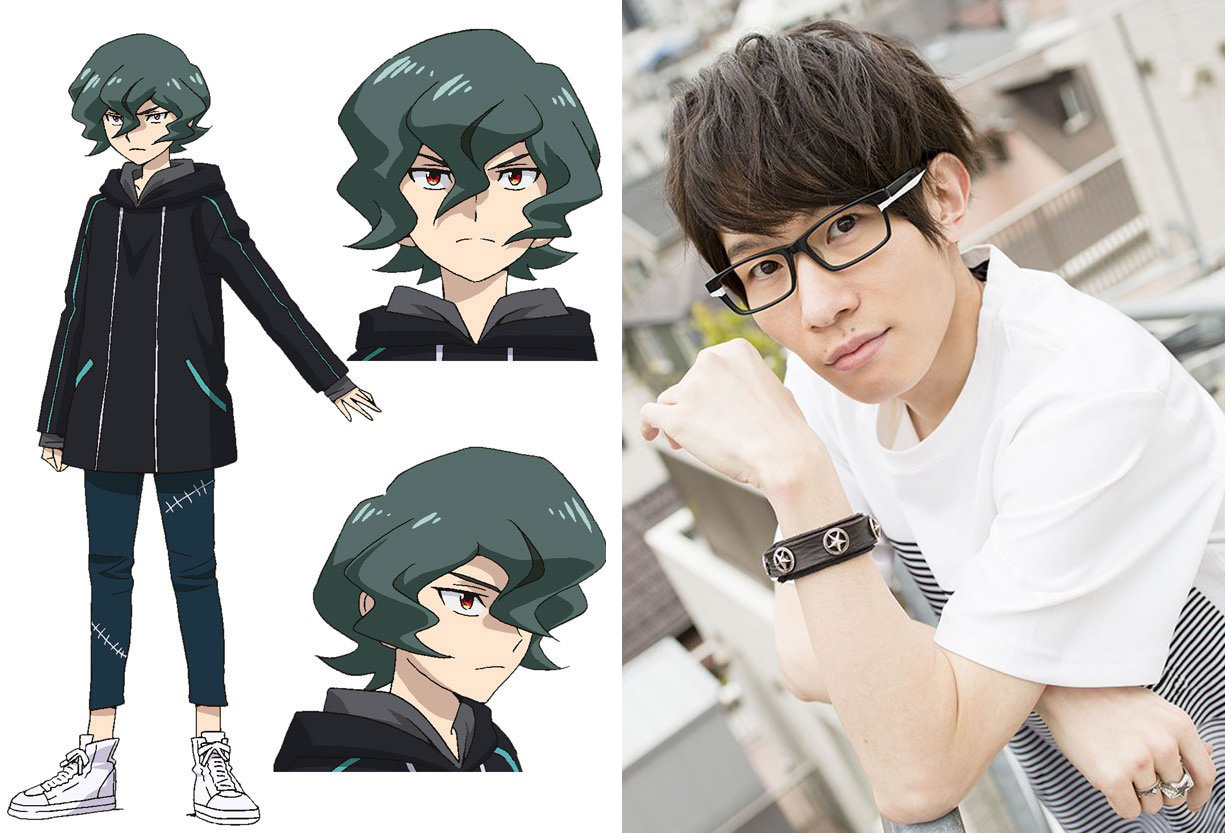 Katsura Rei
(VA: Toyonaga Toshiyuki)
A 14-yr old grade 8 student.
A mysterious boy chasing Haru and a ressourceful hacker. What does he know about the nefarious AI villain?!
His Buddy Appmon is Hackmon
Toyonaga is new to Digimon but has had many signature roles in anime like Durarara and Tokyo Ghoul.
Hackmon
(VA: Sakaguchi Daisuke)
Rei's Buddy Appmon. An appmon with a hacking ability.
Daisuke has had a few bit parts in Digimon before, a Trailmon in Frontier, a slightly bigger role as Ignitemon in Xros, and FlaWizarmon in Hunters. Probabably best known as Shimura Shinpachi from Gintama.
It feels like for both Rei and Hackmon they are being purposely slim in the information they give us for now.
Update- New update with Haru's friends and classmates.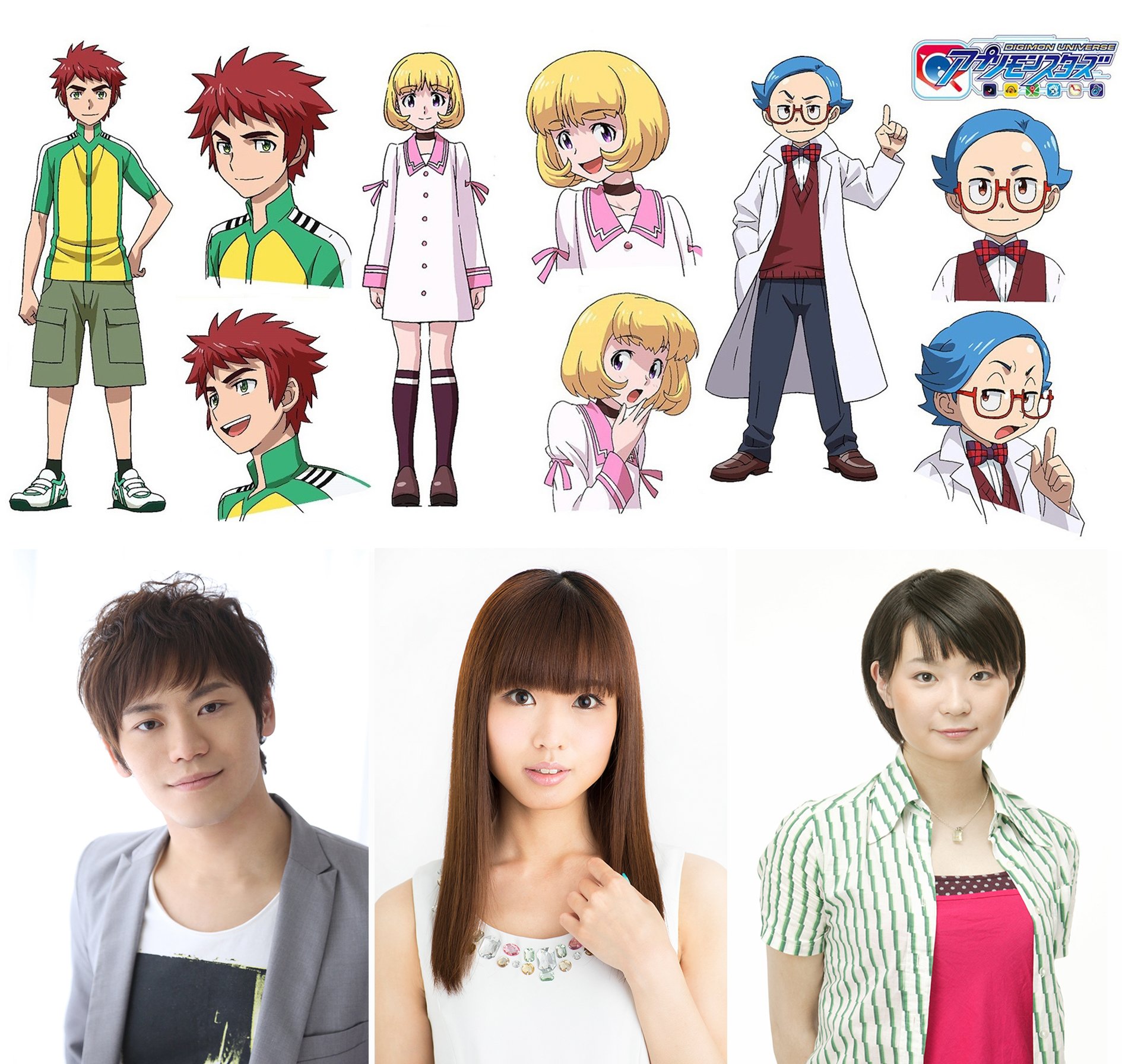 In order from left to right...
Oozora Yuujin
(VA: Furukawa Makoto)
13-year old Jr. High student, Grade 7
"What do I think? I think you really look like a protagonist, Haru!"
A close friend of Haru's since they were very young with leadership skills and a fiery personality. His strong qualities lie as a sportsman and in soccer. He's quite popular with girls.
Yuujin's name is a pun in that his name is a combination of 'brave' and 'man' and also means friend.
Furukawa Makoto is new to Digimon, but a well known voice actor with a few notable roles. Most fans would likely recognize him as Saitama, One-Punch Man himself.
Kashiki Ai
(VA: Fuchigami Mai)
13-year old Jr High student and Haru's classmate
"You really look like you're having fun when you're reading books, Haru-kun."
She's kind and has a gentle personality making her popular among her class.
Her family runs a bookstore which Haru and the others visit often.
Fuchigami Mai is also new to Digimon. Most would likely recognize her as Cure Rosetta from Dokidoki Pretty Cure, or as Nagisa from Assassination Classroom.
Watson
(VA: Hirohashi Ryo)
13-year old Jr High student and Haru's classmate.
"You really don't understand something that simple do you? Please enquire with me."
His real name is "Wato Takeru"
Watson loves smartphones, games and other digital items. He easily finds himself dragged into the incidents caused by Appmon.
Watson's name is based on an alternate reading of his 'real' name (Wato Takeru, which can be read as Wato Son, so Watson.)
Hirohasi Ryo is also new to Digimon. She has far to many notable roles to list even a small chunk of them, but here are a few: Luna in the new Sailor Moon Crystal content, Yamada in Working!, and Tails in much of the Sonic franchise.
Our first group of kids who aren't explicitly described as having partner Appmon