Show User Social Media
Hide User Social Media
Joined

Sep 8, 2006
Messages

15,788
There was already a nice preview of AtlurKabuterimon
but Tamashii has a surprise for us!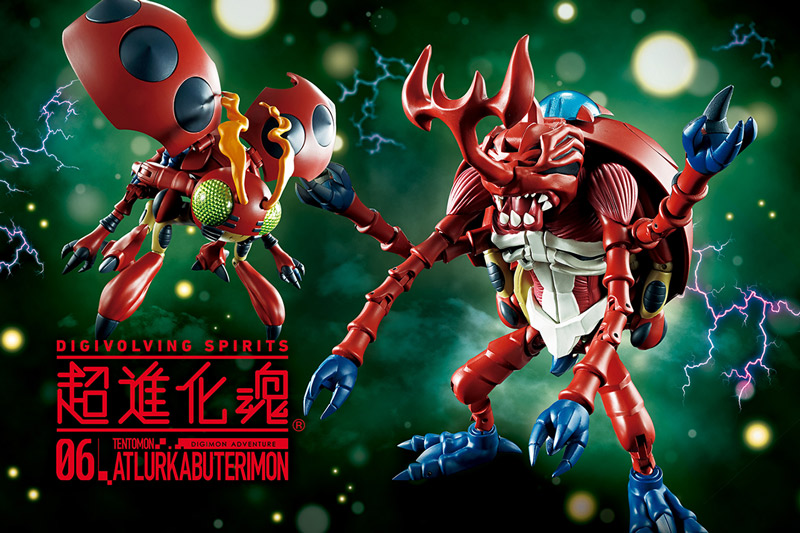 A last minute 'extra' preview of Digivolving Spirits AtlurKabuterimon
, with a bit of a bonus at the end...
Kaz Takashi says hi to Digimon fans! He says he knows he isn't Target Nishizawa, but not to worry. He was originally in charge of Digimon's apparel products (he mentions an Agumon product, the Patamon hat, the Omegamon watches, and the replica tri. outfits.) He's responsible for many products planning, and his love for Digimon is unchanged.
Under the supervision of Target Nishizawa, more Digimon products are being planned, so support them.
He thanks you for listening to his introduction, and he wanted to show off AtlurKabuterimon, which is out shortly.
Finally the 6th!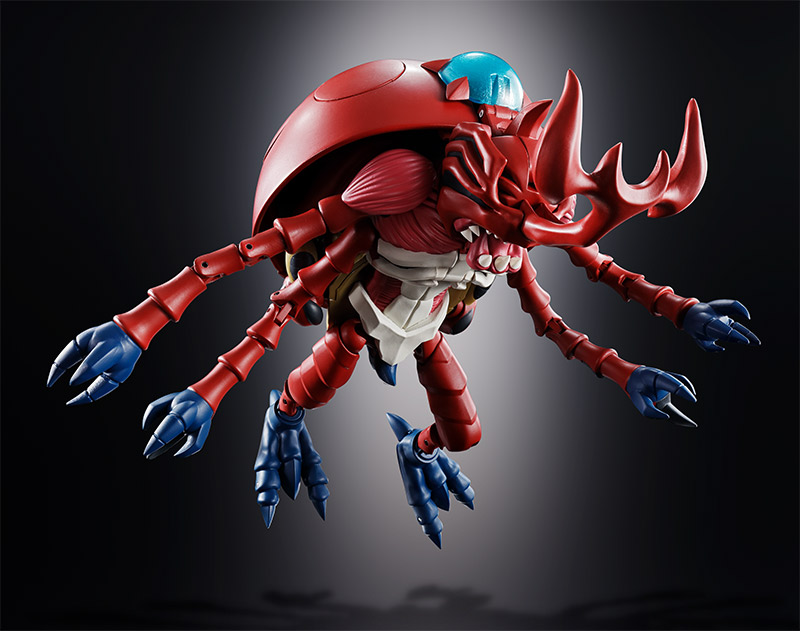 AtlurKabuterimon! He believes it's beautifully modeled and the best Digivolving Spirits ever. He believes it looks like an insect and has a vivid appearance.
Regarding the limbs, you can freely move the arms with a ball joint at the base, and a double joint along the arm, so he thinks it's quite easy to play with.
In addition, using the die-cast metal on the chest and other pieces should give him a bold feeling as you enjoy him and his transformations.
They use clear parts, and the digicore is a nice light blue which he thinks will allow you to enjoy the beauty of the mold more.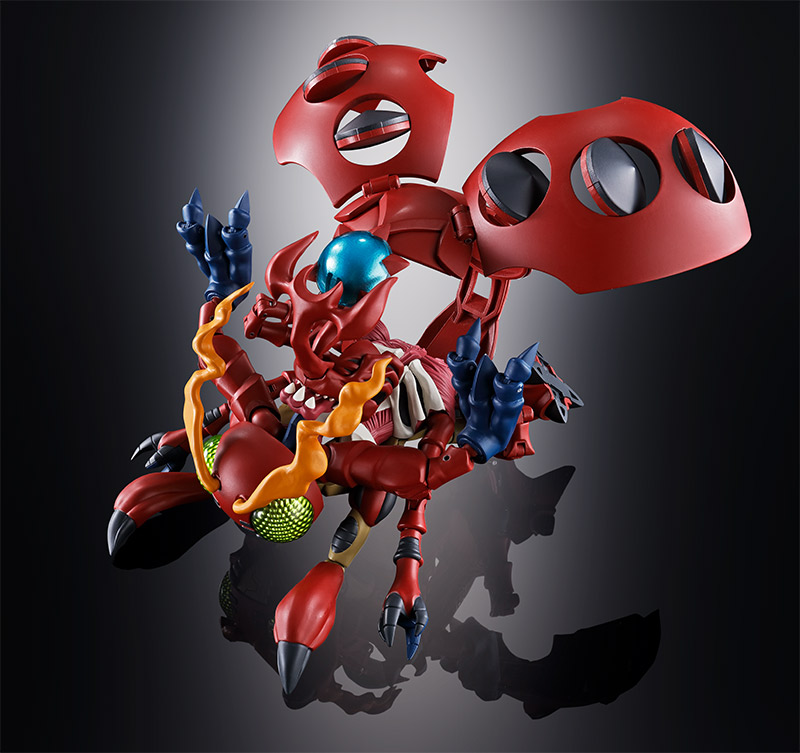 Super Evolution with the perfect transformation!
The main point is they had to store a large number of hands and feet, and it's rather tight.
It's a bit difficult here, but he's figured out a trick after doing it many times... plus it's cute and fun!
Of course, there is an instruction booklet that explains this in an easy to understand manner, so if you try it out, you can look at the manual if you find it difficult, but the cute Tentomon will be worth it!
The wing gimmick is addictive to move.
By the way, the degree of difficulty they rate this one... 5!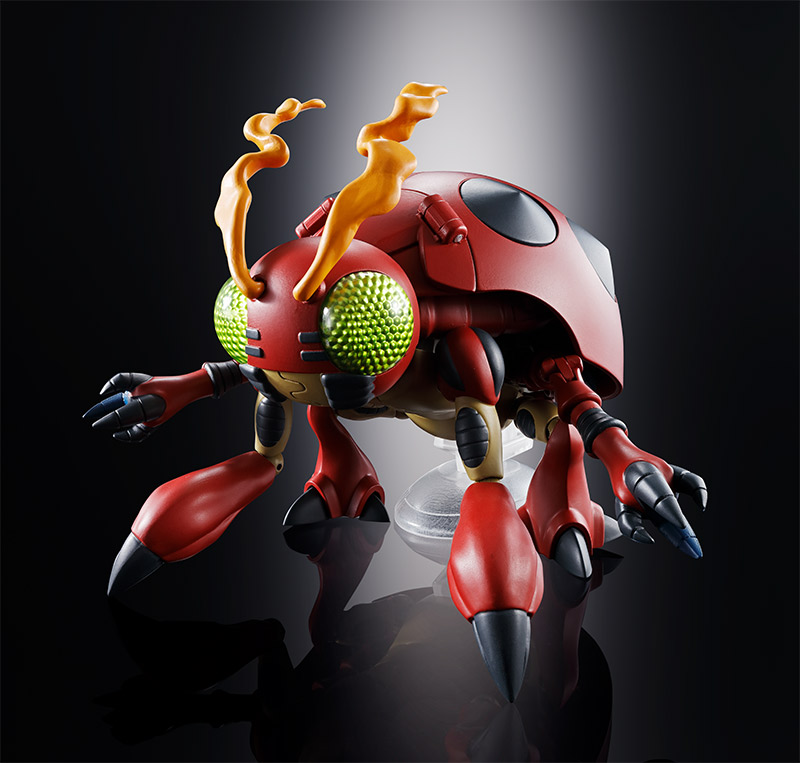 Since he's an insect he has compound eye that stick to a specific expression, he thinks the look is a bit impressing on you.
If you leave it on your desk at work you will feel better just looking at him!
He also thinks, compared to the other Digimon, you can almost hear the gentle Tentomon voice in the air...
Of course, the packaging is an illustration by Kenji Watanabe!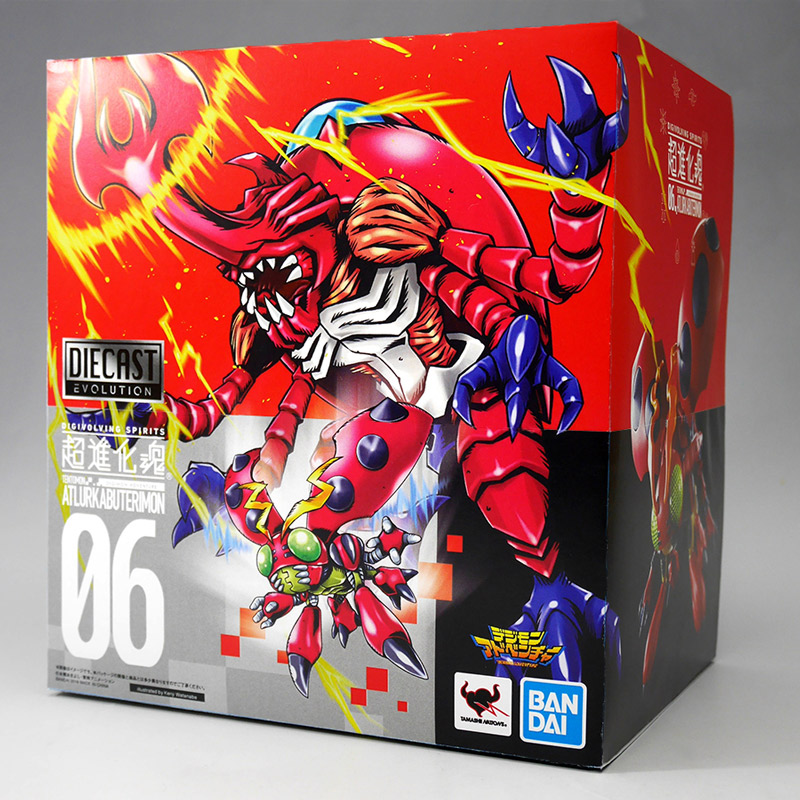 To celebrate the figure coming out tomorrow, they have something new to show...
An image of all 5 currently announced Adventure partners! When these 5 characters are assembled the power will evolve again!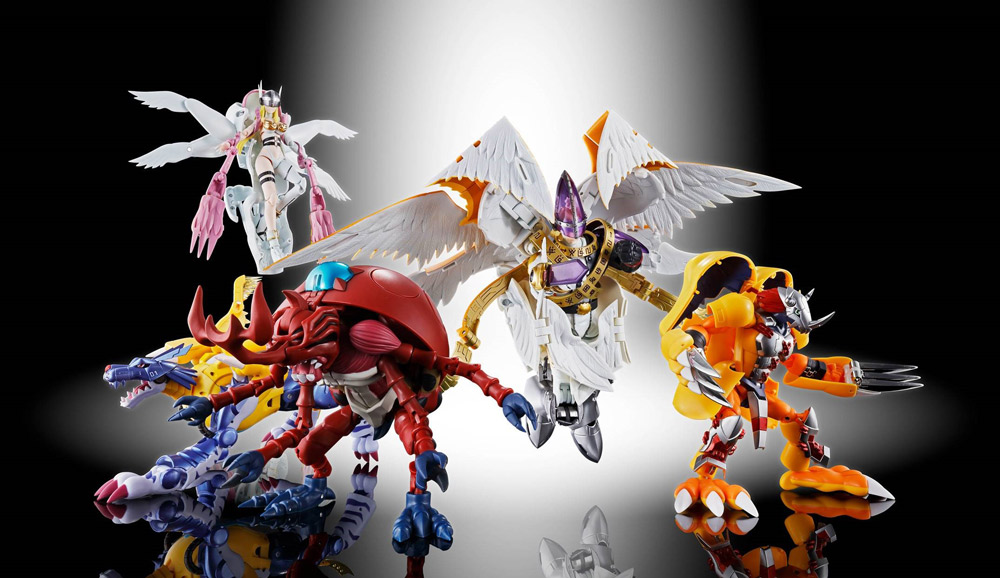 HolyAngemon they plan to release in December and pre-orders are open. He thinks it'd be good to order it as a Christmas present, and he himself can't wait for Holy Christmas.
But that isn't all...
To help celebrate fans who purchased AtlurKabuterimon, they have an 'Evolution Background Sheet' you can download to make it more enjoyable.
They also decided to make one for WarGreymon as a gift.
He says download it, use it as a wallpaper and pose the figures in front of the monitor, or print it and use it as decoration for the figure.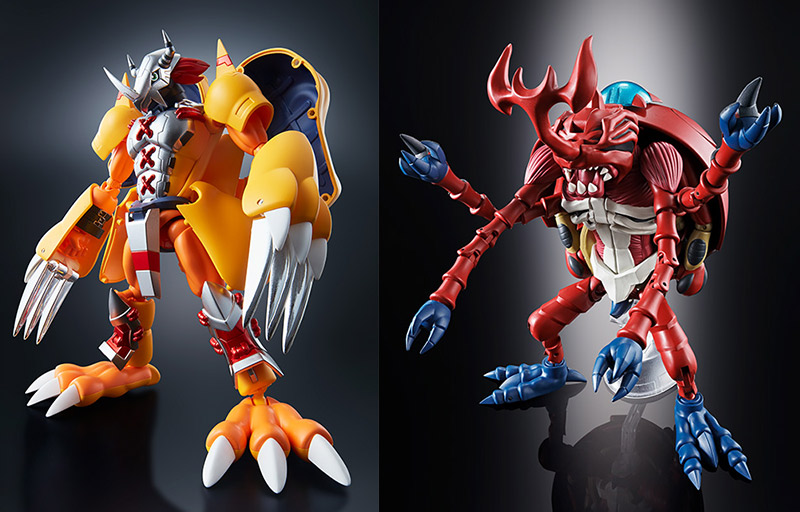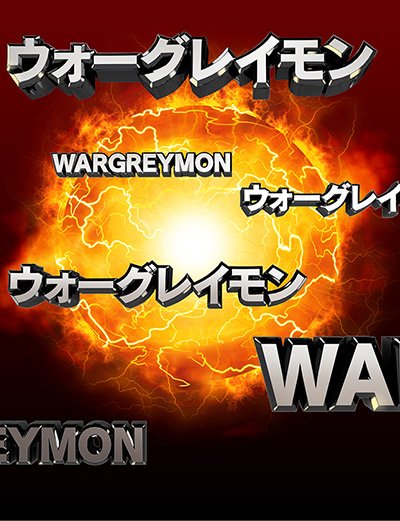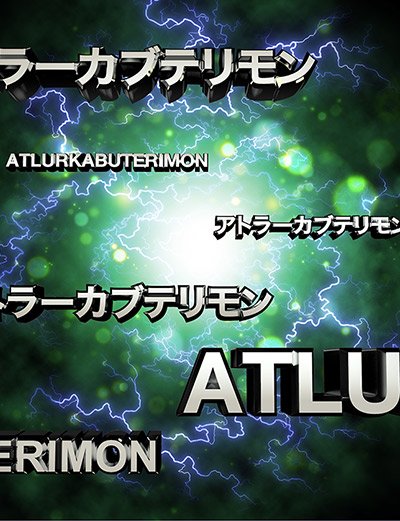 WarGreymon Background
AtlurKabuterimon Background
These are both about 12 megs and link to the files from Tamashii.
And of course, AtlurKabuterimon is out tomorrow in Japan!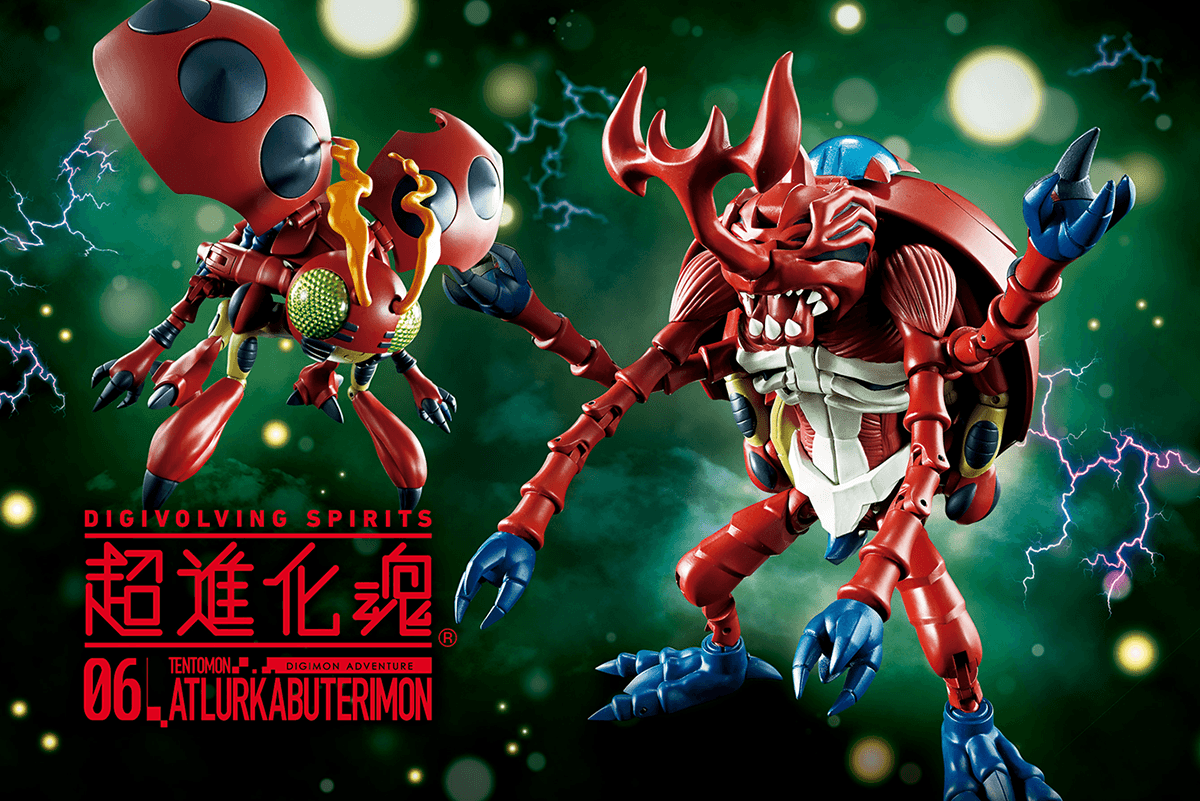 The figure is officially out September 15th in Japan. US stock will ship in October. Pre-Orders are still available: (affiliate links)
Digivolving Spirits #06 AtlurKabuterimon at CDJapan
Digivolving Spirits #06 AtlurKabuterimon at Amazon USA
And as they mentioned above, next up is HolyAngemon!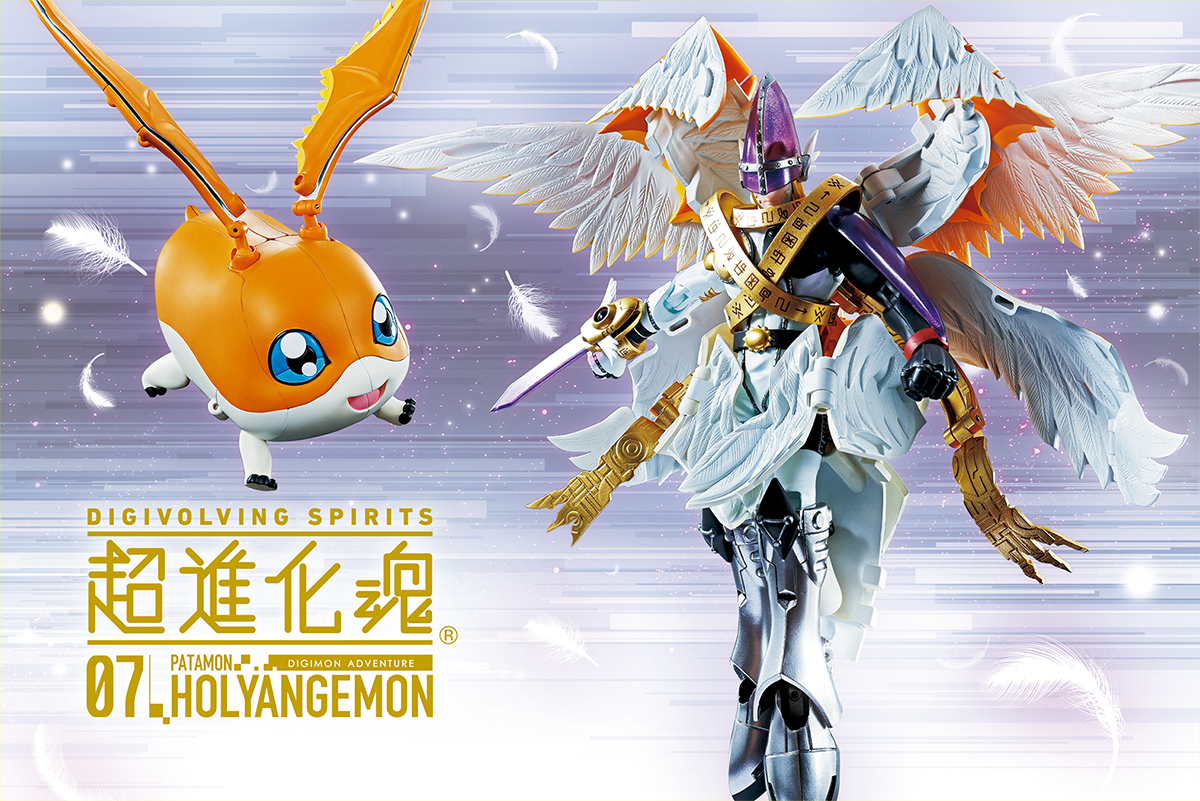 #07 HolyAngemon will be out on in December in Japan and February in the US. He's also up for pre-order (Affiliate links):
Digivolving Spirits #07 HolyAngemon at CDJapan
(Currently sold out)
Digivolving Spirits #07 HolyAngemon at Amazon USA
And if you want to order or pre-order other Digivolving Spirits...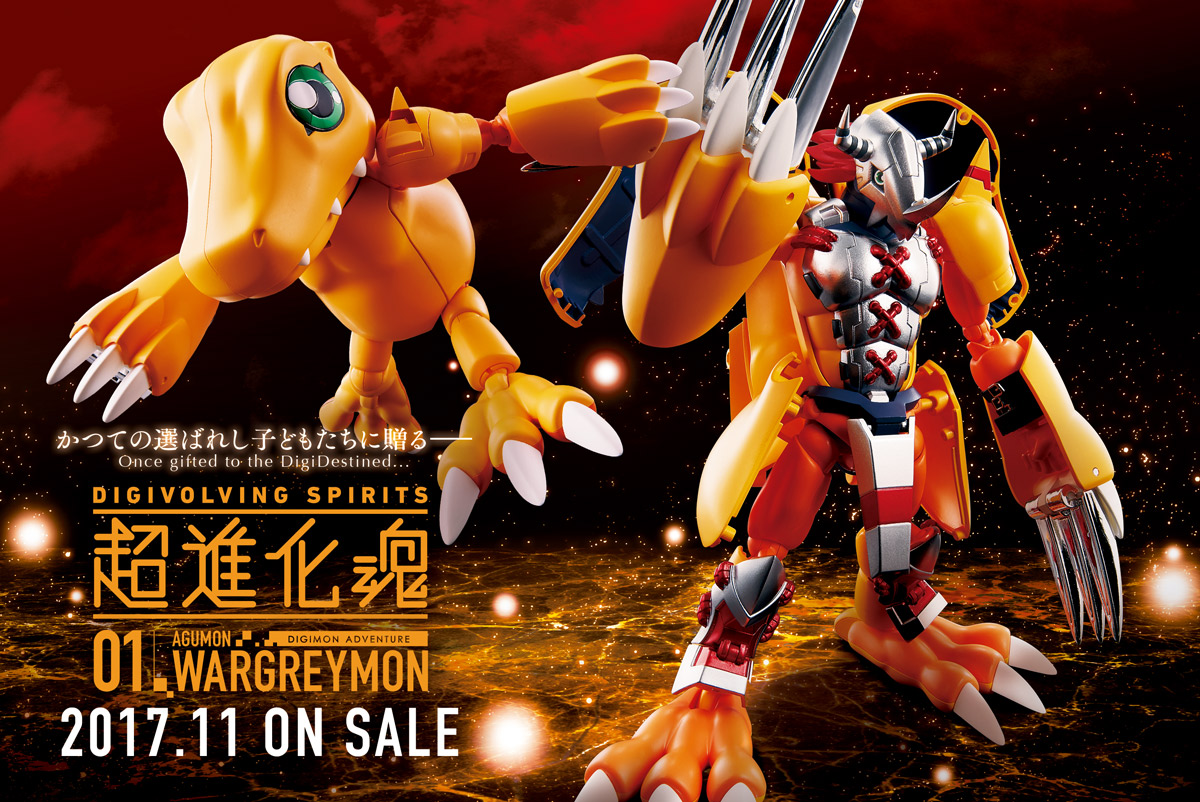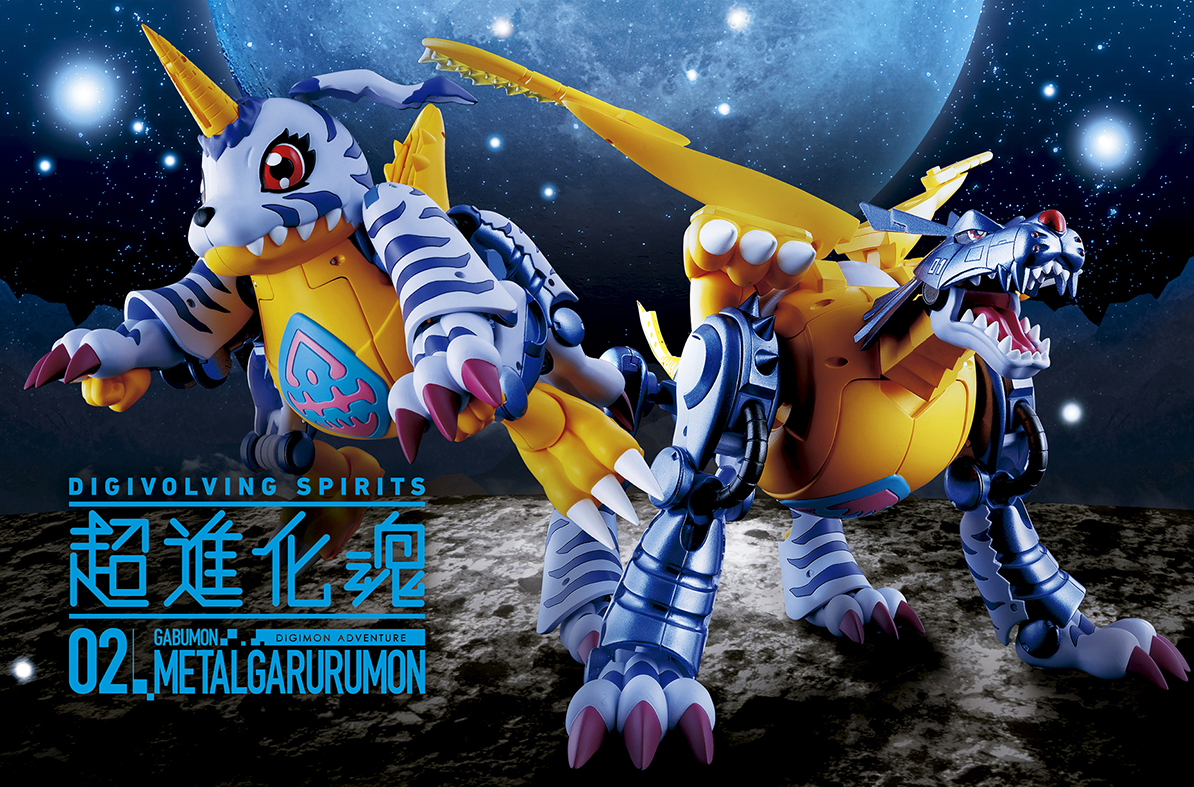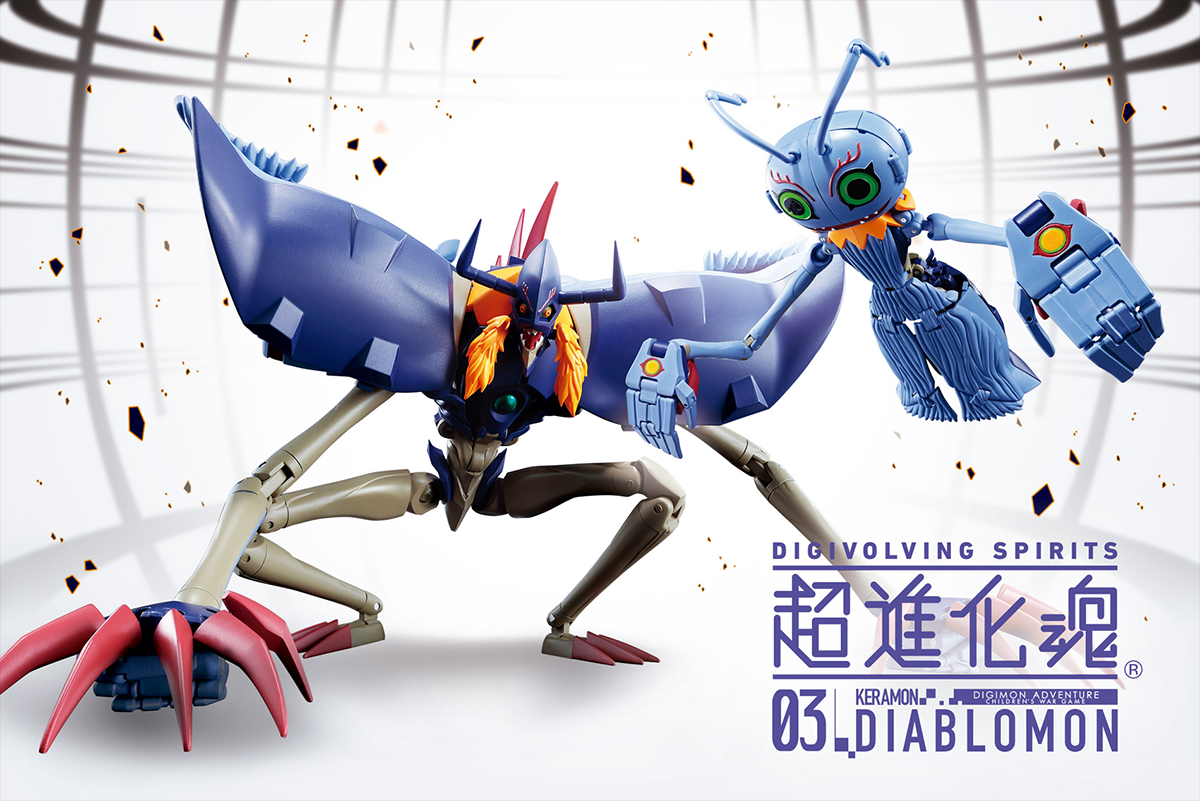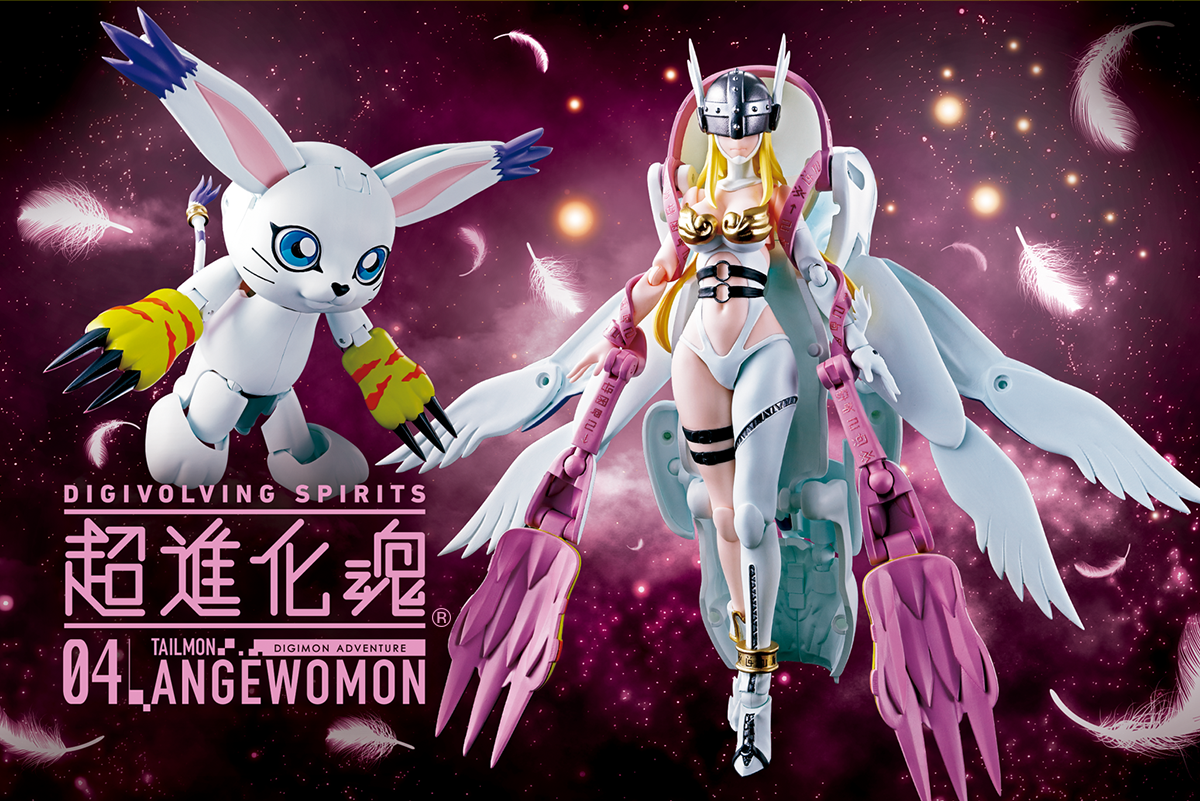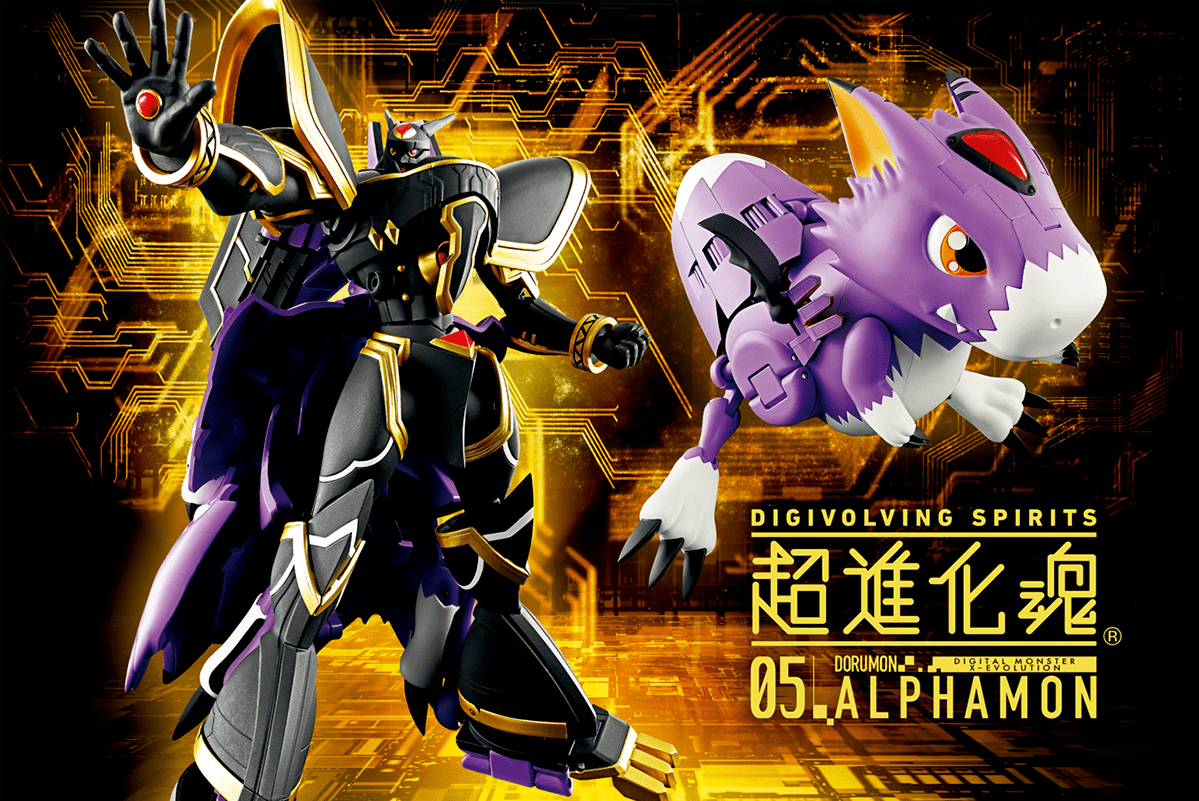 #01 WarGreymon (Affiliate links):
Digivolving Spirits WarGreymon at CDJapan
(currently on sale)
Digivolving Spirits WarGreymon at Amazon USA
#02 MetalGarurumon (Affiliate links):
Digivolving Spirits MetalGarurumon at CDJapan
(currently sold out)
Digivolving Spirits MetalGarurumon at Amazon USA
#03 Diablomon (Affiliate links):
Digivolving Spirits #03 Diablomon at CDJapan
Digivolving Spirits #03 Diablomon at Amazon USA
#04 Angewomon (Affiliate links):
Digivolving Spirits #04 Angewomon at CDJapan
(currently sold out)
Digivolving Spirits #04 Angewomon at Amazon USA
#05 Alphamon (Affiliate links):
Digivolving Spirits #05 Alphamon at CDJapan
(currently sold out)
Digivolving Spirits #05 Alphamon At Amazon USA