Show User Social Media
Hide User Social Media
Joined

Sep 8, 2006
Messages

15,827
The September issue of Animedia will have both a tri. cover and an Appmon cover.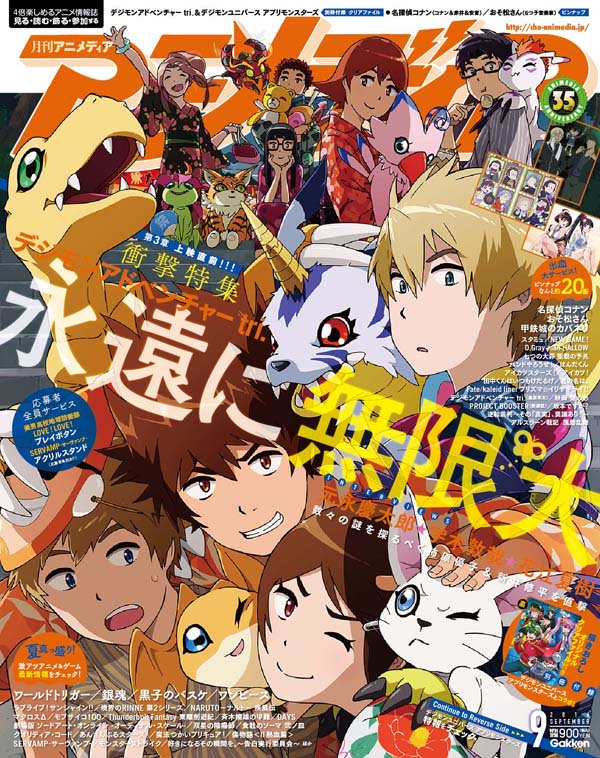 The front will be the tri. cover. The back will be the Appmon cover.
Update- The official release date of the issue is August 9th, so just a week away.
Thanks to shin we have a translation of what Animedia lists for the contents.
They first mention how crazy it is that the front cover will have 18 characters, and the back cover will have 5.
For Digimon Adventure tri they will have:
An interview with Director Motonaga
An interview with Hanae Natsuki (Taichi)
An interview with Character Designer Uki Atsuya
Q and A with Producer Arai, Series Composer Kakihara Yuuko regarding the various puzzles and mysteries of tri. thus far. They also hint they will talk about some elements for 'after' tri. part 3.
It will include the 3rd Digimon Adventure tri. tribute illustration by manga-ka Kuwahara Souta (the previous ones have been very well received.)
It will also include 'another' illustration that they give no information on (possibly a clean version of the cover?)
For Digimon Universe: AppMonsters they will have:
A roundtable discussion with Series Composer Kato Yoichi, Toei Animation Supervisor Seki Hiromi, and Product Nagatomi Daichi
A discussion with Director Gou Koga and Producer Nagatomi
Animedia's editor promises the issue will have lots of information on Digimon and great interviews (and specifically mentions getting a clearer idea on Appmon's story.)
A clear file will be included.
Edit- The Souta image has shown up online.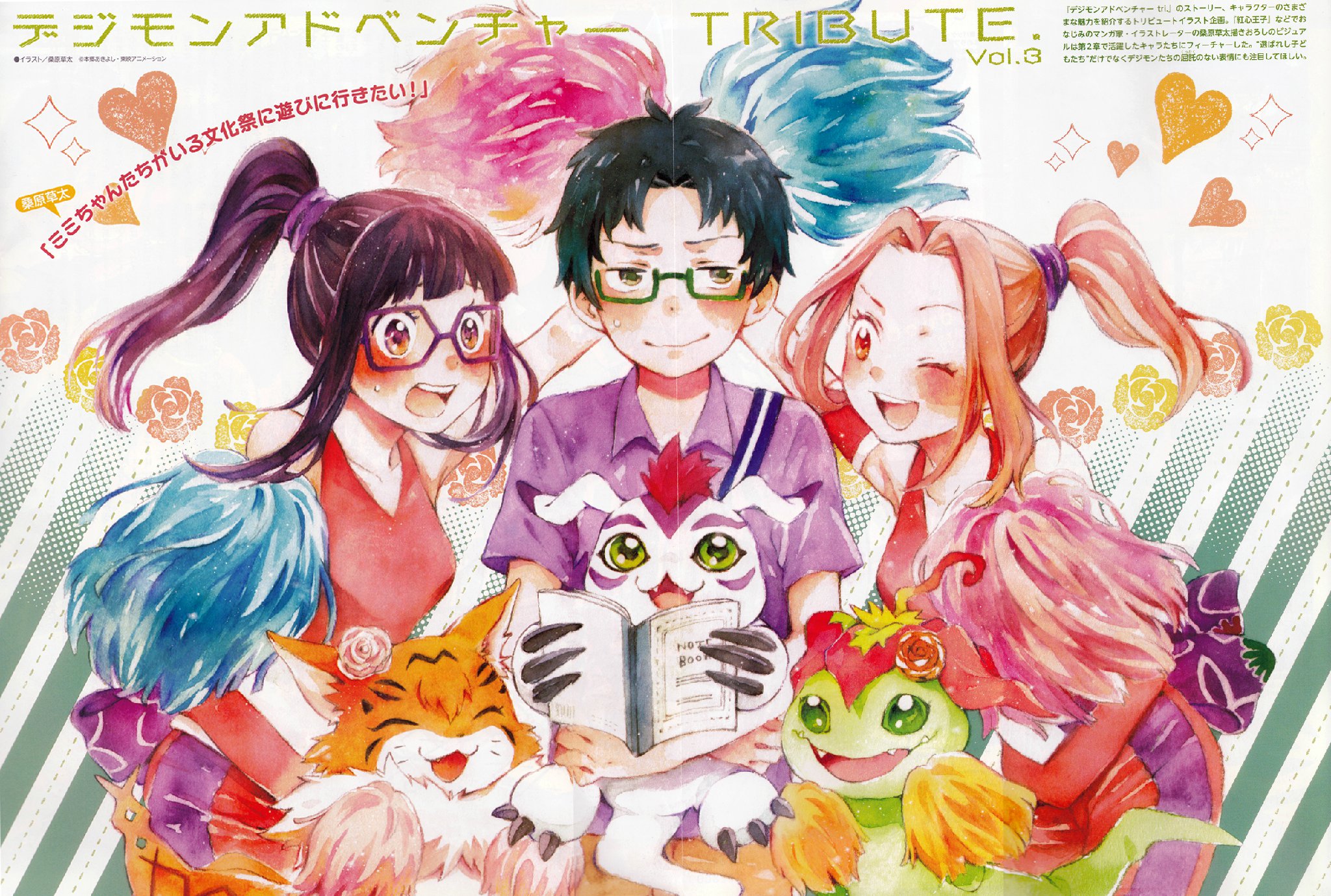 I was emailed the link, but there doesn't appear to be any information on who scanned and put it up. If you know who did give us the heads up so they can be properly credited.
Fun image, but it feels like something is wrong with the scan, the lines seem odd compared to the previous Souta images.