Show User Social Media
Hide User Social Media
Joined

Sep 8, 2006
Messages

16,142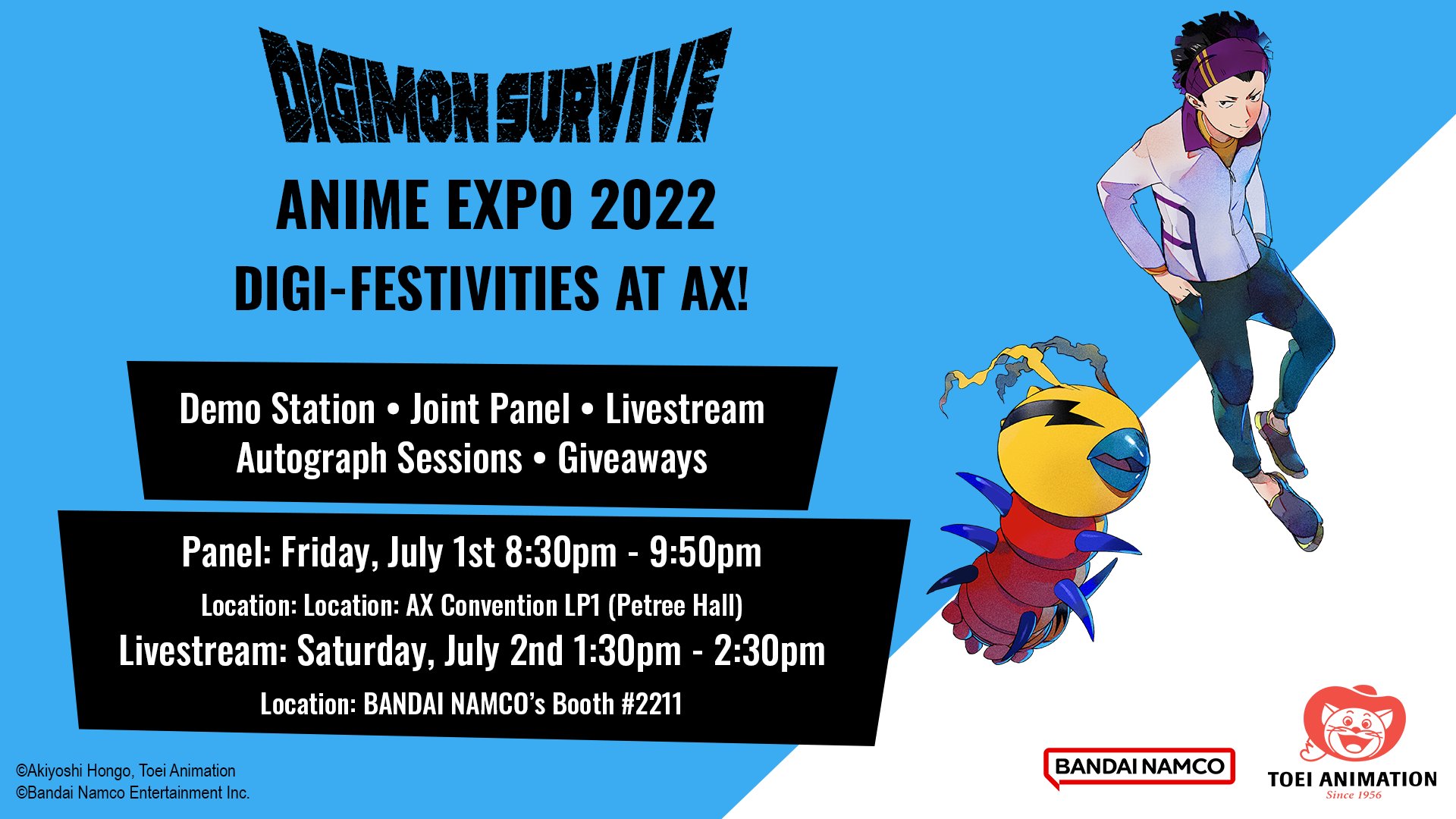 With Anime Expo 2022 starting today, and plenty to do, whether you are on-site or not, it felt like a good idea to have a post just going over the Digimon related things happening at the convention...
First up, pre-con...
Before the con,
a new DigiNavi was put up
, going over various English Digimon products that are coming out.
Then, panels & livestreams... (all times will be Pacific.)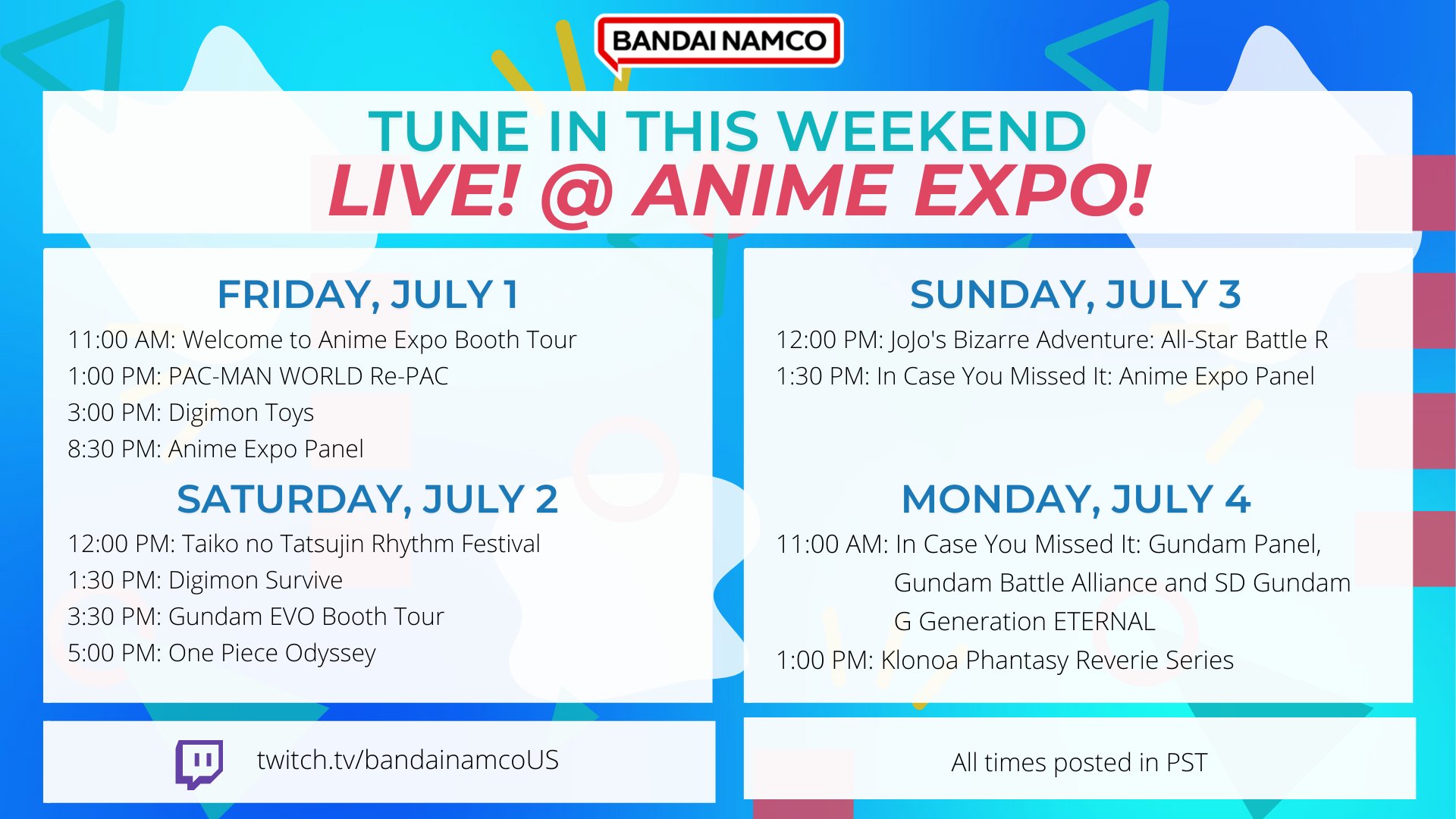 Today at 3pm is a Digimon Toys feature on
Bandai's Twitch
. It will run until they close up the 'daily' stream at 3:45pm.
The stream will be back later
though to stream the Bandai Namco panel at 8:30pm. In AX Convention LP1 (Petree Hall) the panel will be going over various Bandai content, including Digimon Survive with producer Habu.
Saturday July 2nd will be the Digimon games livestream, also at
the Bandai Twitch
. It will feature a focus on Digimon Survive, a Q&A with Producer Habu, & a giveaway. It runs for roughly an hour, and the live portion will apparently be directly from the Bandai booth. It runs for about an hour,.
Also online,
Shout is doing a sale
on
all their anime content
, Digimon included. Every order of 'anything' in the sale gets a random free Digimon gift.
Then we have at con only stuff
...
Booth #2211 is the Bandai-Namco booth, which has a heavy focus on Digimon & Kamen Rider. At the booth is:
Giveaway of the English version of the Digimon 2022 Guidebook, made by V-Jump.
Playable Digimon Survive demo, playing the demo
gets you a token to use at a gacha prize machine
.
Product displays including: the card game, Anime Heroes figures, Vital Hero, model kits, Dynaction Omegamon, Figuarts, Gem Figures.
Photo shoots with lifesize figures of Agumon & Gabumon
at the Toei Booth
(#4106)
Also at the Bandai booth is a Digimon shop selling: Digimon V-Pets for $20, Digimon X V-Pets for $20, DigiColle Mix figures for $14, the NXEdge Special color figures for $44.
Digimon Survive promo cards
for the Digimon Card Game are being given out.
Today and tomorrow at 3:30pm will be signings with Producer Habu, where they will be giving out new Digimon Survive posters to be signed.
It's possible something was missed above, we'll add later if we notice anything.
Threads will be added for events/news as they happen.
Anime Expo 2022 is July 1-4, and Bandai's booth with Digimon content is #2211.
Update- Added a photo of the photo setup for the Toei booth.)
Last edited: