Show User Social Media
Hide User Social Media
Joined

Sep 8, 2006
Messages

14,504
FeelMee has uploaded a PV for the new AiM song Even if We're Apart, the end theme for Digimon Adventure: Last Evolution Kizuna.
It sounds great, and having a full official video so quickly is always a plus.
If you want to order the ED, or any other new Kizuna CDs, they are all still available: (CDJapan affiliate links)
Opening Theme- Butter-Fly
Insert Song- Brave Heart ~Last Evolution version~
Insert Song- What Lies Ahead
Ending Song- Even if We're Apart
On top of that,
FeelMee has announced
some music 'related' products...
Various products will be sold using artwork from the new CD covers, along with the CD covers themselves, via Aniga-ter.
Orders will be taken until March 9th and items will ship in April.
The products...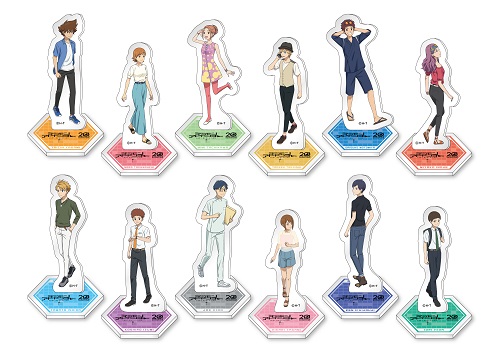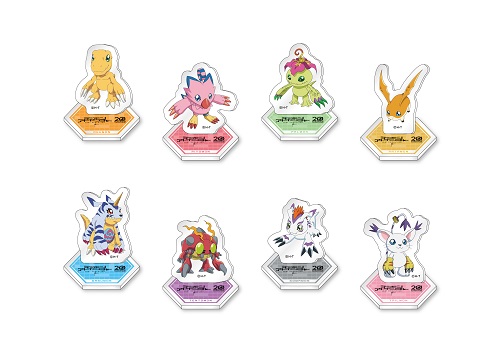 20 acrylic stands of all 12 kids, and the 8 partner Digimon from Adventure. Each is 720 yen
Taichi
,
Yamato
,
Sora
,
Koushiro
,
Mimi
,
Jou
,
Takeru
,
Hikari
Daisuke
,
Miyako
,
Iori
,
Ken
Agumon
,
Gabumon
,
Piyomon
,
Tentomon
,
Palmon
,
Gomamon
,
Patamon
,
Tailmon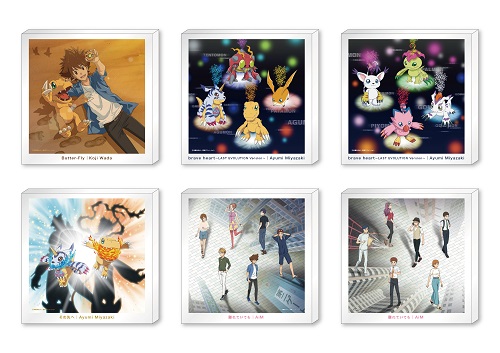 6 acrylic stands using the CD artwork itself. These are 1,500 yen each.
Butter-Fly
, Brave Heart (
A
) (
B
),
What Lies Ahead
, Even if We're Apart (
A
) (
B
)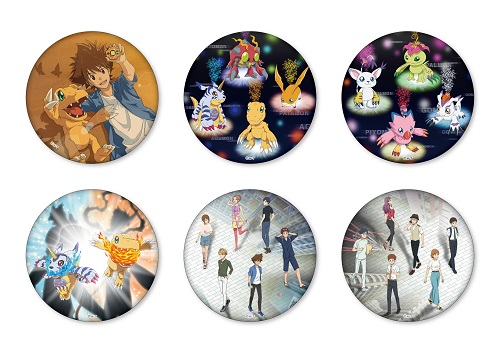 6 can badges featuring the CD artwork. 600 yen each.
Butter-Fly
, Brave Heart (
A
) (
B
),
What Lies Ahead
, Even if We're Apart (
A
) (
B
)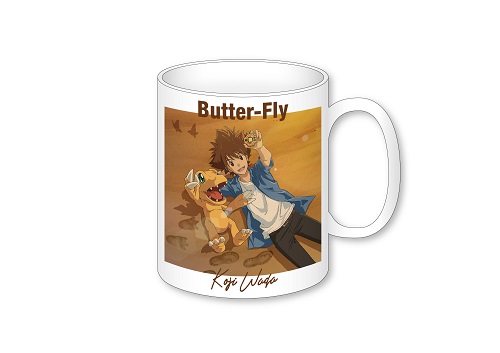 A mug using the Butter-Fly artwork
for 1,800 yen.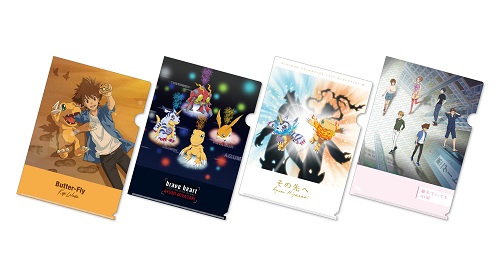 A set of 4 clear files
using the CD cover artwork for 2,000 yen.
It's nice artwork. It'll be interesting to see how many people import stuff.
And the ED song is fantastic, as expected. Thanks to adryy8 for the heads up about the PV.
You'll want to contact an intermediary to get these items sent to you. WtW is not affiliated with any, but here are a selection of intermediaries that have worked well for various WtWers and their friends in the past:
From Japan
Rider Proxy
Nippon-Yasan
You'll want to provide your chosen intermediary with the link to the item. Just copy paste the link to the product pages for what you want and send them a message about it and they'll take care of it after they discuss pricing and their policies with you. The links embedded in the news article for the products are exactly what you'll need to send them.
Some of the intermediaries have a full storefront and may have the item listed, so you may want to check that first.