Show User Social Media
Hide User Social Media
Joined

Sep 8, 2006
Messages

12,726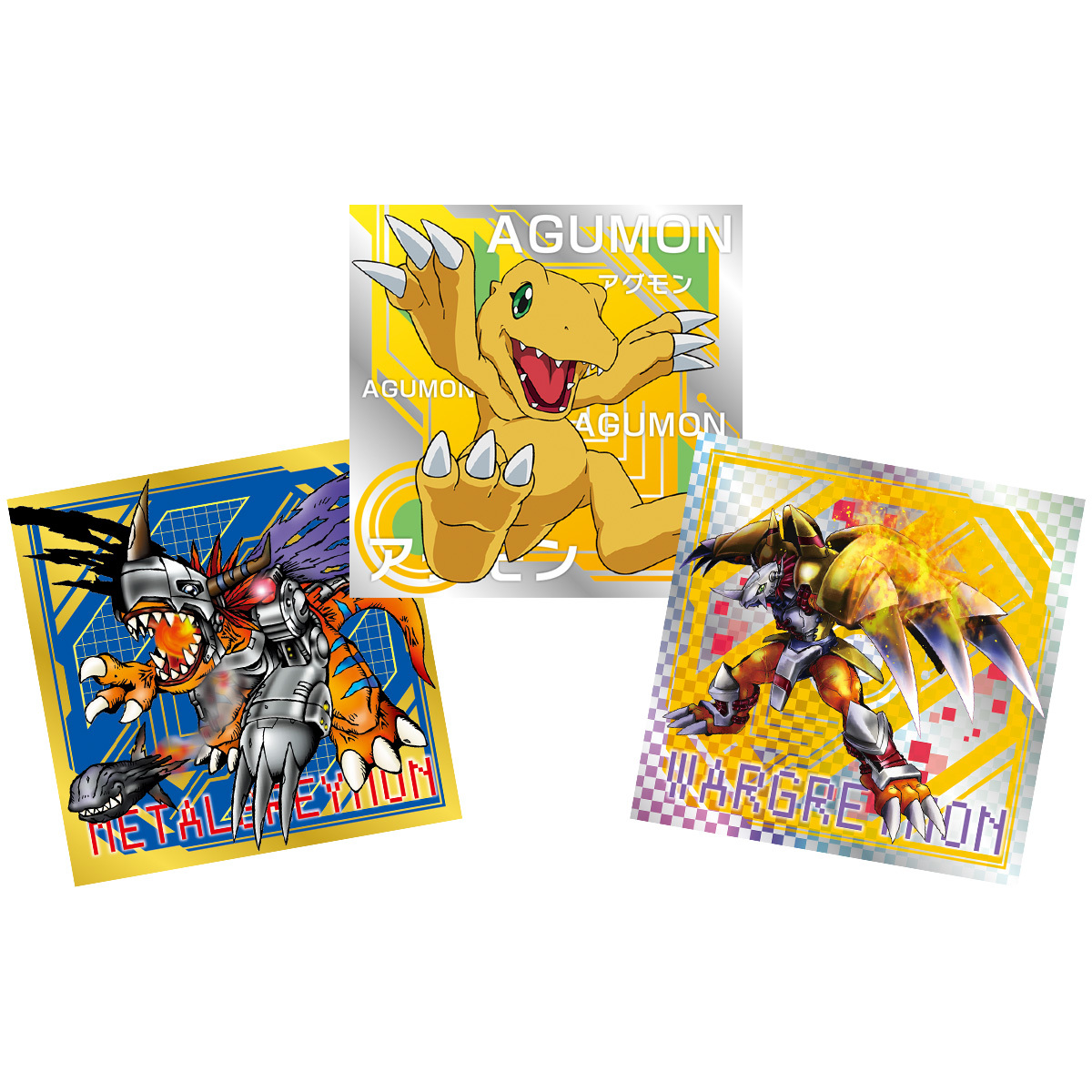 About a month and a half ago we found out
about some Digimon Adventure gummy candies coming out, and we've gotten
a decent update about them from Bandai
.
Some of these details we knew before, others are new.
They are officially being branded as Digimon Adventure: products. Each gummy pack is MSRPed at 130 yen.
Amiami currently has pre-orders
for a 12 pack box for 1,340 yen.
They are currently scheduled for release in May 2020 in Japan with plans to have them nationwide at confectionary/candy counters/displays.
The gummies themselves are described as having a 'courageous' orange flavor and are further details as "From the new anime Digimon Adventure:, the gummy shape imitates the key story item, "the crest of courage.""
Inside the gummy packs will be a lineup of 21 potential stickers. They note 3 of them will be 'super rares'. They describe the drawings as 'dramatic animation drawings' and 'gorgeous illustrations by illustrator Kenji Watanabe'.
The stickers are described as having a metallic style to them, with the rare ones being holo stickers.
We also have images of the full sticker lineup. The first 15 use the familiar Bandai profile artwork...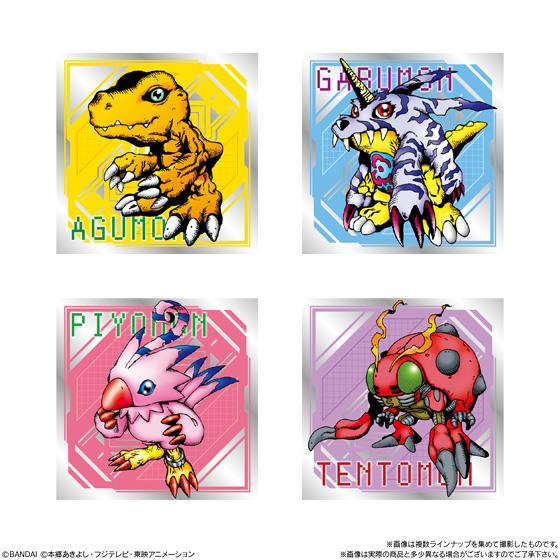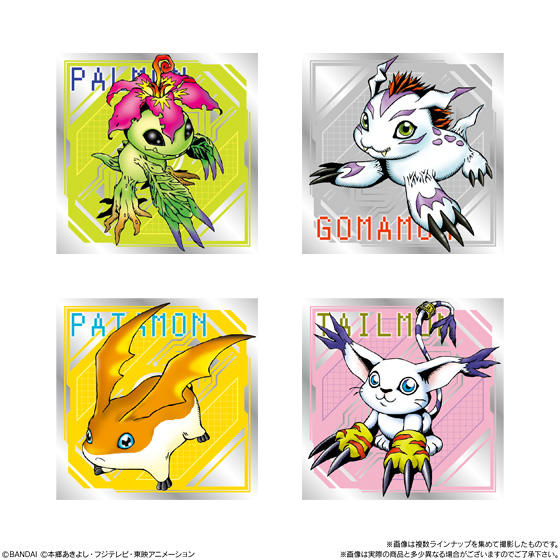 Agumon, Gabumon, Piyomon, Tentomon, Palmon, Gomamon, Patamon, Tailmon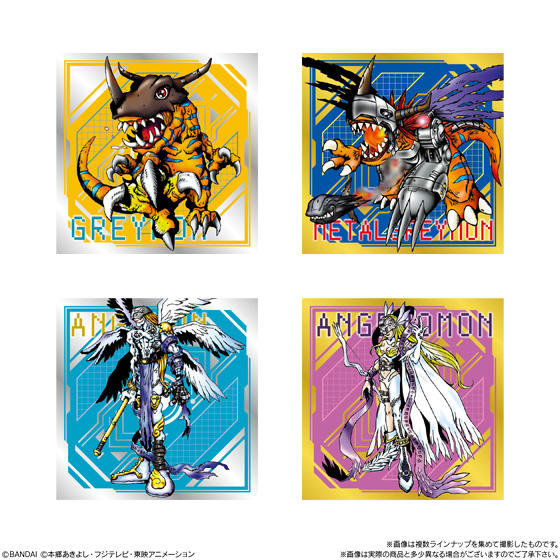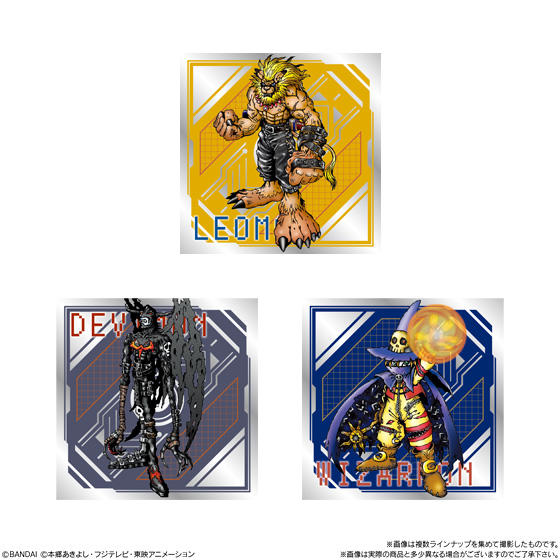 Greymon, MetalGreymon, Angemon, Angewomon, Leomon, Devimon, Wizarmon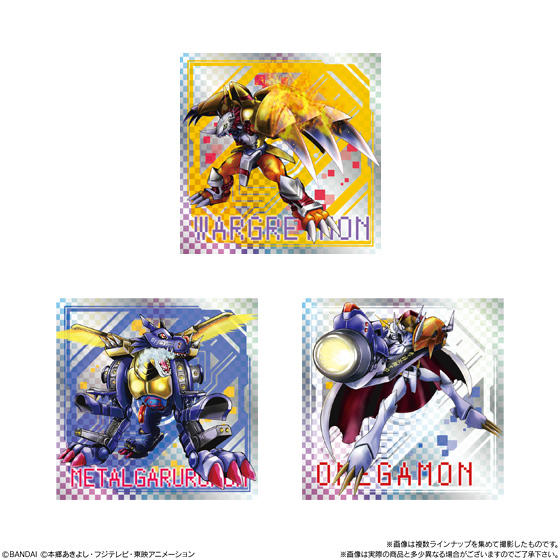 WarGreymon (Super Rare), MetalGarurumon (Super Rare), Omegamon (Super Rare)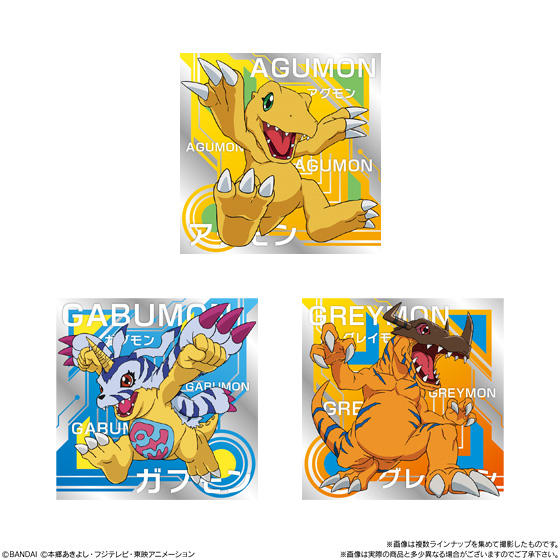 Agumon (anime), Gabumon (anime), Greymon (anime)
Orange flavor is good and the stickers look nice.
The Super Rare stickers are interesting, as the art for WarGreymon and MetalGarurumon both appear to be new artwork based on existing images (Omegamon likely is also, but a quick look didn't find anything.)
WarGreymon looks like the pose he makes at the end of his evolution sequence in Appmon, and MetalGarurumon looks like an image from Digimon Crusader. (Wouldn't surprise me if these poses showed up elsewhere, those are just the ones that came to mind while skimming around.)
All that's left now is to see the packaging and the candy itself. And maybe get to try one.