Show User Social Media
Hide User Social Media
Joined

Sep 8, 2006
Messages

12,845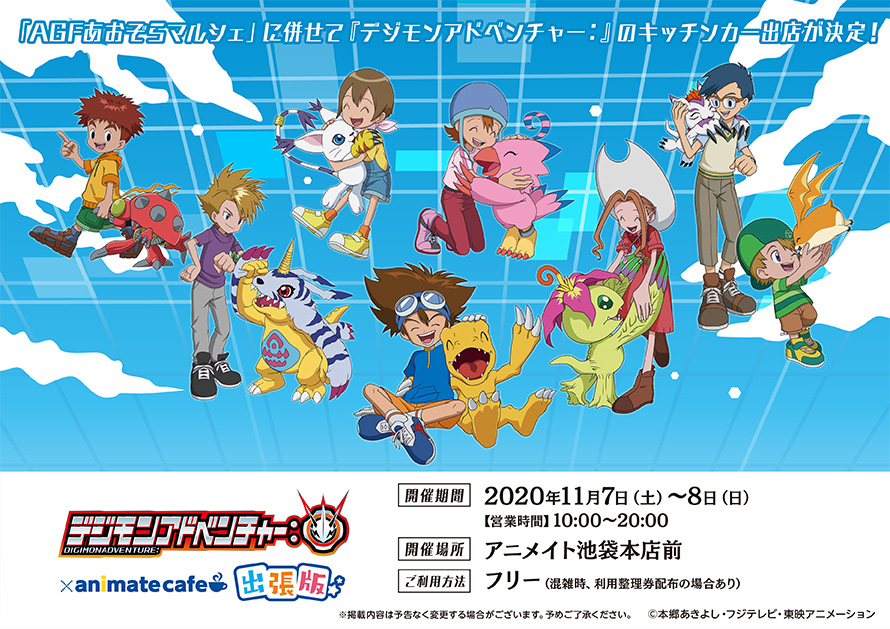 Awhile ago we found out
Animate would have a mini Digimon Adventure: shop, along with their themed kitchen car with Adventure: drinks for AGF Aozora Marche. (Not to mention
the later announcement
of an AGF Limited Base shop with Digimon items.)
We now have the new character art for the Kitchen Car (and possibly the shop?) along with the drink menu
from the updated website.
The Digimon Adventure: themed kitchen car will be at the Animate Ikebukuro Head Office Location on November 7th and 8th.
Onto the menu!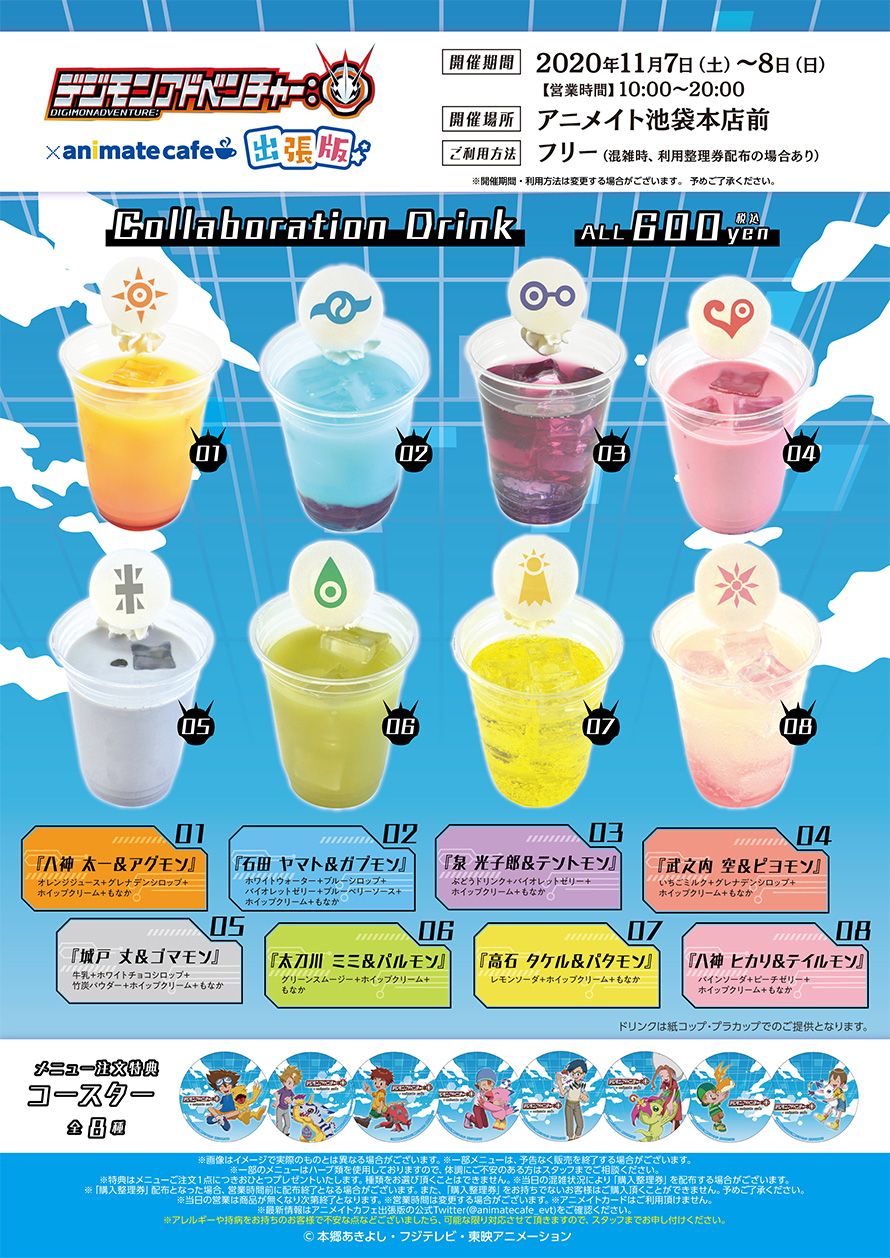 Each drink is 600 yen and includes 1 of 8 coasters (at random) feature the Kitchen Car key art.
Each drink is topped with a crest themed monoka held on with whipped cream.
Taichi and Agumon- Orange juice and grenadine syrup
Yamato and Gabumon- White water and blue syrup
Koushiro and Tentomon- Grape drink and violet jelly
Sora and Piyomon- Strawnberry milk and grenadine syrup
Jou and Gomamon- Milk mixed with white chocolate syrup and bamboo charcoal powder
Mimi and Palmon- a Green smoothie
Takeru and Patamon- Lemon soda
Hikari and Tailmon- Pineapple soda and peach jelly
The drinks certainly look... like they are made of liquid. I'm not sure I'd want to drink any of them (maybe the lemon soda.) Although a few really look unpleasant. The sickly green of the mysterious green smoothie might be the most bothersome looking.
If you happen to be in Japan, drink one, and survive, let us know how they are.
Shop item photos to come soon hopefully.
Thanks to onkei for translation help on the drinks.