Show User Social Media
Hide User Social Media
Joined

Sep 8, 2006
Messages

16,411
Adventure 20th & Tower Records Cafe Collaboration in July! Menu & Exclusive Products!
Time for another collaboration event!
After being
announced months ago
and further teased in the
most recent V-Jump
, it's finally time for
the Digimon Adventure 20th Tower Records Collaboration
!
To celebrate the 20th Anniversary of Digimon Adventure Tower Records will do a special event that includes a cafe and exclusive products!
The keyart for the collaboration features the 8 partner Digimon in Tower Records themed band outfits playing musical instruments and looks quite cute.
Let's start with the cafe.
The cafe will be at
Tower Records Cafe Omotesando
. It's on the 2nd floor of the Imon Harajuku Building in Shibuya.
The cafe will run July 13th thru July 31st with 2 distinct periods.
1st period- July 13th thru 21st
2nd period- July 22nd thru July 31st
In store at the cafe there will be decorations including drawings of all 16 characters, and blank notes that fans can freely use to write messages, draw, etc. anything about Digimon.
As for the menu... (they don't detail the food, so I'm doing writeups based on what it appears to be, but I may be off. If they update with detailed food intro we will update.)
The food for both periods will be...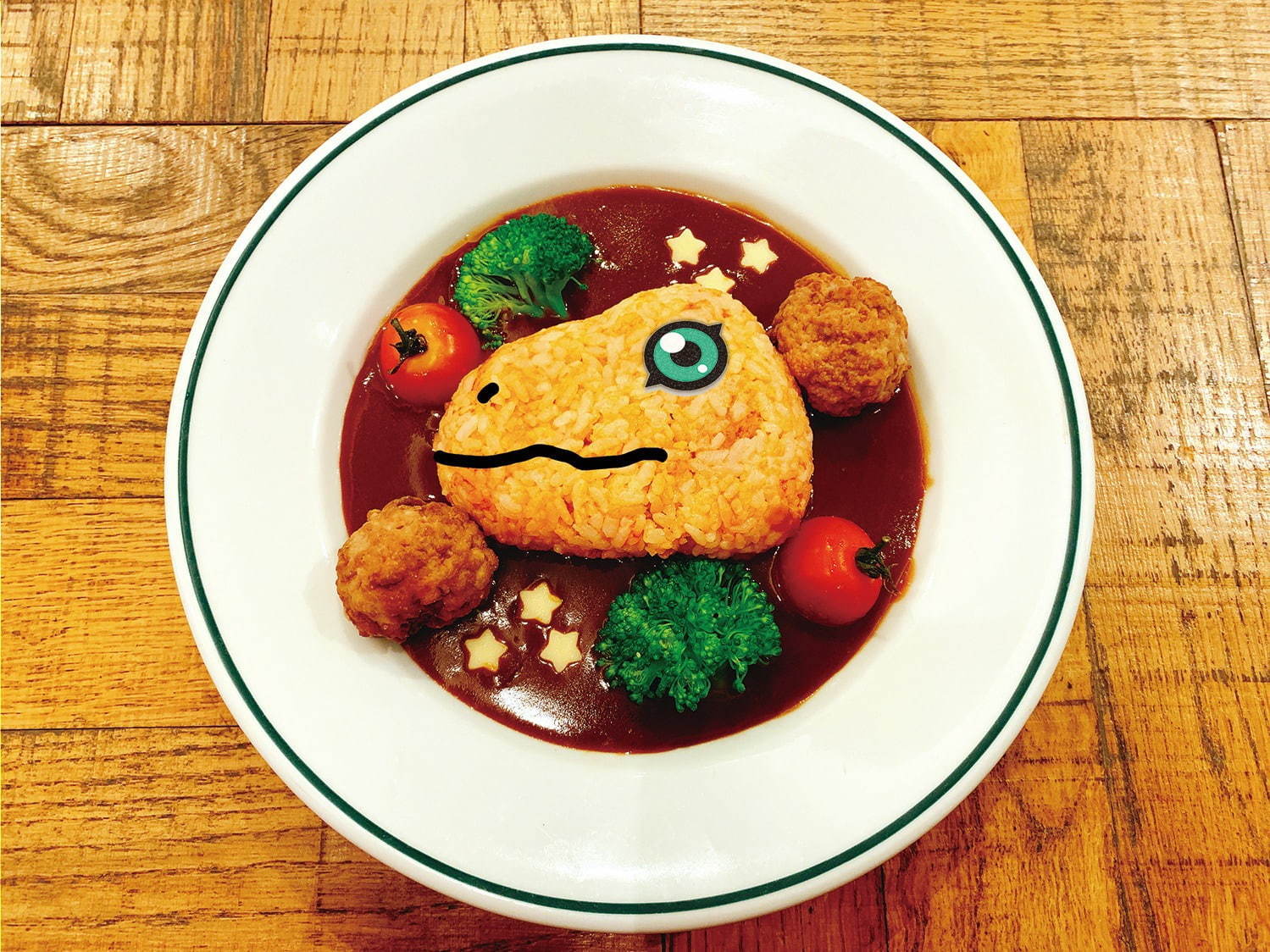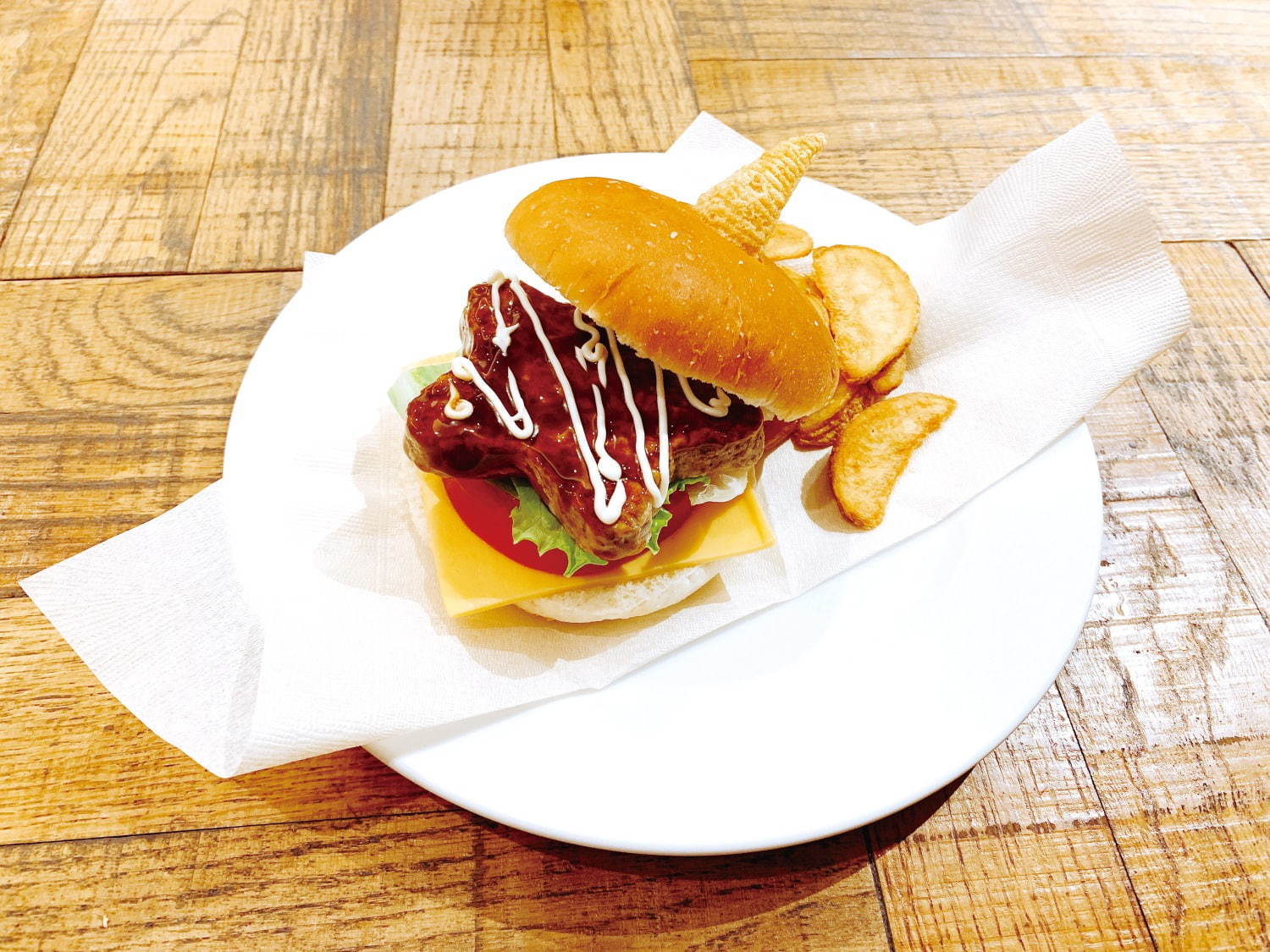 Agumon Meat Stew for 1,450 yen. A meat and veggie stew with the rice in a familiar friendly shape.
Gabumon Tongari Hamburger for 1,450 yen. A burger and fry combo where the burger has a few Gabumon friendly shapes in it.
Then we have sweets for the 1st period...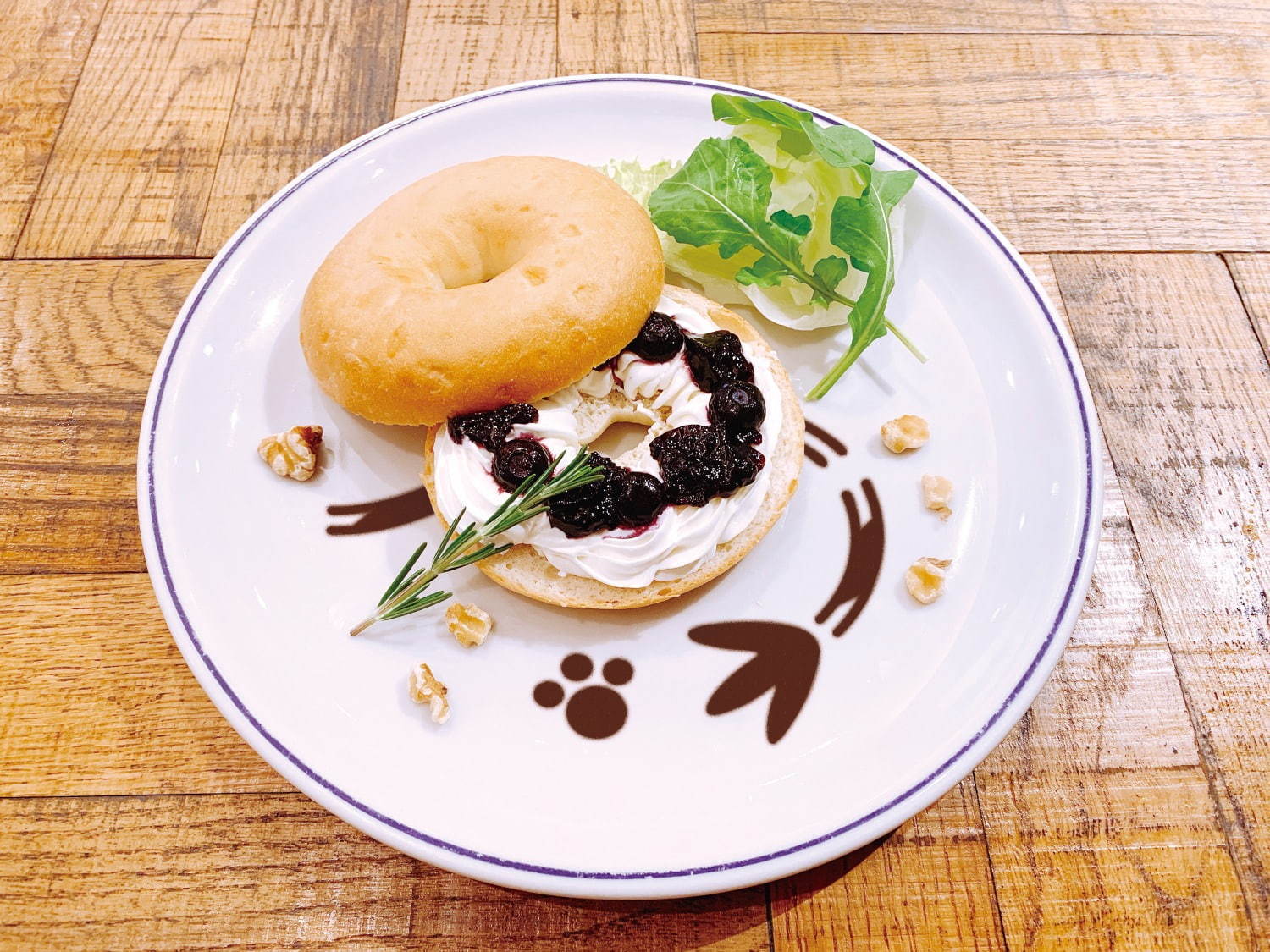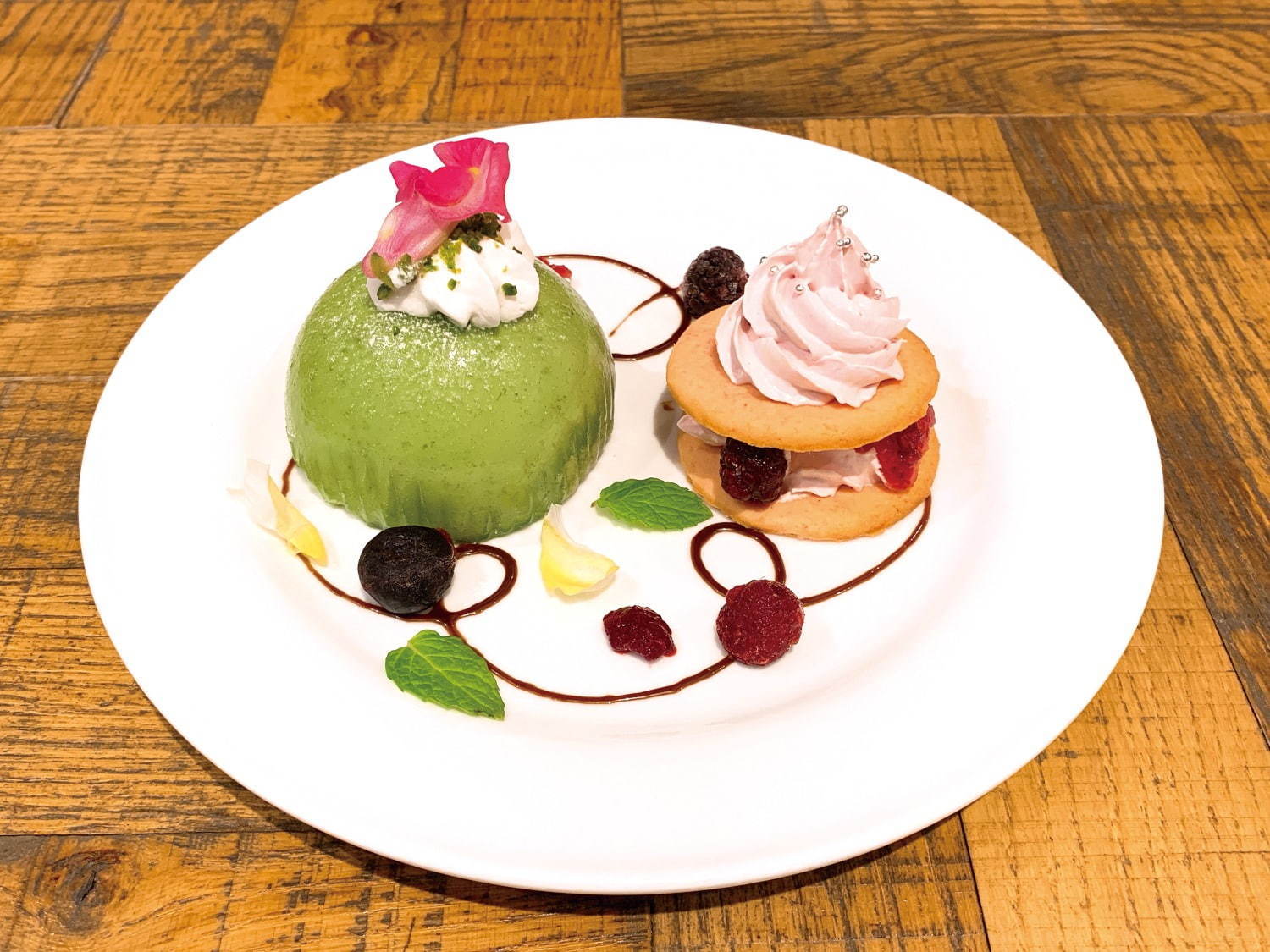 Tailmon's Holy Ring Bagel Sandwich is 1,200 yen. It's a bagel with what appears to be a sweet whipped cream and berries on it.
Palmon and Piyomon Cake Plate is 1,200 yen. You get two small cakes with this one. The palmon one appears to be soft, and likely matcha flavored, while the Piyomon one looks to be a fruit flavored cream built around crisp cookies and fruit, with shiny candies sprinkled on top.
Sweets for the 2nd period...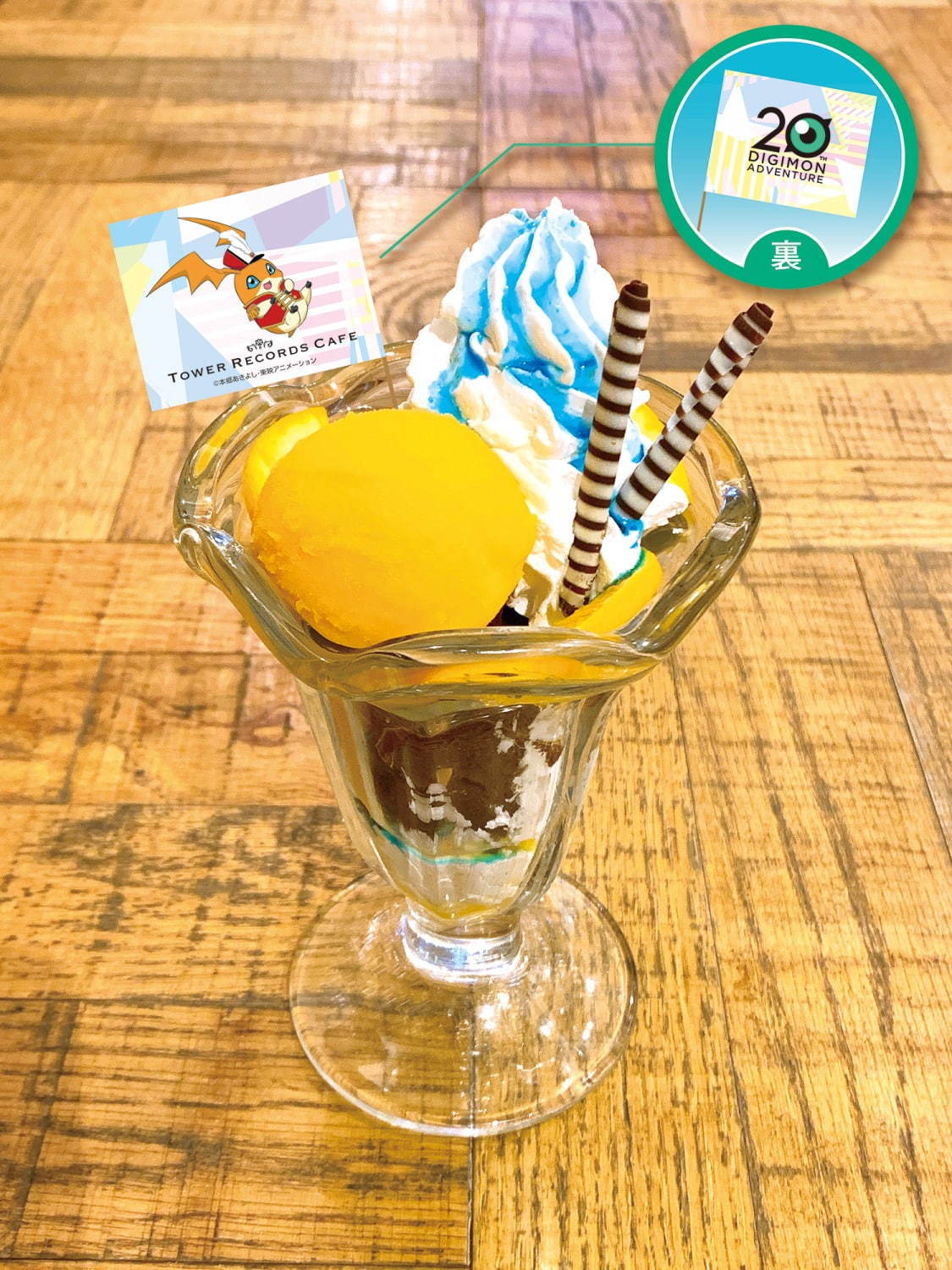 Patamon's Orange Parfait is 1,200 yen. An orange parfait with various sweets and a 20th Anniversary flag planted on top.
Tentomon and Gomamon Sweets Plate is 1,200 yen. The gomamon treat looks to be a cake (possibly sesame flavored) with a berry flavored sauce. The Tentomon treat is a scoop of ice cream with mint and chocolate placed for a great appearance.
Then we have drinks!
First for both periods...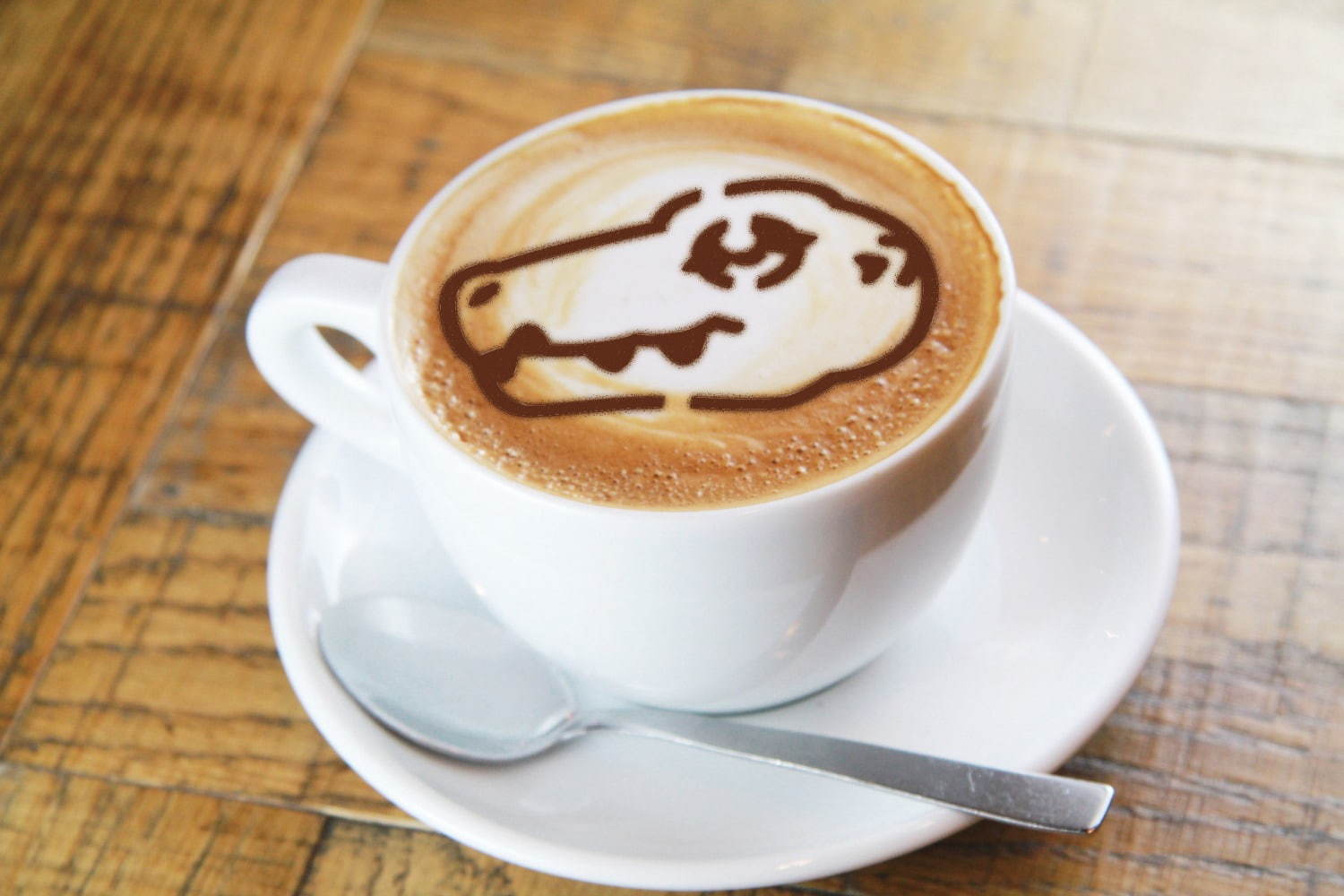 A collaboration latte for 700 yen. A basic latte where you can choose either a 20th logo or Agumon design.
There will also be a collaboration soda drink for 800 yen. There is no photo of it at the moment, but it is described as melon soda, cherries, yellow peach, and a 20th anniversary flag. The intention looks to be to mix the colors of the 20th logo and the Towe Records colors.
Additional drinks for the 1st period, which are all 700 yen.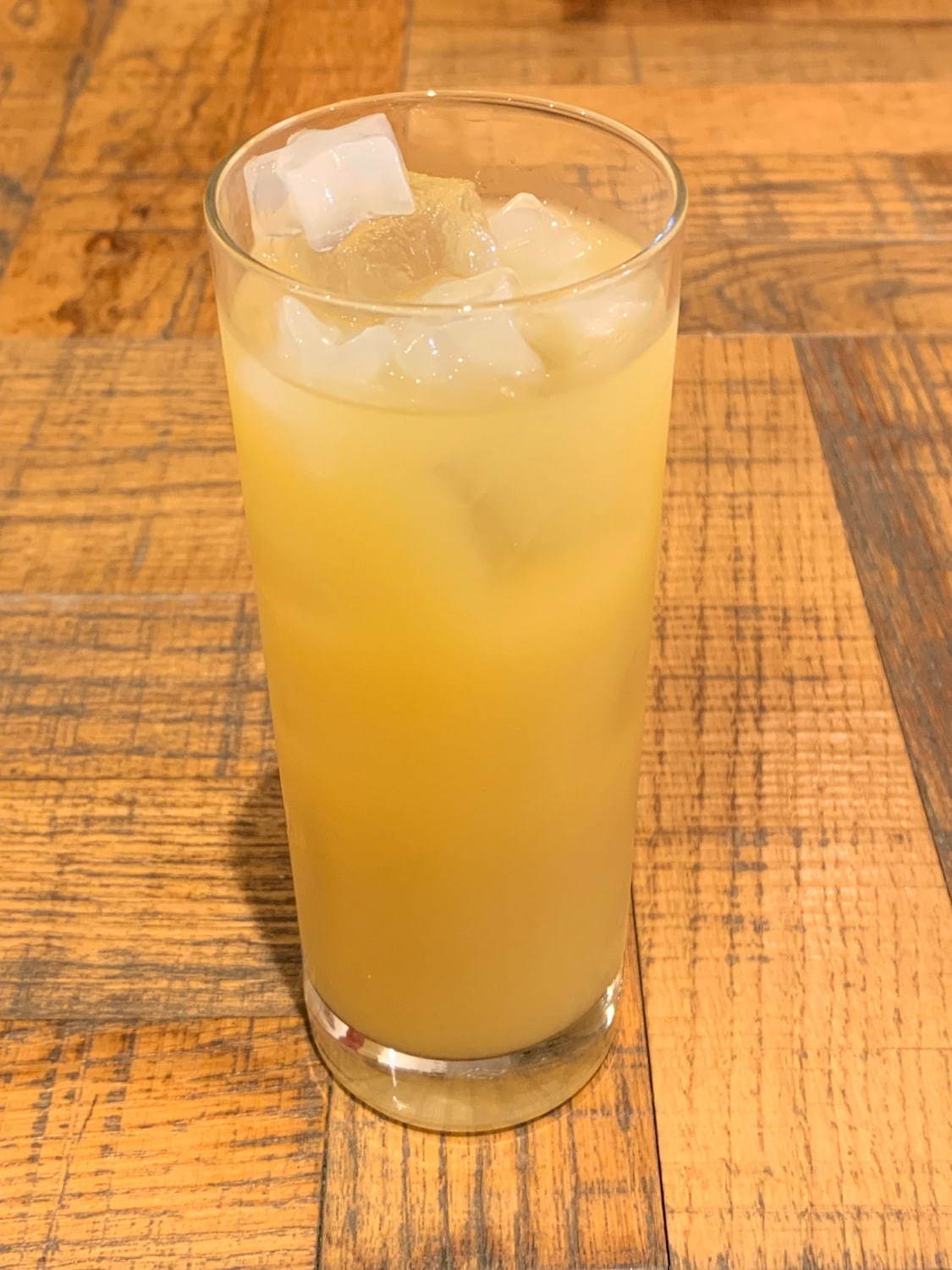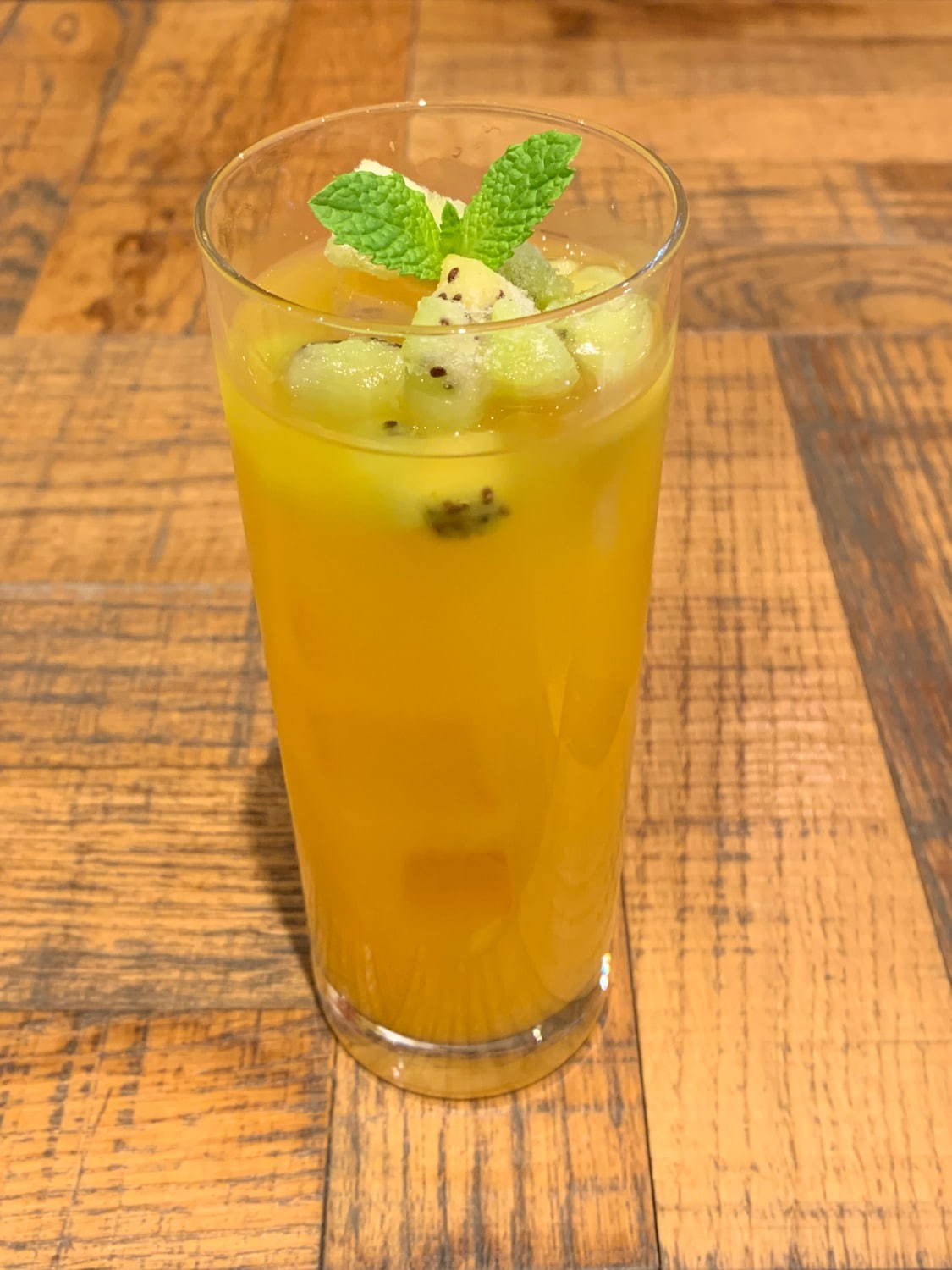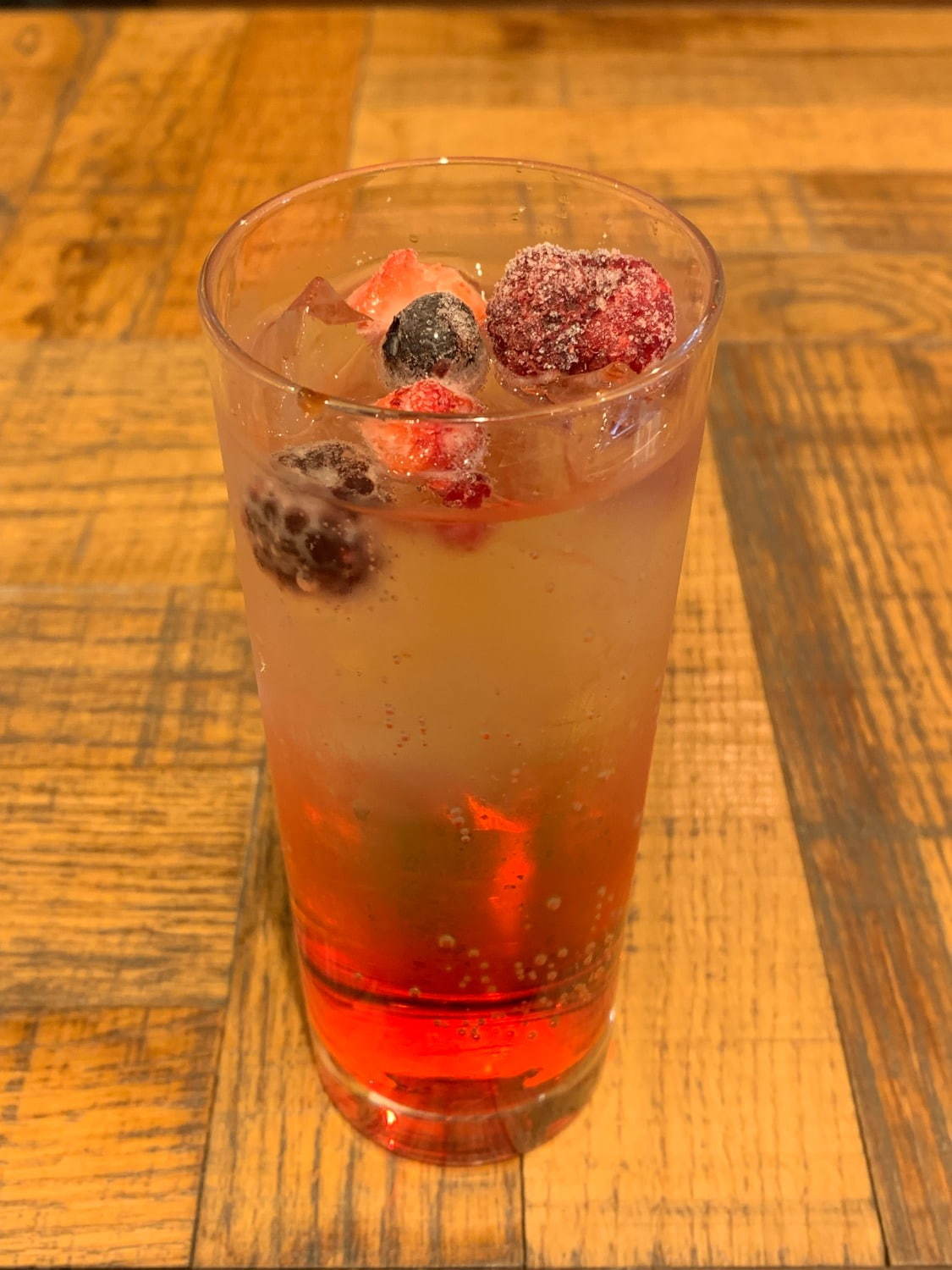 Taichi and Agumon Pineapple Juice- Manjo Juice and star shaped nata de coco.
Takeru and Patamon Mango Juice- Pineapple juice, kiwi pieces, and mint. (I suspect they mixed ups ome of the Taichi/Takeru stuff, will check later to see if they change anything.)
Koushiro and Tentomon Pomegranite Soda- Grenadine syrup, carbonated water, and mixed berries.
Jou and Gomamon Grape Calpis- Calpis, grape syrup, and an orance slice.
Additional drinks for the 2nd period, also all 700 yen.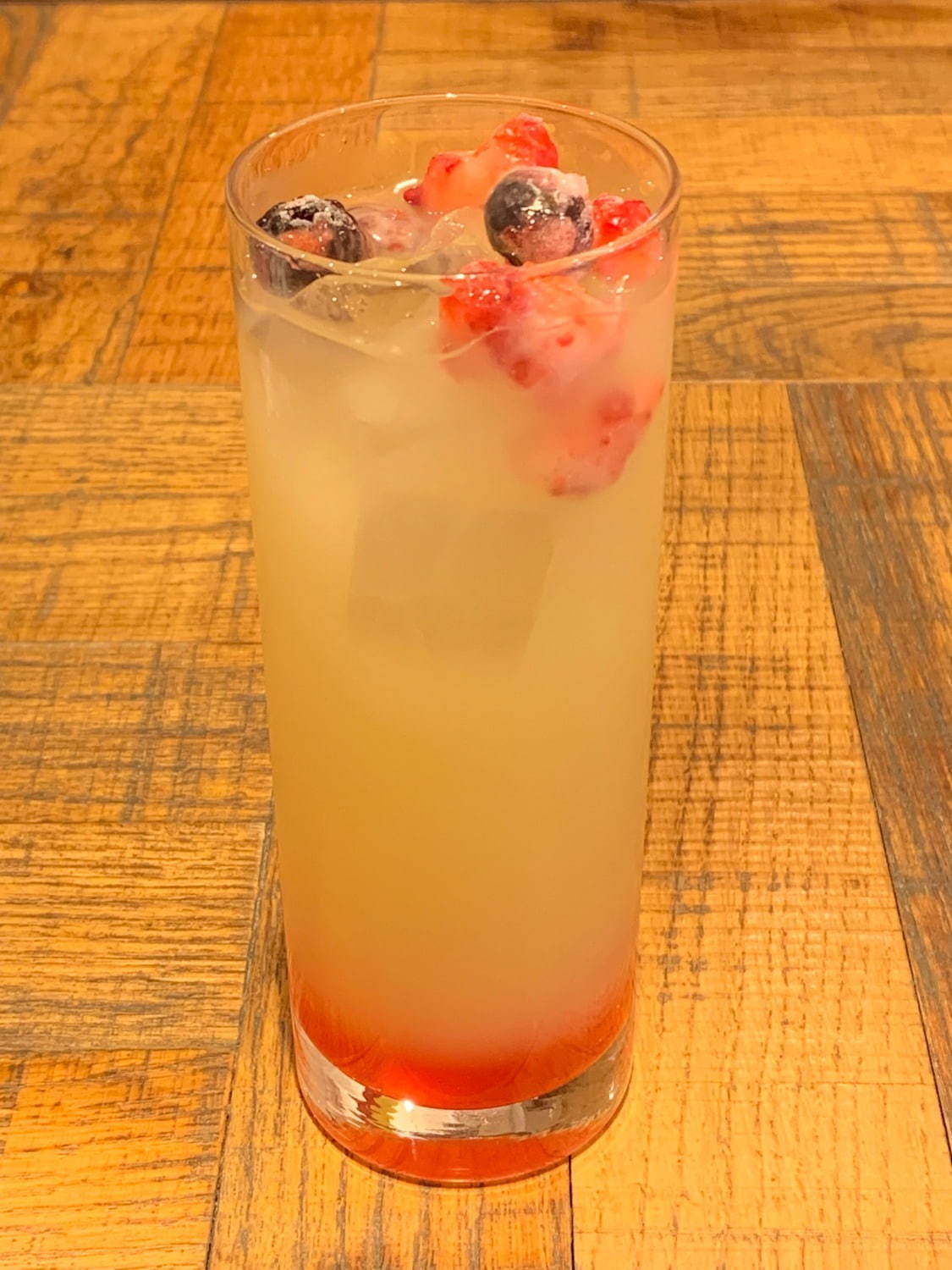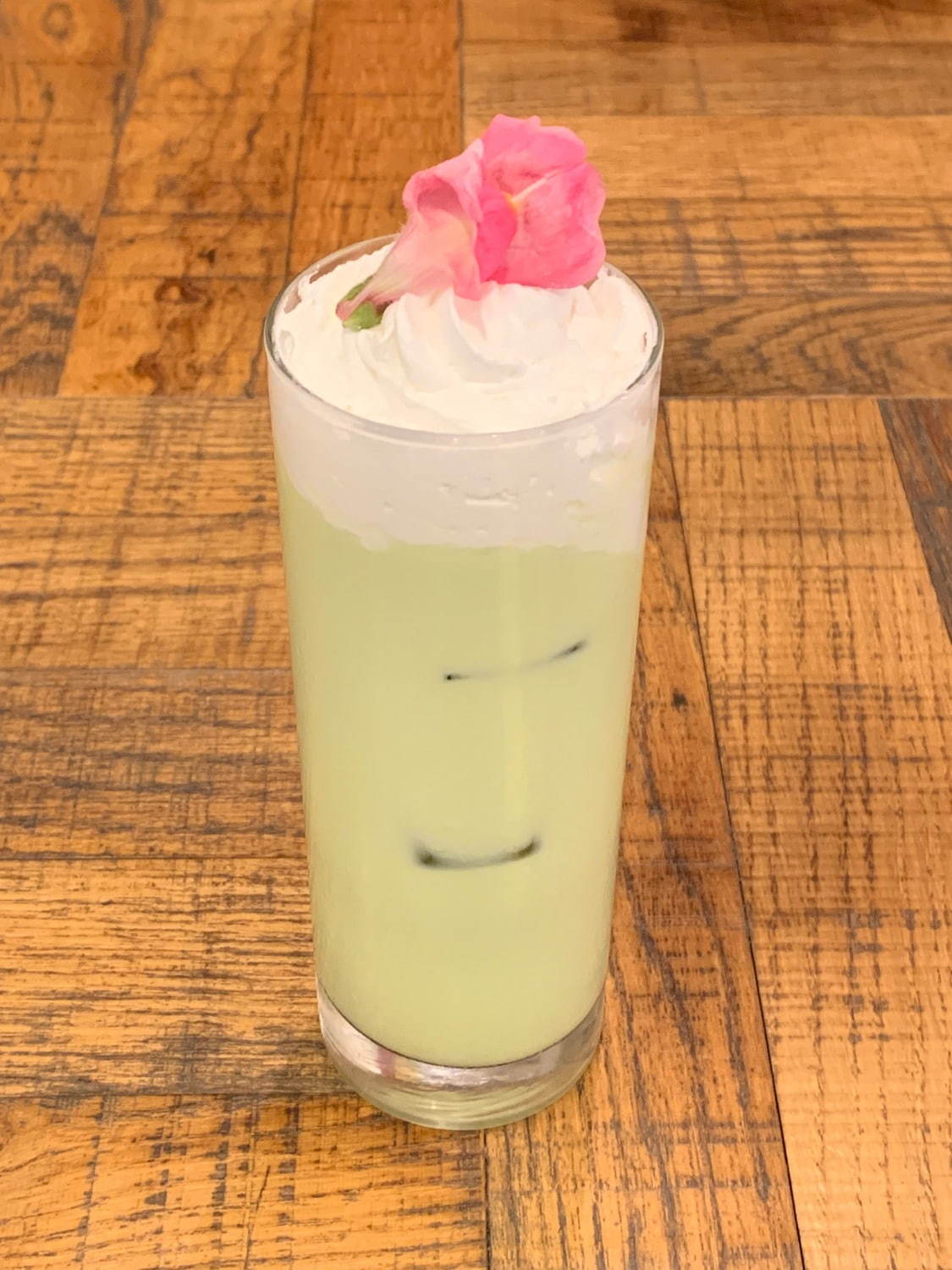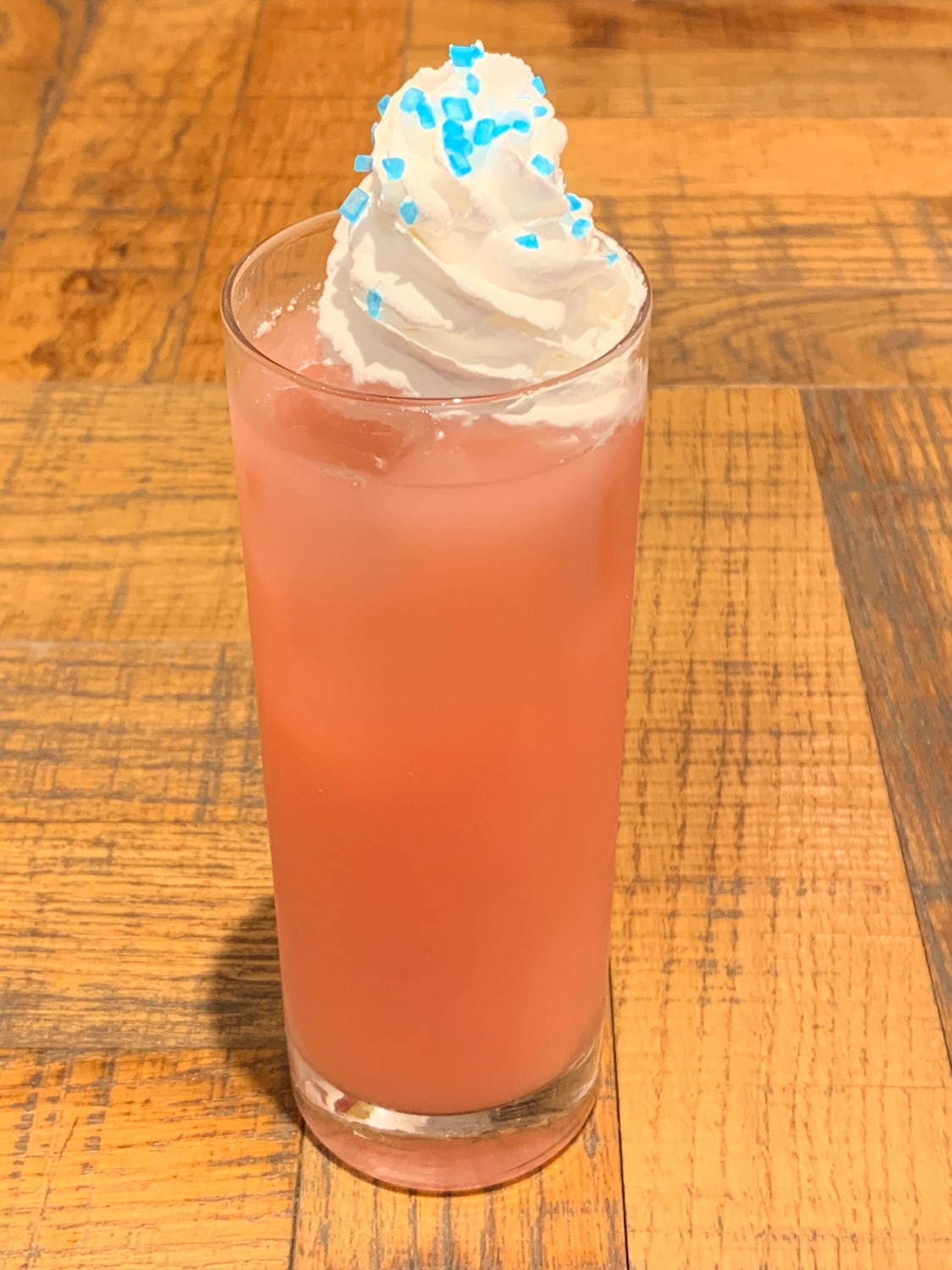 Yamato and Gabumon Blue Ramune- Blue curacao, cider, and a lemon slice.
Hikari and Tailmon Grapefruit Juice- Grapefruit juice, pink grapefruit syrup, and mixed berries.
Mimi and Palmon Matcha Milk- Matcha Syrup, milk, whipped cream, and an edible flower.
Sora and Piyomon Strawberry Calpis- Strawberry syrup, calpis, whipped cream, and colored sugar.
Before we get to products, bonus items for those going to the cafe...
Character postcards. You get one per visit based on the period you visit in.
Postcard for 3 piece menu set. If you order a food, a sweet, and a drink from the Digimon 20th menu you get a bonus postcard. The one you get is based on which period you visit in.
Time for the products!
Collaboration goods will be available July 13th at the Tower Records Cafe Omotesando. Tower Records Shinjuku will also have the products, along with
the Tower Records Online store
. In fact, the items are already available at the online store to pre-order!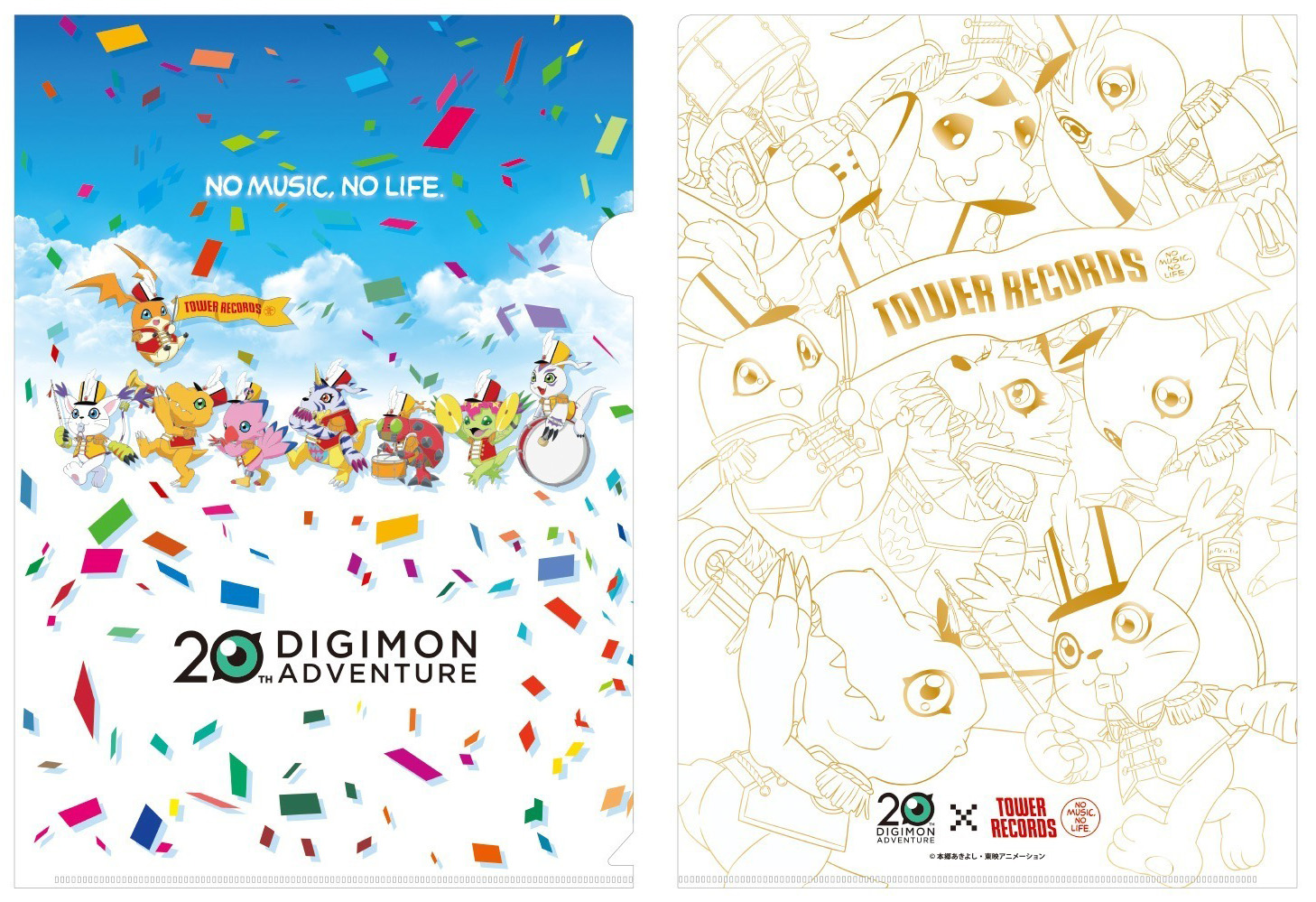 This clear file
features the new art, along with the slogan for Tower Records- No Music, No Life. It costs 400 yen.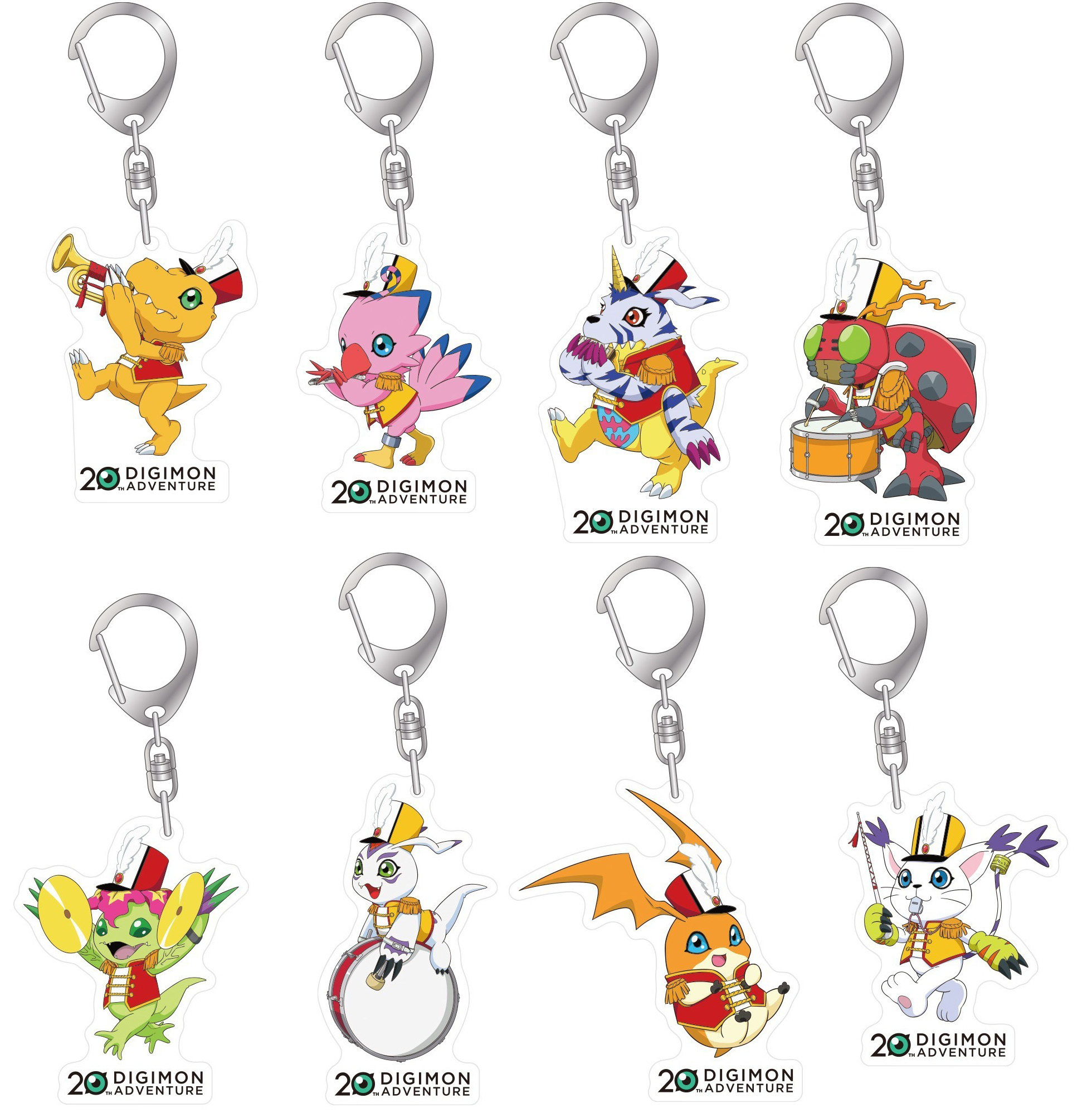 Acrylic keychains featuring the new art! These are 800 yen each.
Agumon
,
Piyomon
,
Gabumon
,
Tentomon
,
Palmon
,
Gomamon
,
Patamon
,
Tailmon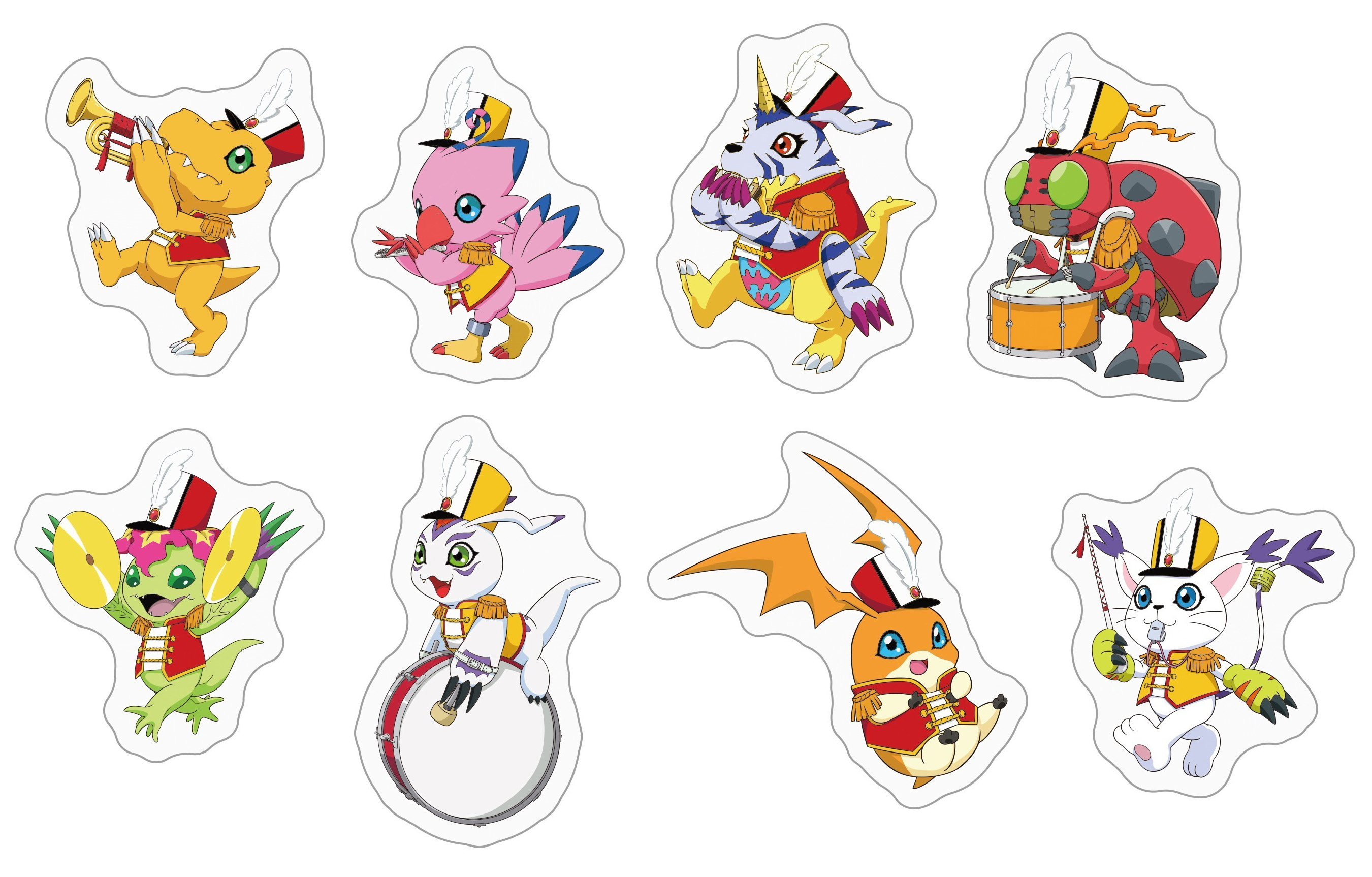 Pins! A lot of people like to collect pins, so I'm guessing these will be popular. These are 600 yen each.
Agumon
,
Piyomon
,
Gabumon
,
Tentomon
,
Palmon
,
Gomamon
,
Patamon
,
Tailmon
And the last item...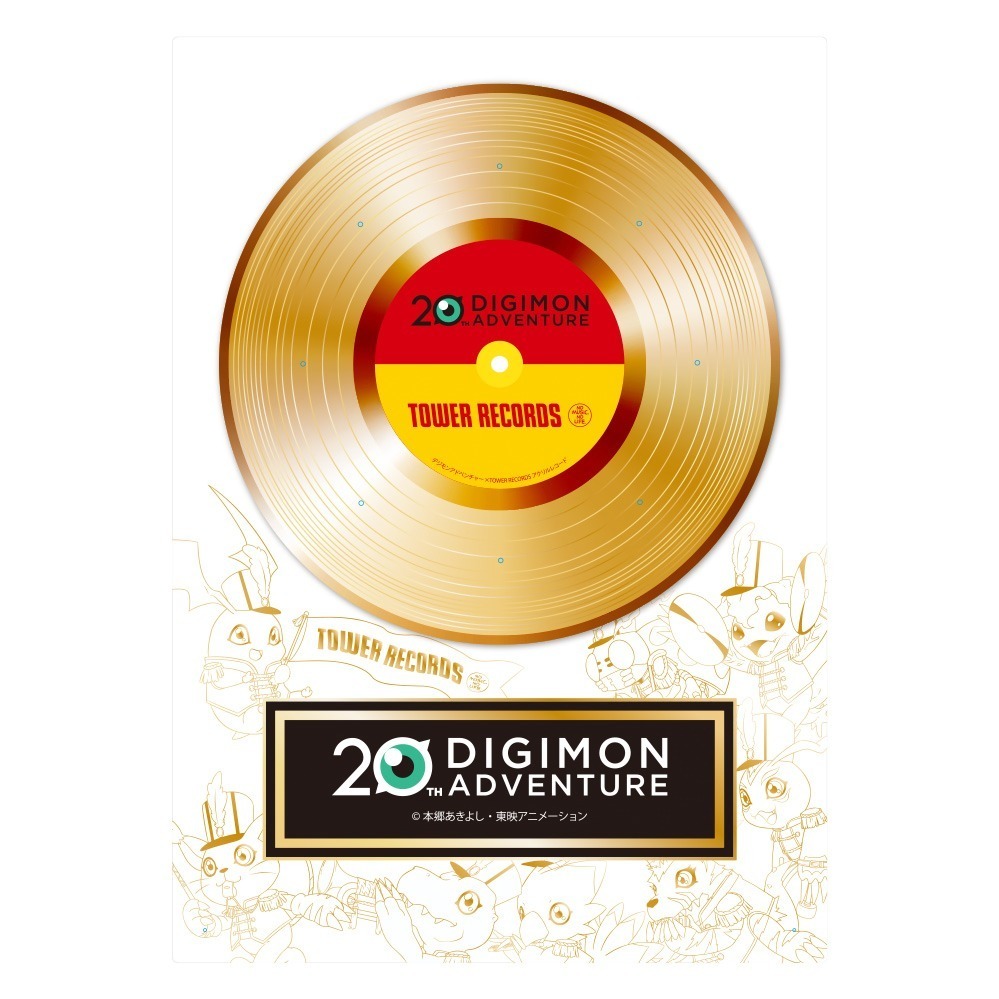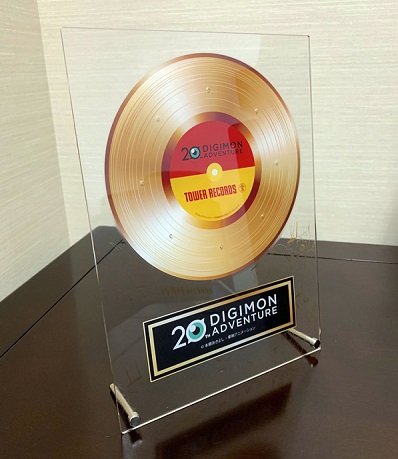 An acrylic replica of a gold record
featuring themeing based on the 20th Anniversary and Tower Records. the frame itself includes character lineart that is hard to see in the photo. The character pins can also click into it. It costs 4,500 yen. It measures roughly 8.2 x 11.7 inches.
Some nice looking stuff, and it'll be interesting to see if anything else pops up (it feels like very often the cafes hold stuff back to announce later.) A favorite of mine is how the drumsticks have been strapped to Tentomon.
Update- Replaced a good percentage of the images above with significantly better ones.
I 'think' Tower Records Japan ships overseas, but with specialty items you can't be sure until someone orders. Just in case, here are the standard intermediary instructions.
You'll want to contact an intermediary to get these items sent to you. WtW is not affiliated with any, but here are a selection of intermediaries that have worked well for various WtWers and their friends in the past:
From Japan
Rider Proxy
Nippon-Yasan
You'll want to provide your chosen intermediary with the link to the item. Just copy paste the link to the product pages for what you want and send them a message about it and they'll take care of it after they discuss pricing and their policies with you.