Show User Social Media
Hide User Social Media
Joined

Sep 8, 2006
Messages

15,796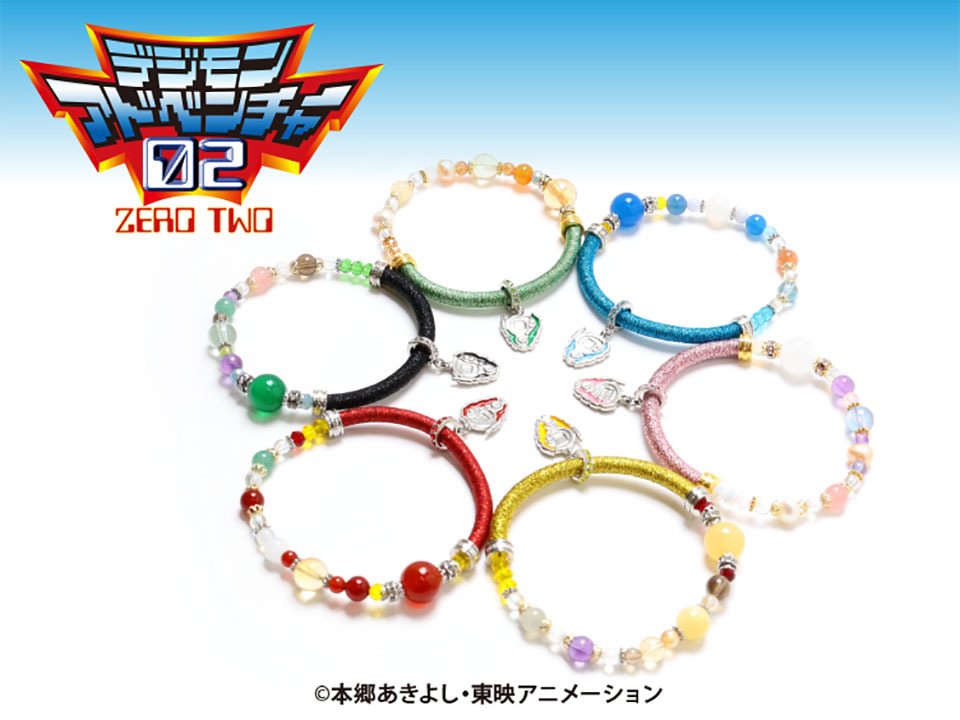 Anaguma and Anahita Stones have announced
(
2
) (
3
) Digimon Adventure 02 windcord/gem bracelets as another collaboration between them and Digimon.
The lineup is about what you would expect for 02...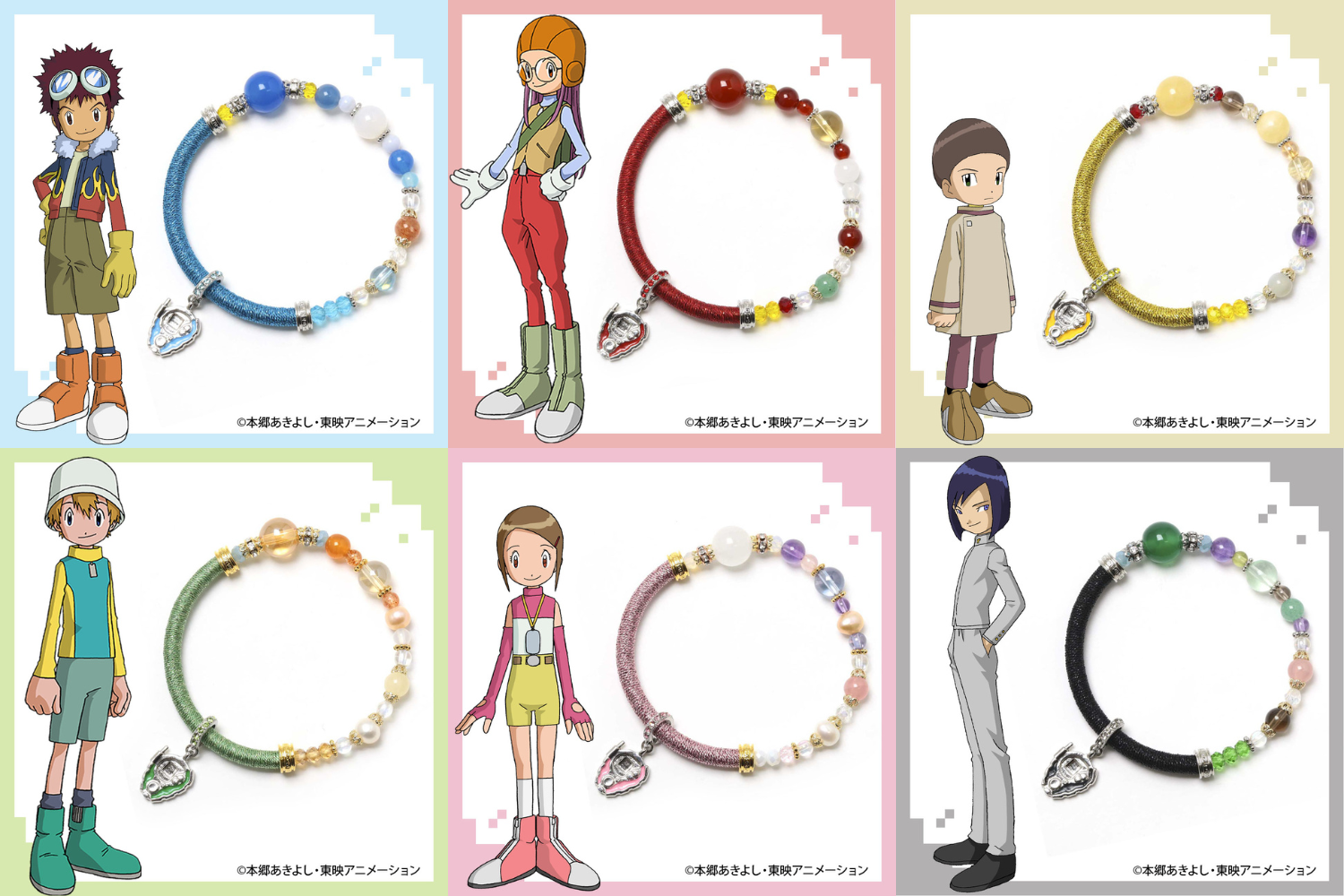 Each bracelet is based off one of the kid/Digimon pairs from 02.
The stones and elements chosen are each based on the characters, along with a few extra designed charms on each one, such as the D-3 and holy rings.
A few more detailed shots of each..
Plus a few closeup detail shots...
They have additional closeups of the various stones and materials. The various store links below have them.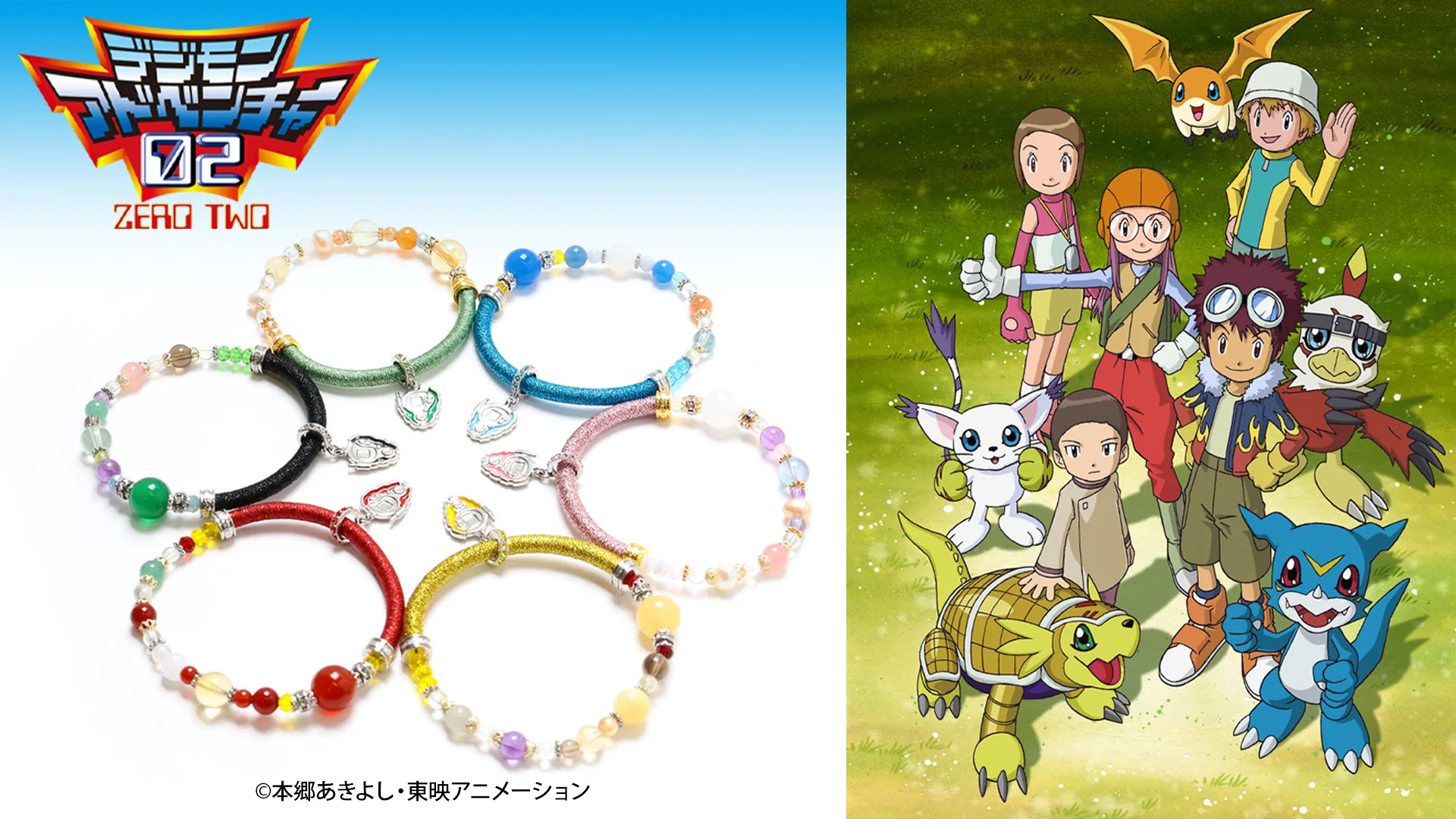 Each bracelet is 6,380 yen.
Pre-orders are open now (through October 2nd), and they will be out January 18th. Web orders in Japan will be shipped so they arrive on the 25th.
Pre-orders may close early if they hit certain numbers.
They will be sold in store at Anahita Stones, Karasa, and Tamayura Tokyo Solamachi, plus a few different online shops:
Anaguma
Daisuke
,
Miyako
,
Iori
,
Takeru
,
Hikari
,
Ken
Rakuten
Daisuke
,
Miyako
,
Iori
,
Takeru
,
Hikari
,
Ken
More details at
the Anaguma page for the product line
if you missed the link above.
With 02 getting more of a focus, it makes sense we're seeing a number of items that you'd expect when different parts of the brand are forward facing.
Looks like none of the sellers are shipping overseas though, so...
We've currently pared down the list of intermediaries we list due to some places closing and others becoming iffy in their communication, calling into question their reliability. If you have any stories, positive or negative, about any intermediaries, DM me with them so we can figure out who might be worth adding (or re-adding), since these aren't affiliate links or anything, simply suggested ways to make it easier for fans to nab stuff.
You'll want to contact an intermediary to get these items sent to you. WtW is not affiliated with any, but here are a selection of intermediaries that have worked well for various WtWers and their friends in the past:
From Japan
Rider Proxy
You'll want to provide your chosen intermediary with the link to the item. Just copy paste the link to the product pages for what you want and send them a message about it and they'll take care of it after they discuss pricing and their policies with you. The links embedded in the news article for the products are exactly what you'll need to send them.
Some of the intermediaries have a full storefront and may have the item listed, so you may want to check that first.