Show User Social Media
Hide User Social Media
Joined

Sep 8, 2006
Messages

15,594
Well, it's certainly news!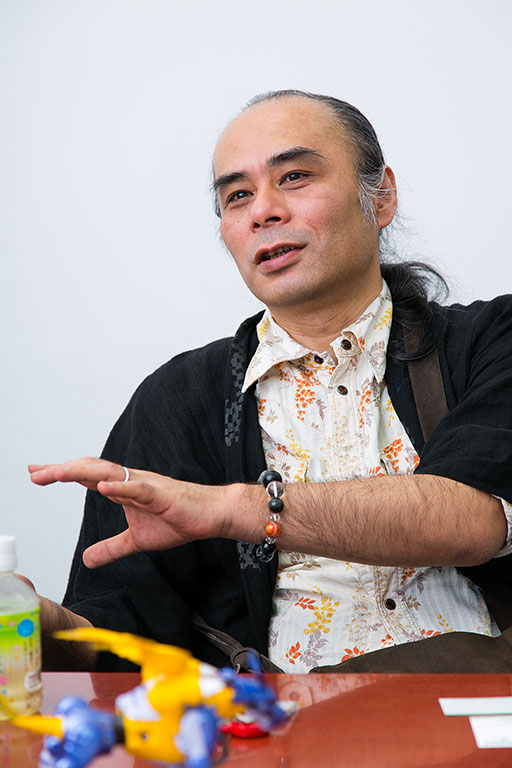 Hiroyuki Kakudou, director of Adventure, 02, and X-Evolution (among a number of other positions in various Digimon releases)
has announced on Twitter
that he has resigned from the new Digimon project.
This is interesting, of course, because we were unaware he was working on it.
He made a number of tweets, which
onkei
has translated for everyone. Translations of his tweets are in quote boxes, after each is my interpretation of what he's saying.
About the new Digimon project. I've been asked to work on it, as a successive piece, as the director of the screenplay and I've been working on it since last year. However when the producers side-approved a submitted plot which I thought was incompatible with what the TV series had already established, I declared my resignation. From what I've heard of progress reports, they've decided to keep going with it still, so I definitely resign.
In this tweet he discusses how he's been working on it since last year, but the producers approved a different plot, and that he doesn't agree with it as he feels it doesn't fit with what was established previously (whether he is referring to story, tone, etc. he doesn't make clear.) He comments on his resignation and that based on what he knows this specific idea is still being used.
The producers have already acknowledged my resignation.
With the producers accepting his resignation he's officially off working on it.
The series director isn't the one who made the original concept, and even if the TV series concepts remained, it's not as if they will be explicitly stated anyway.

The movies made so far were broadcast back in their time, but they were made without my involvement, and I'm sure there are many people who can enjoy them without being bothered by what's already been established.
This is slightly less clear, but appears to be saying that the director of the upcoming series (no statement if it's TV or films/ovas like tri.) didn't make the 'original concept' (which appears to be a nod to the new series being an Adventure continuation.) He points out that even if everything from prior series' were used, there isn't any specific reason they'd be mentioned regardless.
As long as there isn't a different development with the new project, I will no longer be involved in it nor tweet about it anymore. However, I will continue to help with requests that involve the music, games, and figures.
This is just him saying the obvious, he doesn't plan to comment on something he isn't involved in (this has come up in the past when people have asked him questions about how the movies and games he didn't work on tie into Adventure.) He plans to continue his involvement with other aspects of the franchise, as he has.
A number of interesting bits, and it'll be interesting to see what ends up being announced. Kakudou wasn't involved with tri., and he's previously discussed his plans for an Adventure and 02 sequel that involved Digimon fighting aliens. We are unaware if the story he was helping develop for the new project involved that or not.
Prior information about the new Digimon project can be found
here
.