Show User Social Media
Hide User Social Media
Joined

Sep 8, 2006
Messages

16,666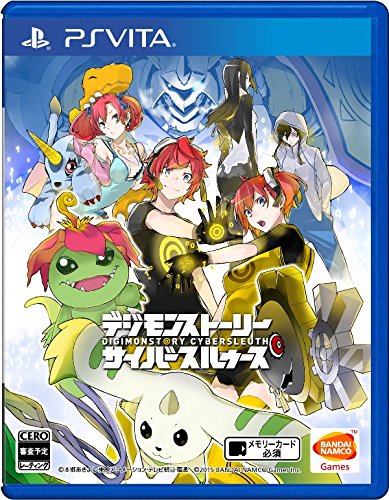 It's March 12th in Japan, so it's the 8th anniversary of Digimon Story: Cyber Sleuth!
Bits below have been used in prior anniversary articles
Cyber Sleuth brought back the Digimon Story game series, which had been on hiatus for a few years (likely after a few too many releases over a relatively small period.)
Various team members from the return to Digimon World with Re:Digitize also came along to the new Cyber Sleuth, including Producer Habu, who first worked on the franchise on early Story games and Suzuhito Yasuda doing character designs.
Cyber Sleuth most notably took elements from early Story games and streamlined them, adding much more visual flair and character to the story mode outside of battles themselves.
It's generally considered one of, if not the best, Digimon games.
The original version of the game was on Playstation Vita at 544p (the native resolution of the Vita) & wasn't able to hold a stable 30fps (in fact, the original CS tech sheet says it was 'up to' 30 fps.)
Later versions on PS4 upped that to 1080p at 60fps, with the PS4 Pro even getting 1660p.
The 'enhanced' version that came with Hacker's Memory has since made it's way around the world on Switch and PC (at 4k) and the game has become easy to get and play along with it's sidequel, which is included in the Complete Edition.
As for in game Digimon... the original Vita version had 240 Digimon. With the Complete Edition and it's additions (prior DLC, Digimon from Hacker's Memory, etc.) that ends up with 341 in the current versions of the game.
Our review and breakdown of the Switch and PC versions of
Cyber Sleuth Complete Edition can be found here
.
Digimon Story: Cyber Sleuth- Complete Edition for Switch is currently available to order on Amazon: (Affiliate link)
Digimon Story: Cyber Sleuth- Complete Edition (Nintendo Switch)
The digital Nintendo Switch version is available on
this page
and on your Nintendo Switch.
The PC version can be purchased
on Steam directly
.