Show User Social Media
Hide User Social Media
Joined

Sep 8, 2006
Messages

17,360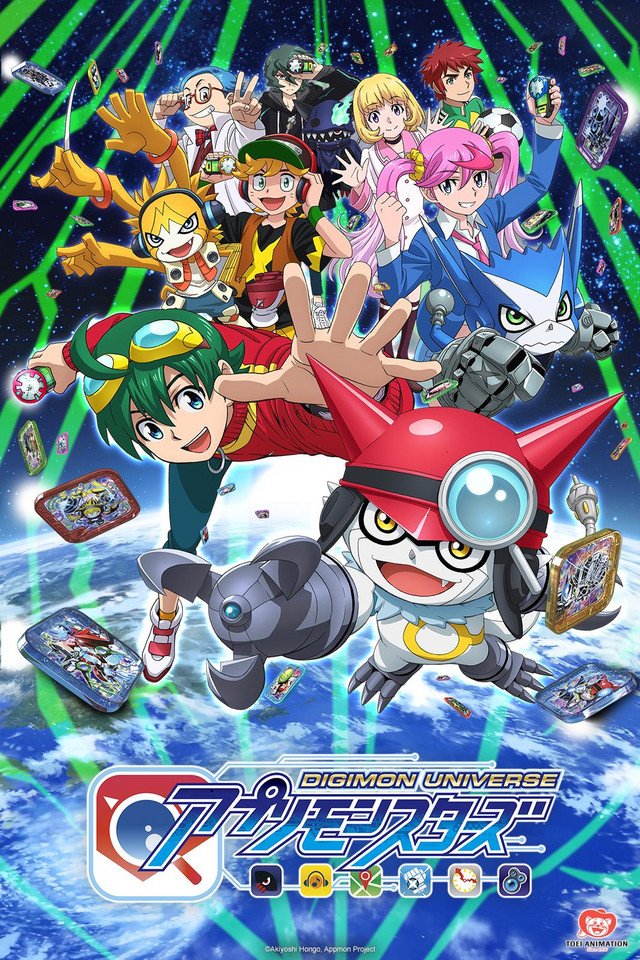 It's October 1st in Japan, so time for another anniversary! Digimon Universe: AppliMonsters began 6 years ago on October 1st, 2016.
(Various text below has been used in prior anniversary articles.)
Appmon premiered partway thru tri., which means it was the first time (and thus far only time) we had completely different pieces of Digimon animation running concurrently/ongoing. (Not to mention Appmon having 2 manga running during the run of the anime. In fact, Appmon Academy, the second Appmon manga, began the same day as the anime.)
Since tri. was bringing back older characters, Appmon went and did something new, which was not only start over entirely, but have the monsters be fresh, with only a handful of more direct appearances (a new version of Hackmon being a major character, and a late cameo from Agumon, among a handful of monsters with familiar appearances.)
Appmon more directly than most of Digimon had the idea of AI front and forward from beginning to end, along with a range of interesting characters that people quickly grew to like. It also did a pretty good job at making sure all the main characters got decent weighting for their own stories.
On top of that we got a selection of new music that fit in with the franchise well, while not always being what was expected.
After a decent wait,
Appmon finally began streaming officially
on Crunchyroll with subtitles a few years ago, although fans are still waiting on a disc release in the west (or Blu-rays... anywhere), even if a dub at this point seems unlikely.
The Appmon still make occasional cameos on the official Digimon Web Twitter. Digimon Partners has gotten in on the fun by having Appmon be the partner you can get via their partner poll, and a new small plushie of Offmon is coming soon. Fans look forward to when they might see them used a bit more. (One other place to spot them, if you eyeball social media, one of the FujiTV Shops often posts Digimon material in the store in social media, and they've taken to hiding a Dokamon plush in photos on occasion.)
From Digimon Web last year, 5th anniversary art!
We went over all 4 Appmon DVD-Boxes as they came out, and our breakdowns can be found:
Box 1 Breakdown
Box 2 Breakdown
Box 3 Breakdown
Box 4 Breakdown
All 4 DVD-Boxes for Digimon Universe: AppliMonsters are still available to order. (Affiliate links.)
Digimon Universe: AppliMonsters DVD Box 1
Digimon Universe: AppliMonsters DVD Box 2
Digimon Universe: AppliMonsters DVD Box 3
Digimon Universe: AppliMonsters DVD Box 4