Show User Social Media
Hide User Social Media
Joined

Sep 8, 2006
Messages

16,660
5th Series of Digimon Acrylic Cards & New 0801 Shirt Available in July & DigiFes
A few new items in a few different series we've seen before...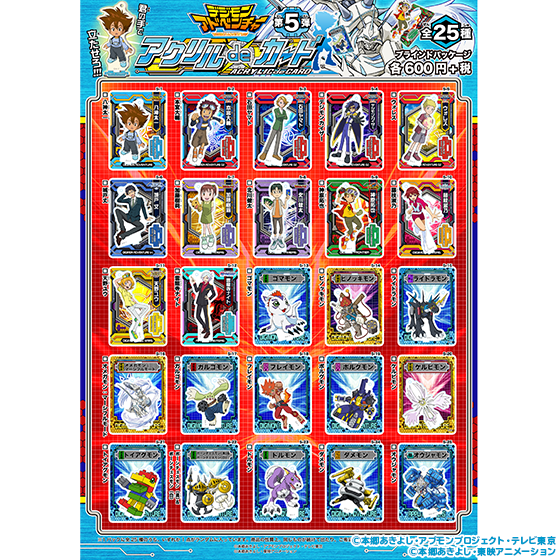 The Toei Store has put up a few listings that gives us previews of some upcoming Digimon products. Both are expected to come out on July 31st. These items also appear to be scheduled to be released first (and a bit early)
at DigiFes 2019
.
The Toei Store blocks viewing outside of Japan, so don't be surprised if the product links don't work.
First up,
a 5th set of acrylic cards
! The first 4 sets were quite popular, and these will likely be heavy imports, especially since the tradition of a wide selection of characters continues.
The 5th series of acrylic cards (like the previous sets) can stay as cards or have pieces pop off and combine into an acrylic stand.
The 25 characters for the set are: Taichi (movie 1), Daisuke (02), Yamato (02), Digimon Emperor (02), Wallace (02), Jou (tri.), Juri (Tamers), Kenta (Tamers), Takuya (Frontier), Yoshino (Savers), Yuu (Hunters), Knight (Appmon) Gomamon, Puppetmon, Lighdramon, Omegamon Merciful Mode, Galgomon, Flamon, Bolgmon, Cheribumon (Virtue), ToyAgumon, PawnChessmon (Black and White), Dorumon, Damemon, and Oujamon.
A case of 25 should run 16,200 yen after tax.
And we also get
a new 0801 shirt
!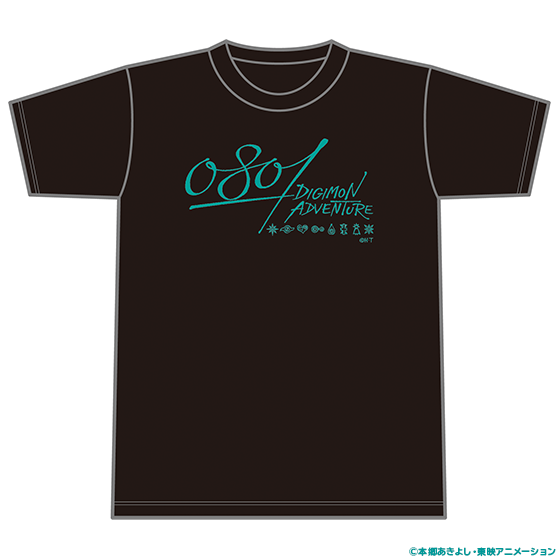 This time we get a big swooping 0801 logo with Digimon Adventure written next to it, along with the crests right underneath.
The only size announced for now is Large. The shirt will be 2,700 yen.
We'll update with more information, better photos, and easier pre-orders once available elsewhere.
If you want to nab pre-orders from the Toei Store though...
You'll want to contact an intermediary to get these items sent to you. WtW is not affiliated with any, but here are a selection of intermediaries that have worked well for various WtWers and their friends in the past:
From Japan
Rider Proxy
Nippon-Yasan
You'll want to provide your chosen intermediary with the link to the item. Just copy paste the link to the product pages for what you want and send them a message about it and they'll take care of it after they discuss pricing and their policies with you.