Show User Social Media
Hide User Social Media
Joined

Sep 8, 2006
Messages

16,663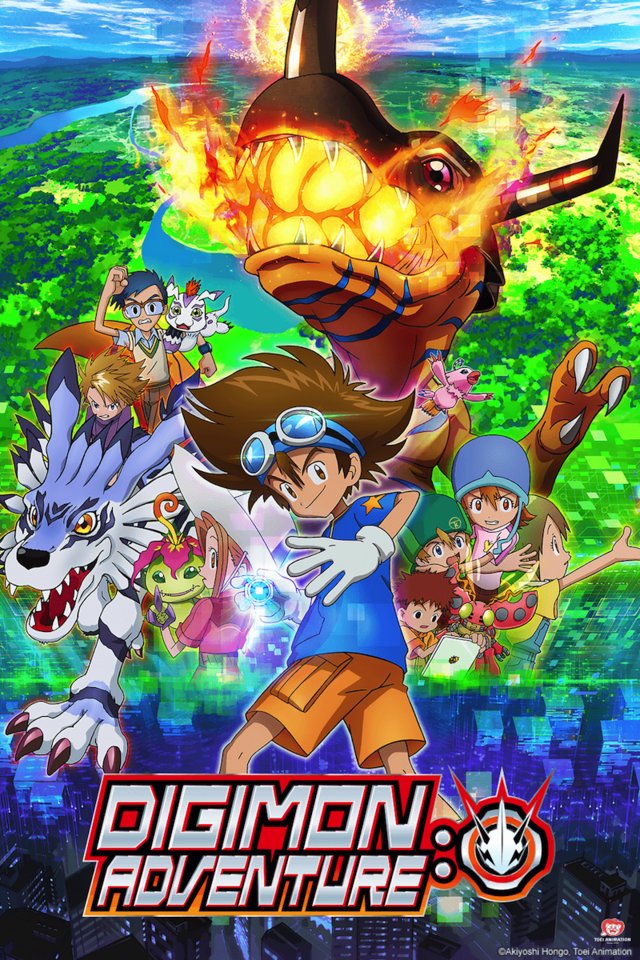 It's April 5th in Japan, so another anniversary, this one more recent! Digimon Adventure: began on April 5th, 2020.
(Various bits below have been used in the past.)
Digimon Adventure: was a bit of a wildcard. It's the first time we've gotten a reboot/start-over for Digimon going back to old characters in that manner, and it was announced in the midst of the leadup to Kizuna, the newest story about the kids from the original version of Adventure.
Adventure: even kind of came quick and fast, at least to us, as it was on air just a few months after we found out about it (minus a hiatus period due to coronavirus that Toei did for most of the shows it currently had on air.) That quick and fast styling has always been sort of written in the DNA of the show, with the first episode introducing Taichi, Koushiro, Koromon, and having Koromon evolve to Agumon and Greymon in short order. And then revealing the next episode was called War Game, and was a mock remake of the 2nd Digimon movie. And the show largely kept up running quick and fast.
The show still pulled out the occasional twist surprising people while running full speed.
Generally, Adventure: has had, probably, the best animation we've seen in TV based Digimon, with it's strongest episodes being amazingly good, and even it's lower episodes being animated relatively competently. The show has also continued a general theme of strong music in Digimon, with various high points being the score by Toshihiko Sahashi, the opening and various inserts by Takayoshi Tanimoto, who has shown up in Digimon a few different times over 20 years, and (thus far) four end themes from newer musical acts, all seemingly taking inspiration from the original show for their music. And the surprise of new versions of one of the most popular songs near the end got a lot of energy.
With quality often up and down, it was stiill the bearer of one of the strongest years the franchise has had with untold numbers of products, v-pets, a big card game, etc., and it lead into much more, including the first time a new anime, Ghost Game, began once it ended, since 20+ years ago. To say nothing of people still waiting for the remixes of Break the Chain to get a formal release, and the oddity that new products have still come out in Japan recently (in a few cases, side by side with legacy Adventure products.)
And with a dub announced and coming soon, Digimon Adventure: will be hanging around for a decent bit it appears.
Digimon Adventure: Blu-ray and DVD boxes are out, plus numerous CDs featuring music from the show: (CDJapan links are affiliate links)
Digimon Adventure: Blu-ray Box 1
Digimon Adventure: DVD Box 1
Digimon Adventure: Blu-ray Box 2
Digimon Adventure: DVD Box 2
Digimon Adventure: Blu-ray Box 3
Digimon Adventure: DVD Box 3
Digimon Adventure: Blu-ray Box 4
Digimon Adventure: DVD Box 4
Digimon Adventure: Blu-ray Box 5
Digimon Adventure: DVD Box 5
Digimon Adventure: Original Soundtrack 1
(BGM from the first part of the show, plus TV size of the opening and end theme 1.)
Unidentified Airship by Takayoshi Tanimoto
(Opening Theme Single, plus the first 2 inserts)
Aiha Headphone Kara by Chiai Fujikawa (Normal version
, includes end theme 1, Regrets Bring Fruit )
Aiha Headphone Kara by Chiai Fujikawa (Limited version
, includes end theme 1, Regrets Bring Fruit )
Q? by Reol
(digital single info for end theme 2)
Mind Game by Maica_n
(digital single info for end theme 3, plus pre-order details for album)
Overseas Highway by Wolpis Carter
(digital single info for end theme 4)
Break the Chain (digital single info for insert 3)
Digimon Adventure: Original Soundtrack 2
(BGM from the second part of the show, plus TV size of Break the Chain, and end themes 2, 3, and 4.)
Dreamers by Ateez
(release info for end theme 5)