Show User Social Media
Hide User Social Media
Joined

Sep 8, 2006
Messages

16,628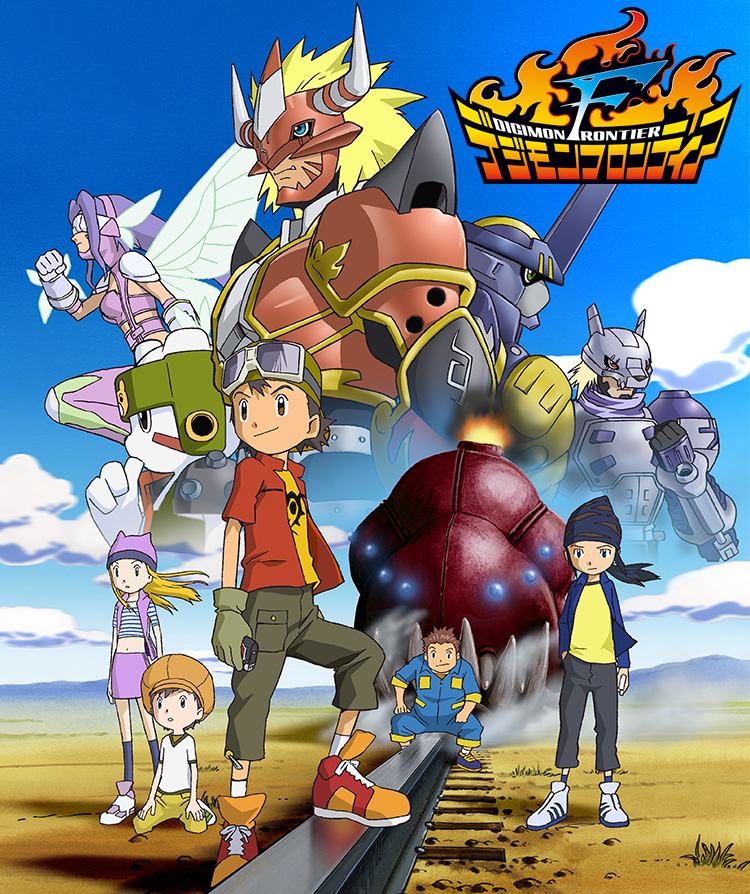 Time for another anniversary! It's April 7th in Japan, so Digimon Frontier began 20 years ago on April 7th, 2002!
(Various text below has been used in prior anniversary articles.)
Frontier was a show that both tried to go back to the anime roots of something akin to Adventure, but also trying numerous new things, including not having Digimon partners.
The show went back to the lost/trapped in the digital world adventure, and 5 kids were joined by 2 Digimon for most of the series (with other characters joining later.) Frontier did a lot of interesting things, but it's always been questioned how 'well' they did them, with a sticking point for many people being that the majority of the cast never seemed to have much, if anything to do, but the show overall is still a pretty amusing watch.
Frontier was the end of the original run of the anime, but it did proudly make it thru it's product line (with some impressive releases near the end) and not burn the franchise out. Various Digimon products not only continued to come out after Frontier ended, but Frontier itself was popular enough that after it's ending, there were attempts in both the US and China to do continuations of Frontier (a cancelled manhua in China, and a new toyline in the US that would have story content.) The 2004/2005 'no affiliated show' toyline in the US used a modified version of Bandai's Digimon Frontier toyline logo and had a number of Frontier products in it.
It feels like in recent years Frontier has had more fans. During it's original run it wasn't quite as easy to watch in the US, as part of Disney's One Too block after the end of Fox Kids, and it never even aired in the UK (they only got DVDs a few years ago.)
Frontier has been caught in the position in recent years of having relatively very little, likely because with interest being elsewhere it simply hasn't made sense to do much in the way of dedicated products. Frontier characters showed up in various 20th Anniversary brand products, recent V-Pets, and even appeared in recent games, but fans continue to hope for a fancy figure, updated D-Scanner, or something else. The Frontier Blu-ray box a few years ago, which included a new audio drama, was a big item.
Now that it's the 20th anniversary, it looks like it is finally going to be the year for Frontier fans to nab some good stuff though. Even though the 20th anniversary is just starting there are already
pre-orders for 6 Dim Cards
,
pop-up shop products later this week
, and
plenty more coming
!
Plus we already have 20th anniversary artwork!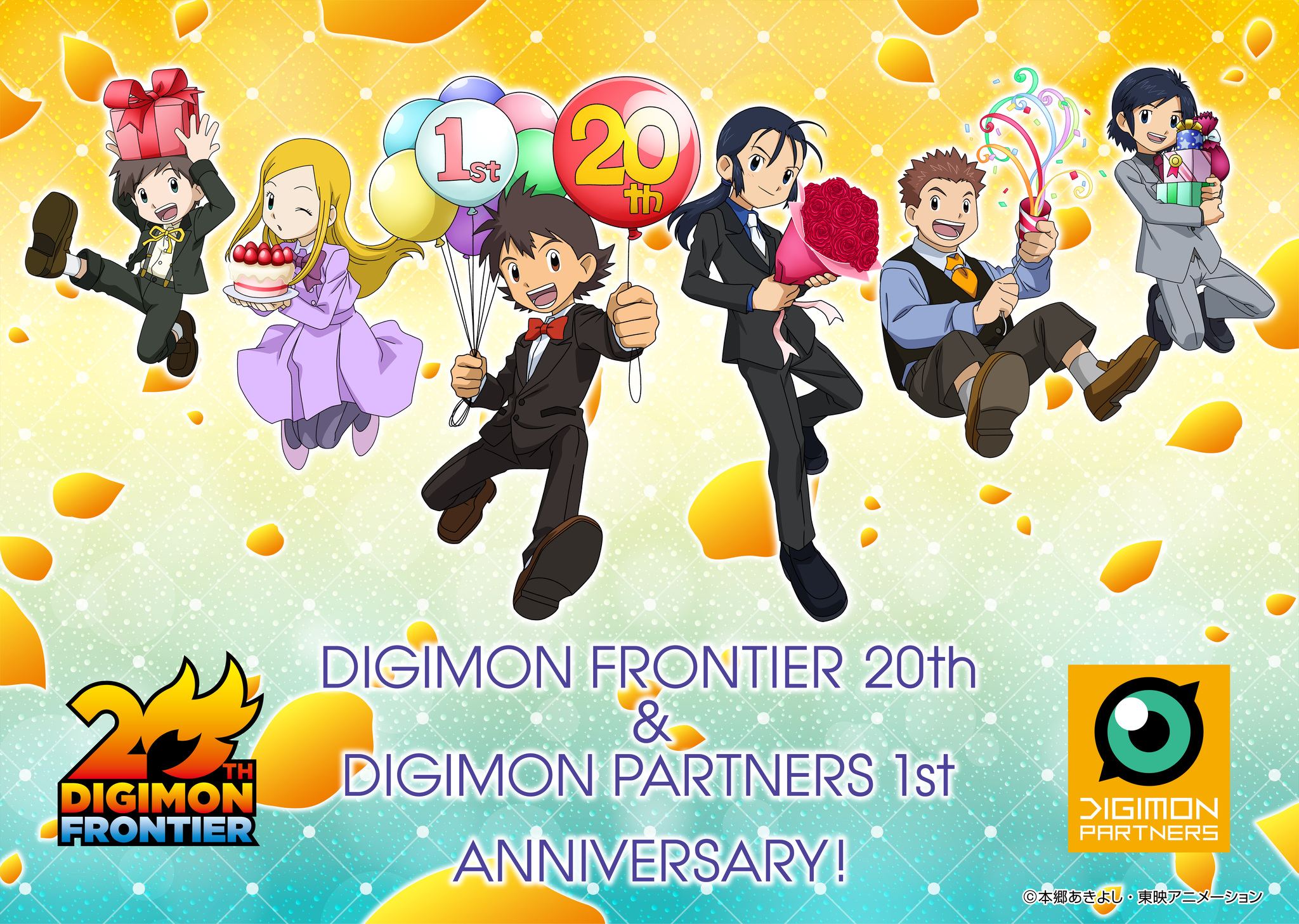 A bit of a fun time for Frontier fans to share their thoughts on the show.
The Digimon Frontier Blu-ray box is still available to order: (Affiliate link)
Digimon Frontier Blu-ray Box
We did a full breakdown of the Digimon Frontier Blu-ray box
, along with the new audio drama translated, like we do for many media releases, including the
Tamers Blu-ray Box
. If you are able to,
donating
or joining our
Patreon
can be a big help.
We also did
a breakdown of the Digimon the Movies box
a few years ago. This contains the Frontier movie.
The Movies Box got split apart into singles a few years ago, and everything is still available, including the full box: (Affiliate link)
Digimon the Movies Blu-ray Box
Digimon Adventure Movies Blu-ray
Digimon Adventure 02 Movies Blu-ray
Digimon Tamers Movies Blu-ray
Digimon Frontier & Digimon Savers Movies Blu-ray
Update-
New social media art from Digimon Web
to celebrate!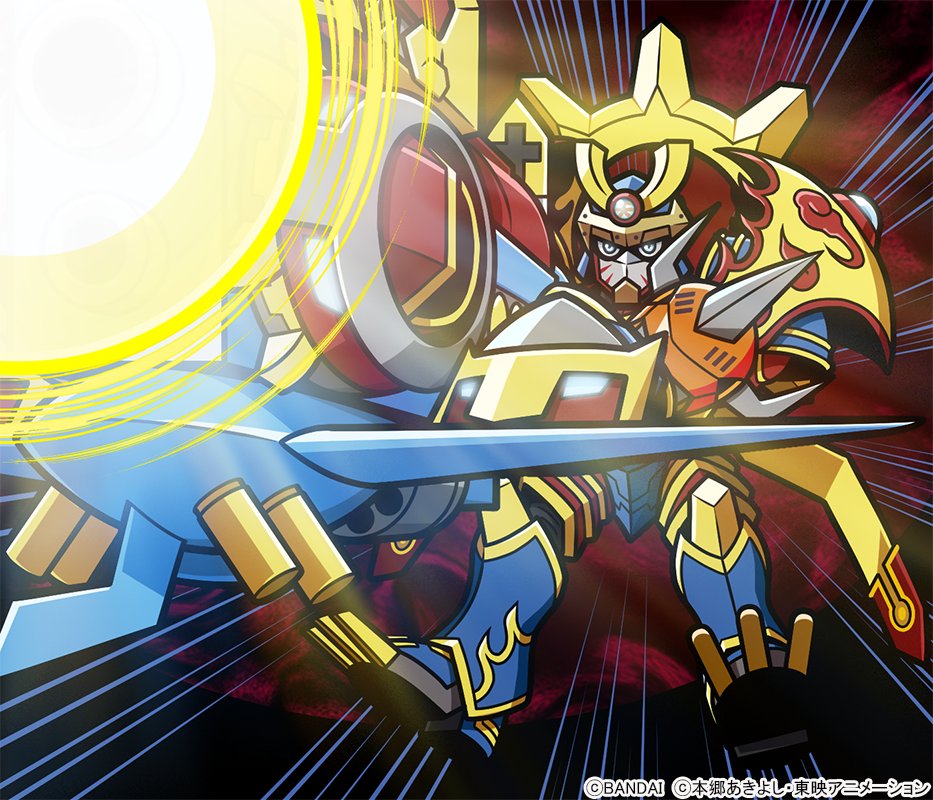 The attached message:
Today is the 20th anniversary of Digimon Frontier

️

The 4th Digimon anime began airing on April 7th, 2002

LB Pop-Up Theater shop will be open starting the 9th, Dim Cards for the Vital Bracelet are available to pre-order, & the Toei Anime Museum Channel will show an episode every week for a limited time, & more much

.

Now the legend evolves
Last edited: