Show User Social Media
Hide User Social Media
Joined

Sep 8, 2006
Messages

15,592
Well, that's that then...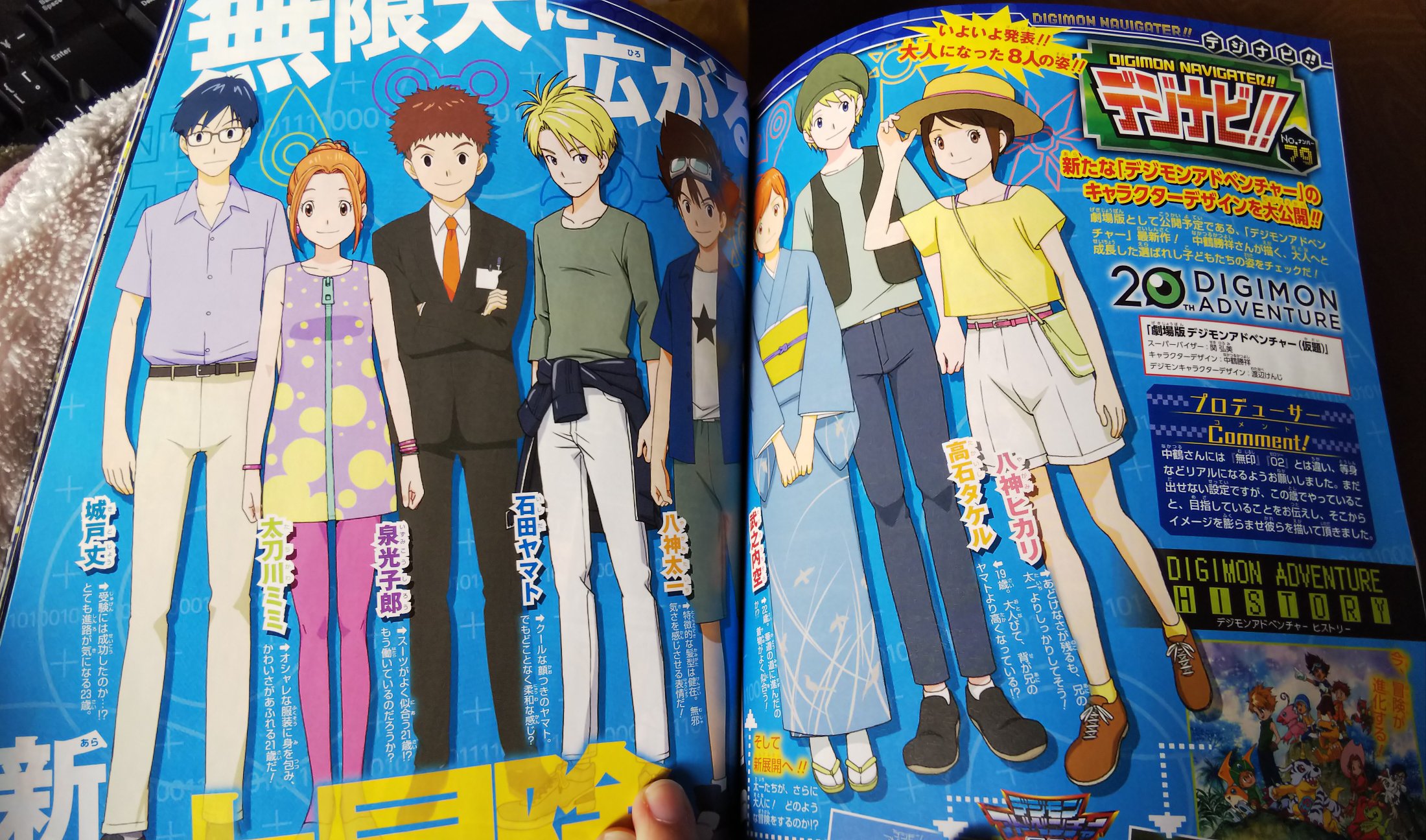 The
look we got earlier
is definitely real! And now we have all 8 characters!
The new designs are all done by Katsuyoshi Nakatsuru, the character designer from the original Digimon Adventure anime.
A few things to notice one by one...
Jou- His hair's blue again!
Mimi- She looks very Mimi!
Koushiro- Looks professional.
Yamato- An interesting casual look.
Taichi- Touched up heavily from early art, including more classic style goggles.
Sora- The kimono brings to mind her story up until now.
Takeru- NEW HAT!
Hikari- An interesting and stylish casual look? And a hat!
There's also a decent chunk of text, which we hope to have a translation for soon.
And hopefully better quality images soon!
Thanks to
akatuki
for the image.
Feel free to continue conversations from
the prior thread
here.
Update- Better images thanks to
Ayushi
who took a small stack of photos of the magazine and sent them over without shrinking them so I could do so minimal cleaning up of the photos she took.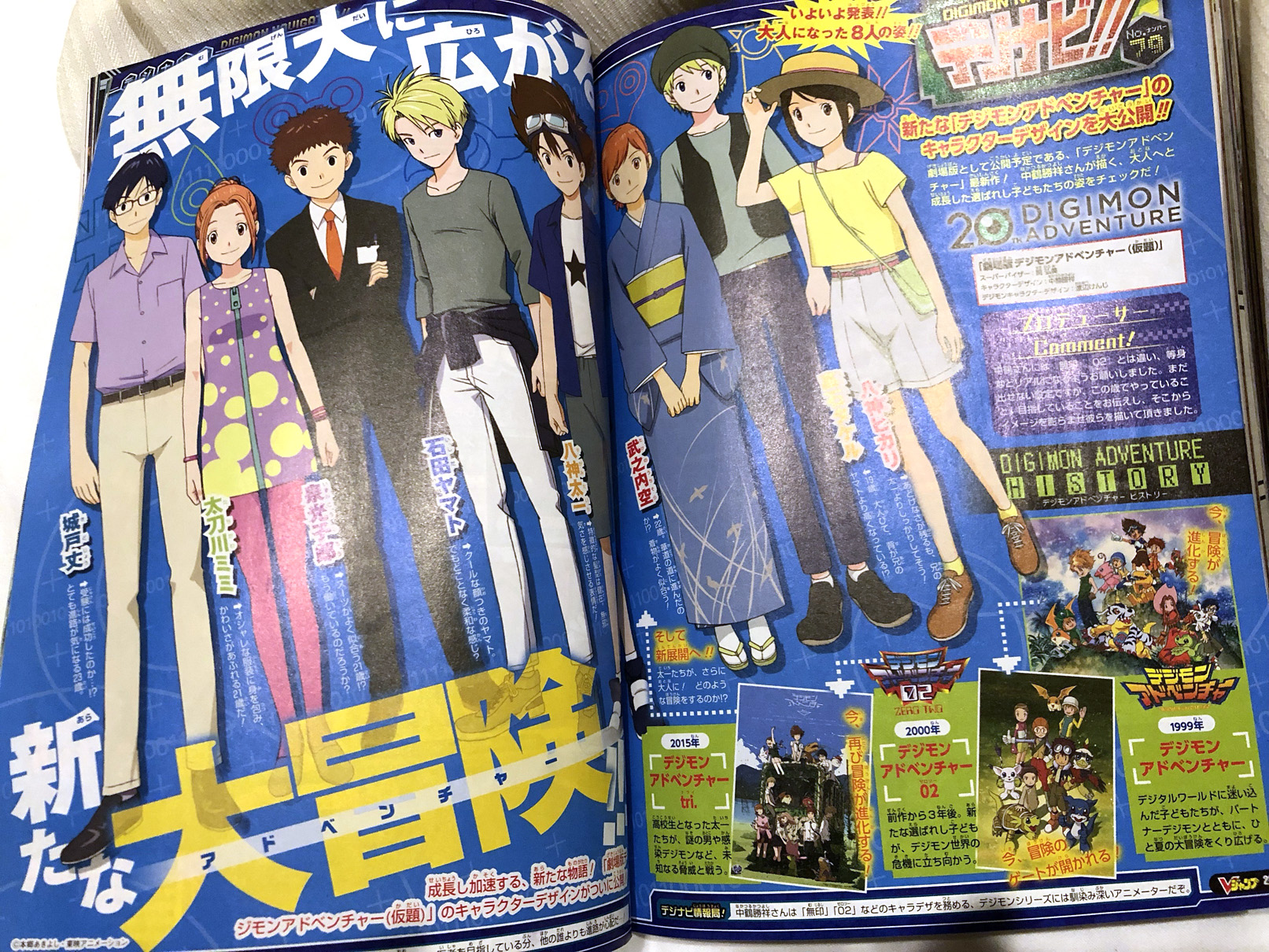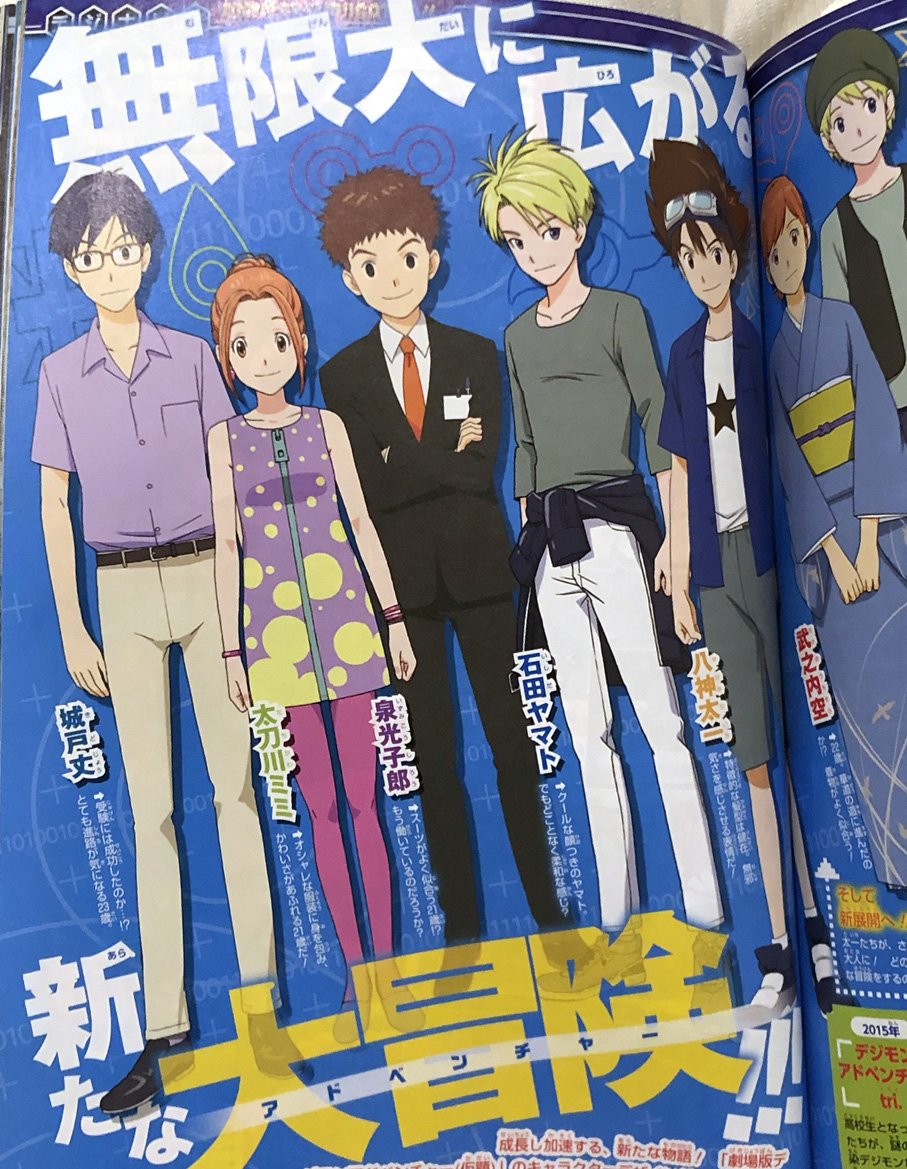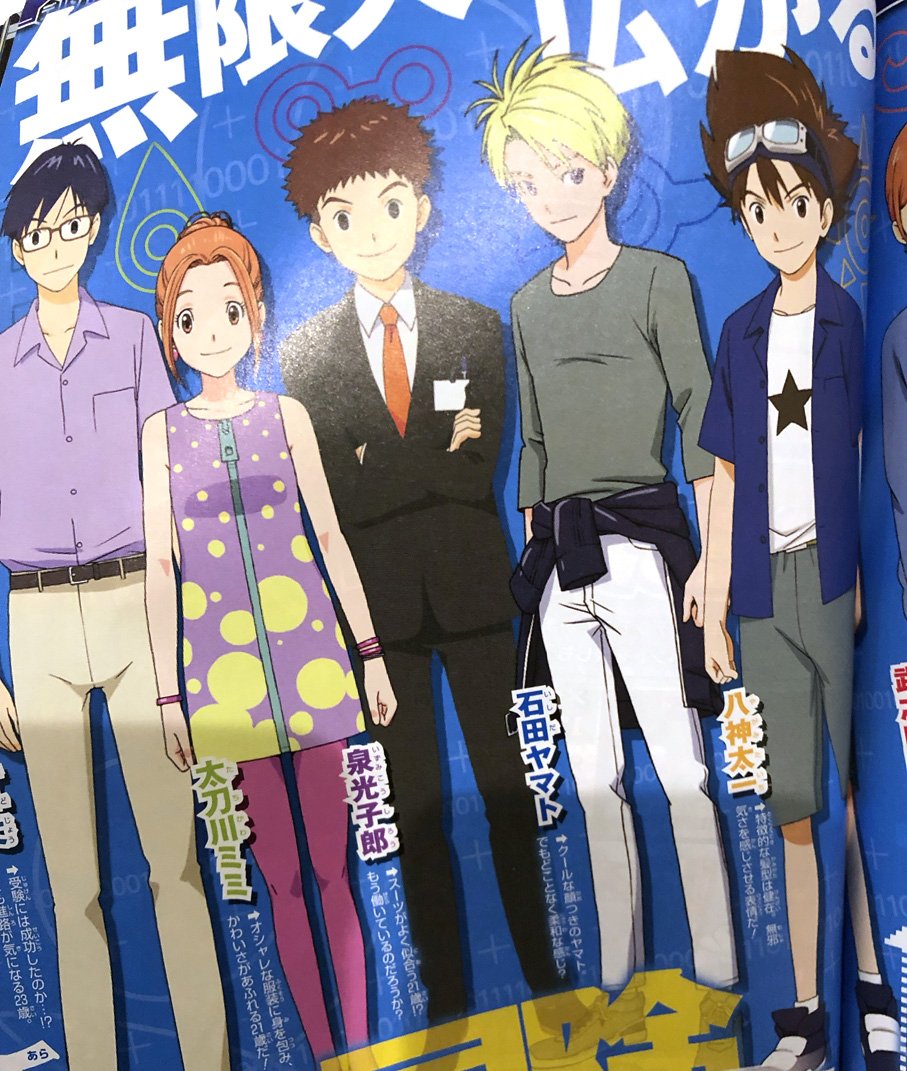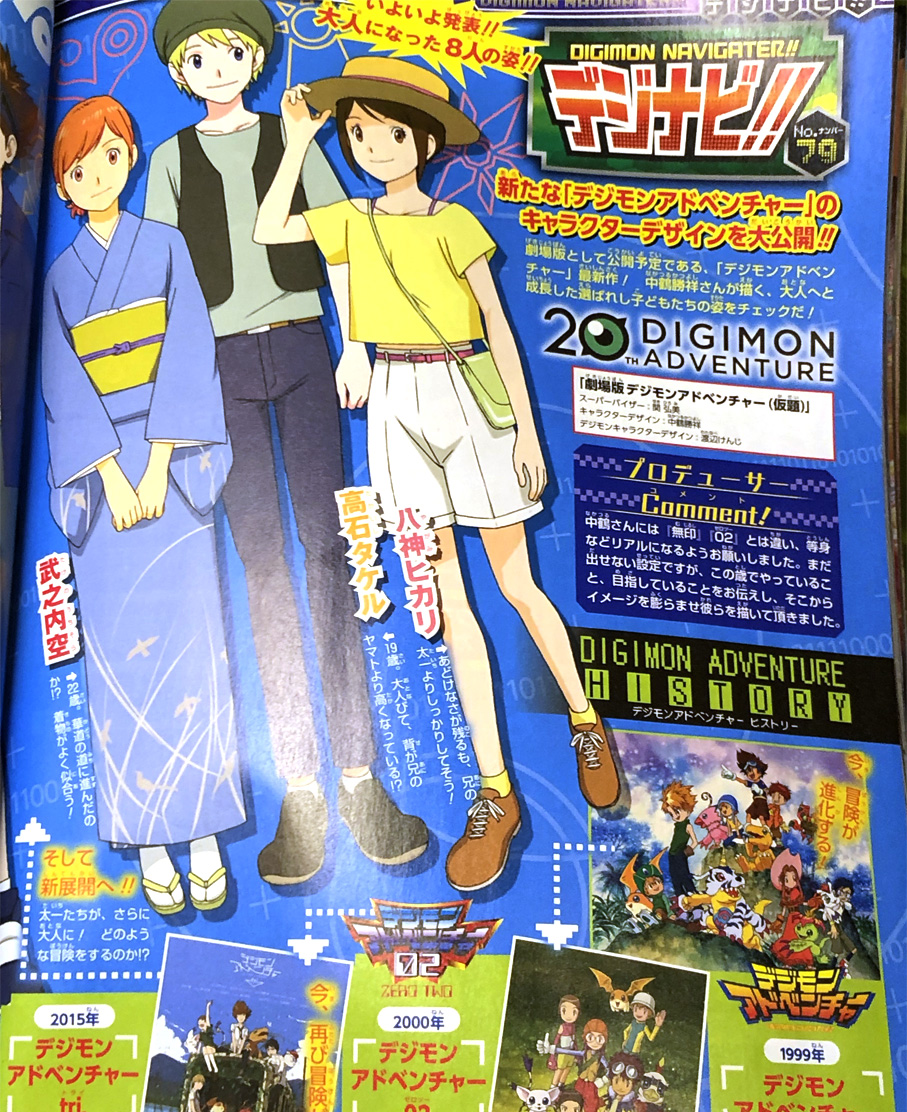 And on top of the new images, we have translations thanks to garm!
Jou: Did he manage to pass his entrance exams...!? A 23-year-old whose choice of career path is of great interest.
Mimi: A charming 21-year-old dressed in fashionable clothing!
Koushiro: A 21-year-old who looks great in a suit!? Could he be working at a job already?
Yamato: Yamato with his ever calm and collected expression. He seems to have a gentle air to him too!?
Taichi: He still sports his signature hairstyle. His expression accurately reflects his carefree personality!
Sora: 22 years old. Did she decide to devote herself to the art of Ikebana!? Her kimono suits her perfectly!
Takeru: 19 years old and all grown up, he's grown even taller than his older brother Yamato!?
Hikari: While her innocent personality still remains, she seems to have her act together more than her brother Taichi does!
Producer Comment: We requested that Nakatsuru-san design these with more realistic proportions, as opposed to the designs from Adventure and 02. Although we cannot reveal all the details just yet, we wanted these designs to amplify the image of each of the children that we want to project to the audience, which would showcase what each of the children are doing now at their age and what their future goals are.
And so, a new story unfolds!! - Taichi and the other children have all grown up! What kind of adventure will they go on this time?
Digimon Adventure Movie (placeholder title)
Supervisor: Hiromi Seki
Character Designer: Katsuyoshi Nakatsuru
Digimon Character Designer: Kenji Watanabe
Big thanks again to Ayushi and garm!