Show User Social Media
Hide User Social Media
Joined

Sep 8, 2006
Messages

12,847
Another update on the upcoming 20th Card Set from Bandai!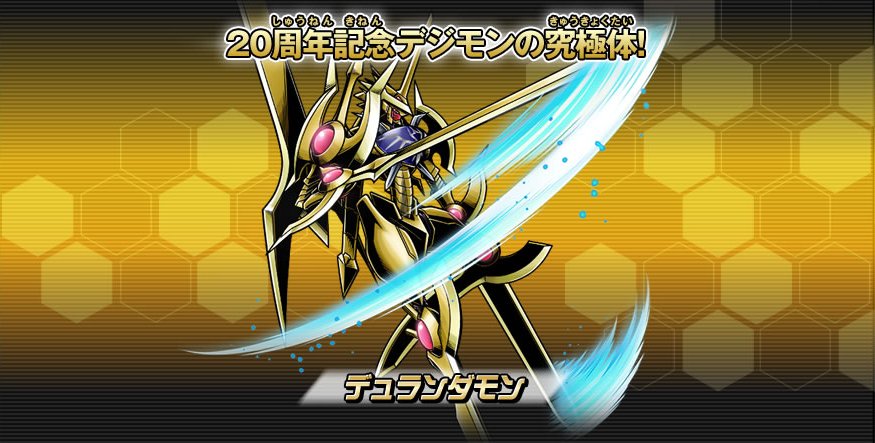 We get previews of new artwork for a number of cards.
First up, new art of Durandamon that will show up in his card from the new set.
Then they show off Digimon that are getting new art (and in some cases new cards, in various groups...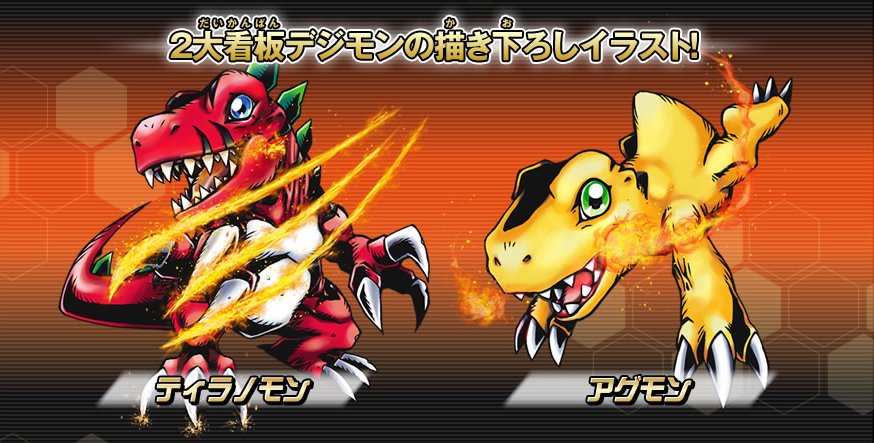 "The Two Big Signature Digimon", Tyranomon and Agumon.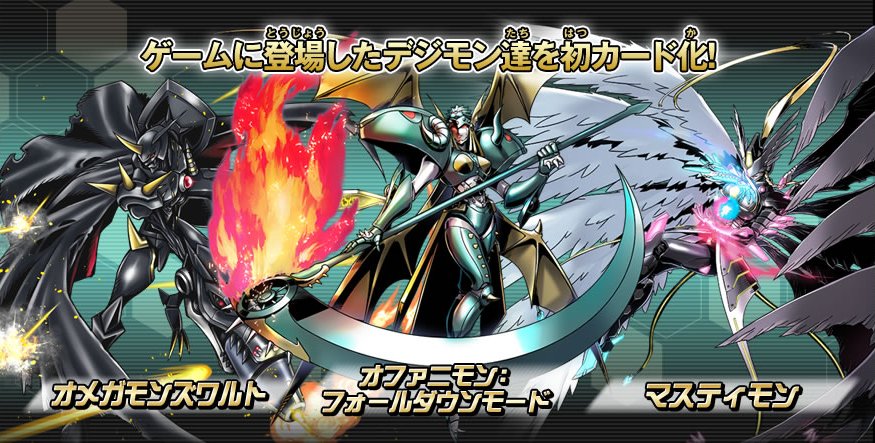 They refer to this group as "Digimon That Appeared in Games": Omegamon Zwart, Ophanimon Falldown Mode, and Mastemon.
Labeled "Anime Series Characters That Haven't Been Turned into [HC] Cards Before: Rosemon Burst Mode, ShineGreymon Burst Mode, and MirageGaogamon Burst Mode. (ShineGreymon Burst Mode has gotten one before in 2014, but they may be referring to the original run of the card game.)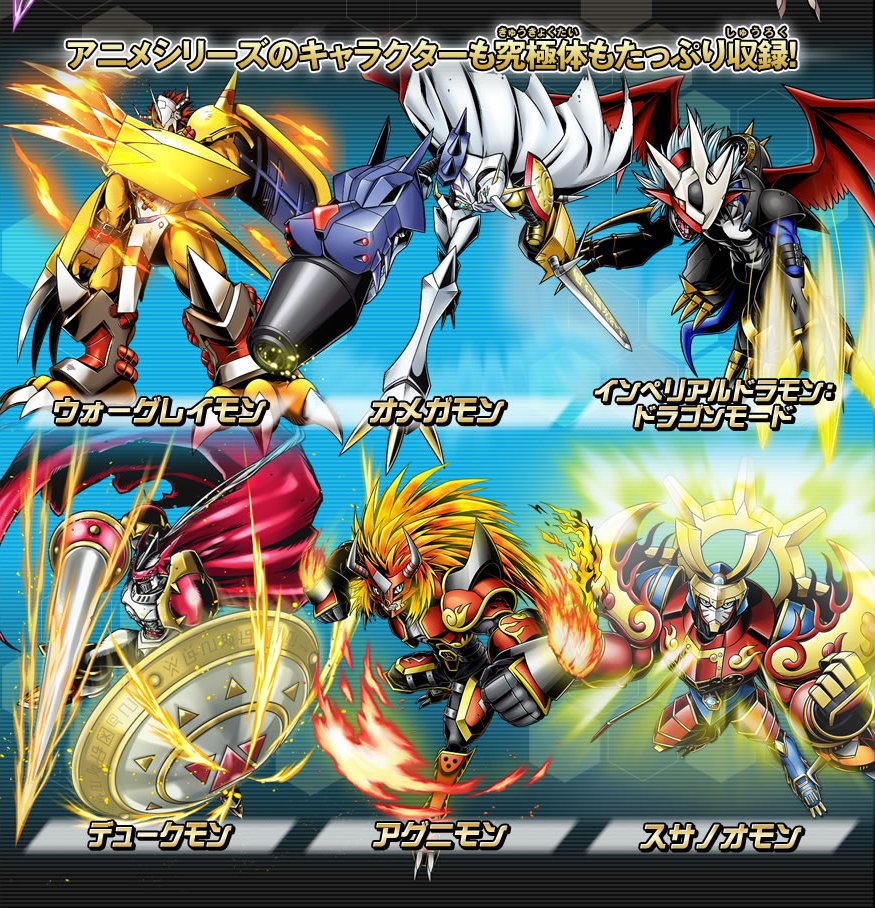 The last bits of new art they show are "Many Anime and Ultimate Level Characters" which includes WarGreymon, Omegamon, Imperialdramon, Dukemon, Agunimon, and Susanoomon.
Last for the card set...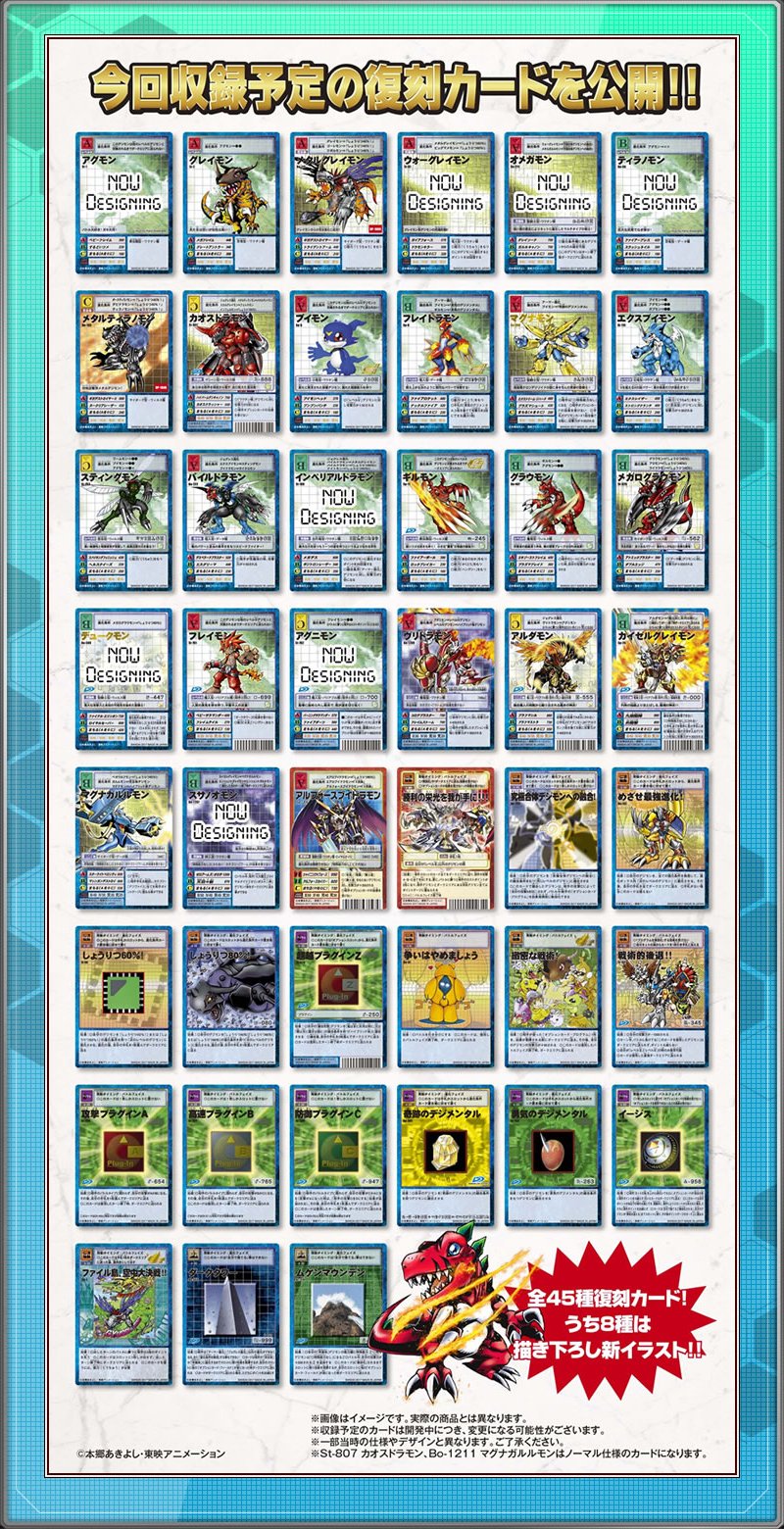 A display showing the 45 reprint cards. Apparently they decided to up the number of reprint cards with new art from 3 to 8.
On top of that there will also be the 15 new cards for a total of 60.
With the reveal of some of the Digimon above who aren't new art for the reprint cards, we believe we know 11 of the new cards total: Zubamon, Durandamon, Omegamon Alter-S, BlitzGreymon, CresGarurumon, Omegamon Zwart, Ophanimon Falldown Mode, Mastemon, ShineGreymon Burst Mode, MirageGaogamon Burst Mode, and Rosemon Burst Mode.
More information about the card set can be found
here
.
The 20th Card Set is available to pre-order
now at Premium Bandai for 9,720 yen. Orders close at August 21st and are expected to ship in November.
The 20th DigiColle Koromon and Tokomon Set!
This went up for pre-order a number of months ago, and was also sold at DigiFes.
Premium Bandai is selling a number of the sets which are ready to ship now.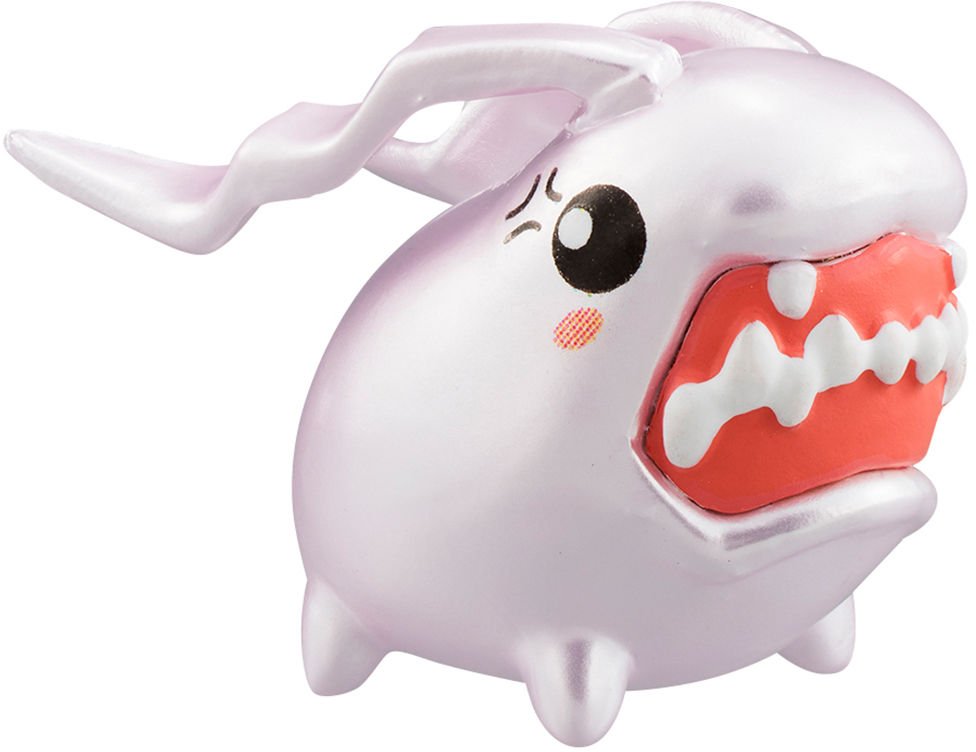 They advertise these as having a metallic paintjob and the 20th anniversary stand that was advertised as part of the set at DigiFes.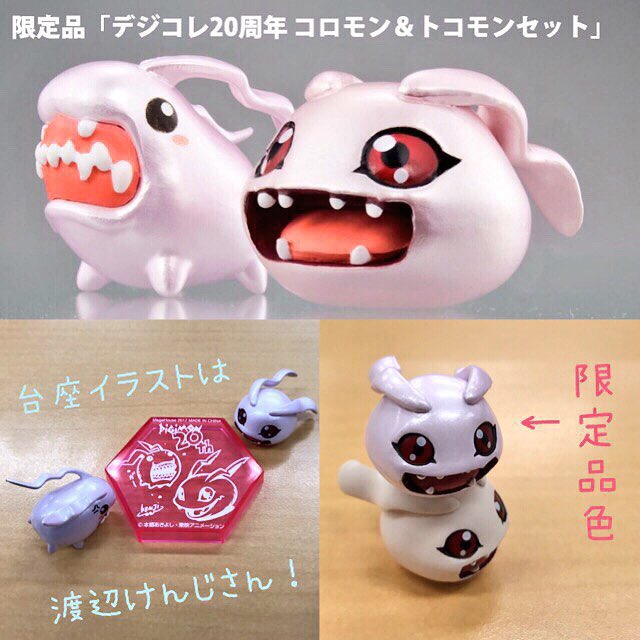 Oddly, even though the prior pre-orders for this set showed a metallic paintjob in early images, they mention this paintjob as being metallic 'compared to the previously released version' which is (apparently?)
the previously pre-orderable version
. So the coloring may be different in this release. A sample image they shwoed off adds to this idea.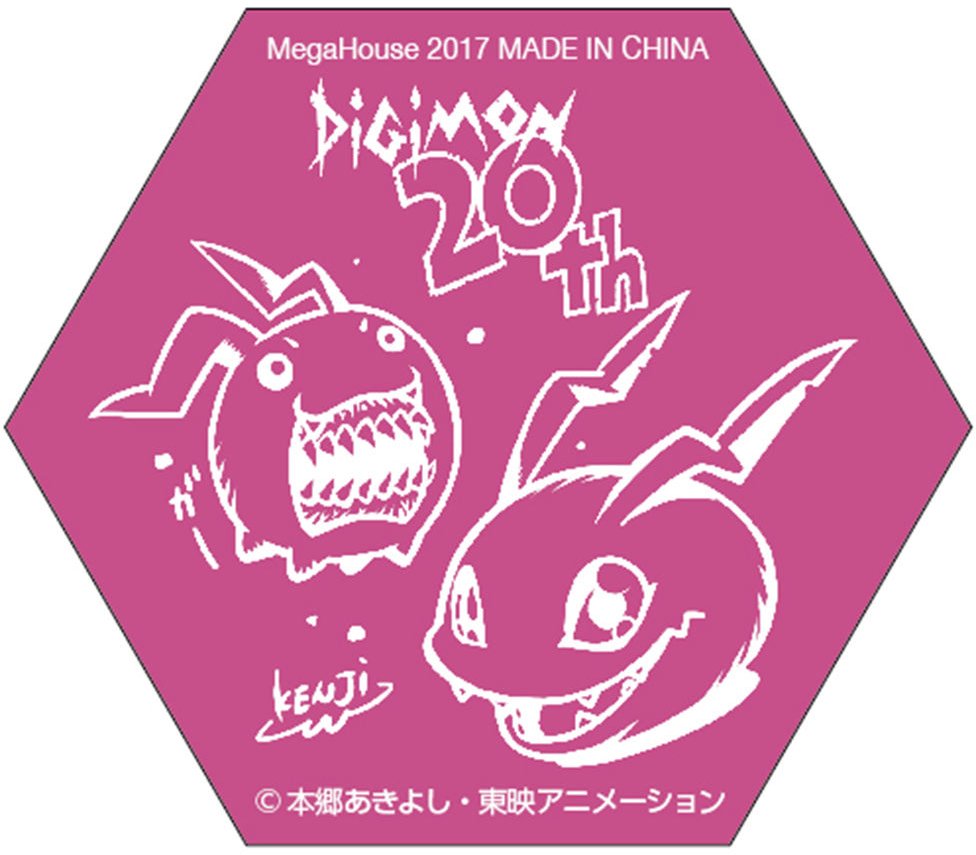 Whether the version up for pre-order months ago (which should ship soon for many people) includes the 20th stand or not is unknown.
For those who want to nab this set,
it's currently available to order
for 1,000 yen at Premium Bandai while stock lasts.
You'll want to contact an intermediary to get these items sent to you. WtW is not affiliated with any, but here are a selection of intermediaries that have worked well for various WtWers and their friends in the past:
From Japan
Rider Proxy
Nippon-Yasan
The Bandai Premium store has also chosen to affiliate themselves/recommend a few potential shops to be used as intermediaries for non-Japanese buyers:
Buyee
From Japan
(this From Japan link shows various items that they waive commission fees for.)
Samurai Buyer
DEJapan
You'll want to provide your chosen intermediary with the link to the item. Just copy paste the link to the product pages for what you want and send them a message about it and they'll take care of it after they discuss pricing and their policies with you. The links embedded in the news article for the products are exactly what you'll need to send them.
Some of the intermediaries have a full storefront and may have the item listed, so you may want to check that first.