Show User Social Media
Hide User Social Media
Joined

Sep 8, 2006
Messages

12,842
Yep, we get 2 manga, not 1 (there were whiffs of this earlier, but we weren't 100% sure before.) It appears neither has an announced title yet.
First up...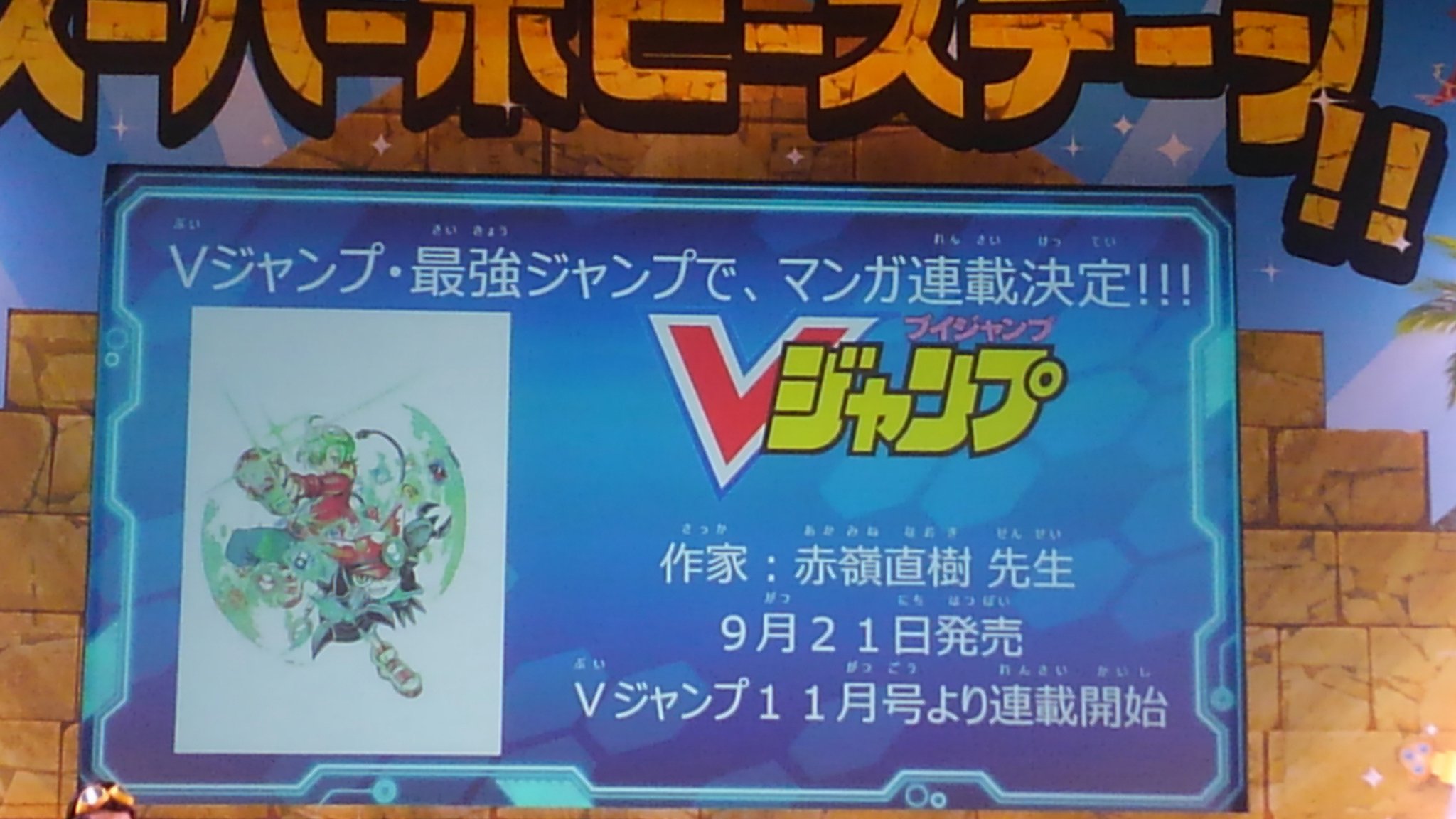 The first manga appears to feature Haru and Gatchmon.
It begins September 21st in V-Jump and the mangaka is Akamine Naoki. He won the "Treasured Newcomer Prize" from Shonen Jump in 2010 with the one shot "Arashi nochi Kimi", which was featured in Shonen Jump in June of 2010. He also has featured a Digimon image on what we think is
his pixiv
.
The second appears to just star the Appmon.
It begins October 1st in Saikyo Jump and the mangaka is Hirose Katsuki. Katsuki is most known for doing the manga "Dragon Ball Discross Jinryoku God Max!!" a spinoff of the arcade game Dragon Ball Discross.
More details are sure to come soon (hopefully names and plot details.)
Thanks to Exiles for pointing it out and to
Digimon_info
for the images.
Update- We have some basic information on the two manga now.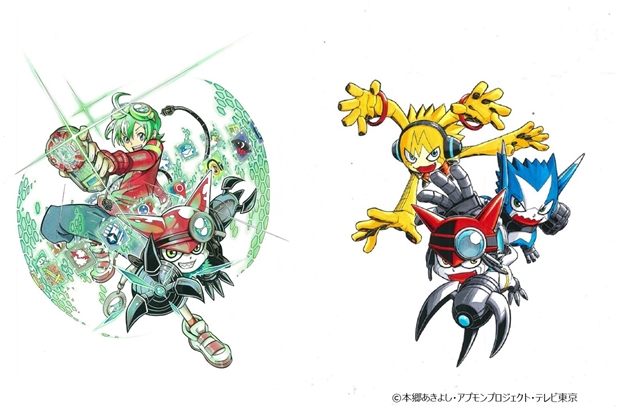 The first manga, as expected, is Digimon Universe: AppliMonsters and will be an adaption of the story of the anime. Whether it is a straight adaption or tweaked, ala Xros Wars or DB Super, isn't yet known.
The second manga, Appmon Gakuen (Appmon School or Appmon Academy) will be a manga about all the Appmon going to school together. It appears this may be a gag manga, but not 100% sure at the moment.
Thanks to theigno for making us aware of the
Animate
article about it.