Show User Social Media
Hide User Social Media
Joined

Sep 8, 2006
Messages

17,404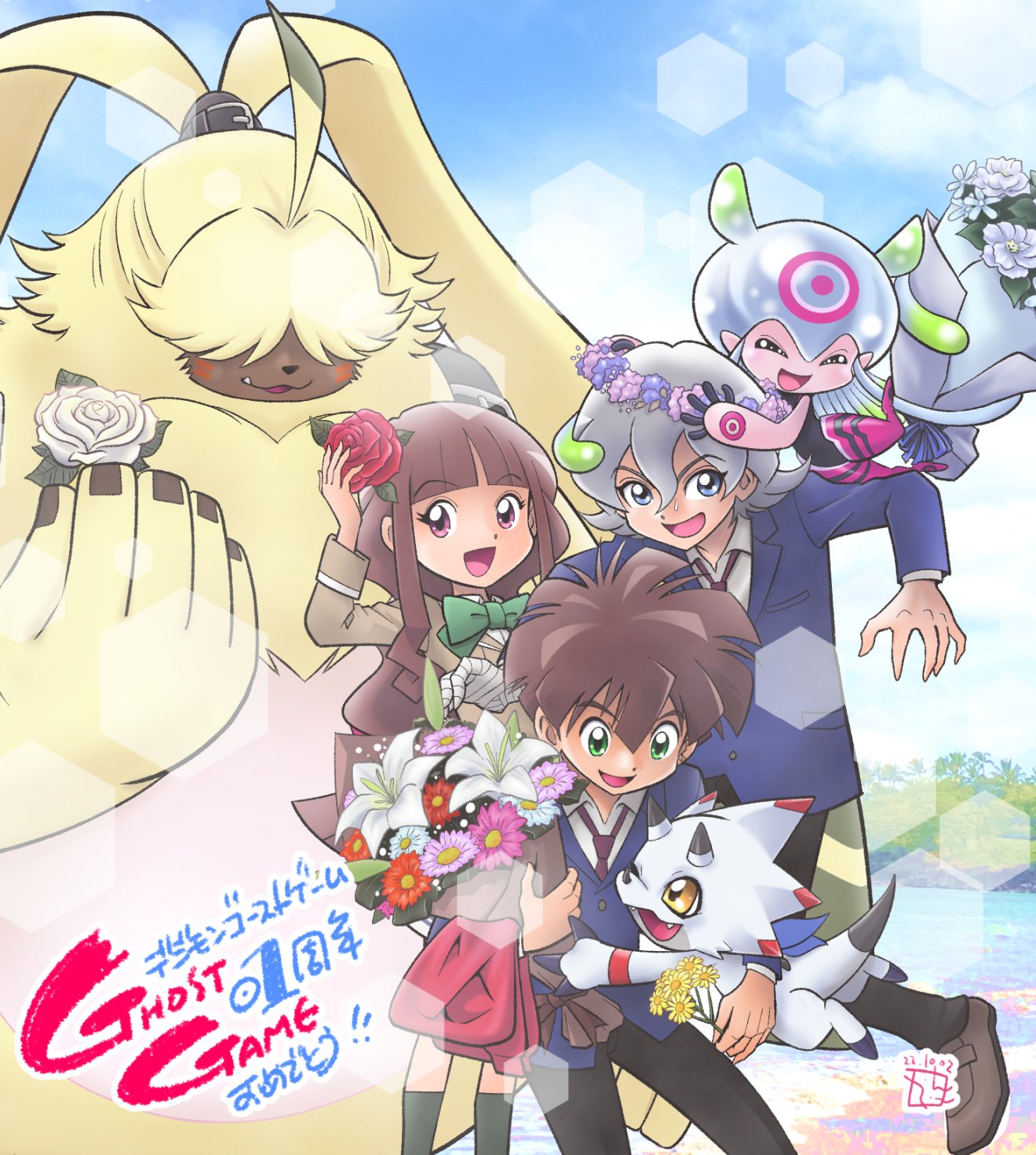 It's the 1st Anniversary of Digimon Ghost Game! It premiered on October 3rd in Japan, and due to time differences, October 2nd in the US and various other countries.
Digimon Ghost Game is a return to Digimon anime that isn't related to Adventure for the first time since Appmon.
It came upon everything relatively quickly, from potential details, to confirmation, to airing in 2 months. It features new characters, a bit of a horror vibe, and an episodic skew, while a few other bits bubble away. Early development was helped along by Tenya Yabuno and Hiroshi Izawa, continuing their long association with the brand since the days of C'Mon Digimon & V-Tamer
The new Digimon introduced like Gammamon, Angoramon, Jellymon, and their evolutions have been relatively popular, and the show has also had all new people performing the various vocal songs. It's also featured new OP animation directed by Hiroyuki Kakudou, longtime franchise director.
At the moment we don't know exactly how long Ghost Game will run, and we are still waiting for specific types of merchandise like Blu-ray/DVDs and BGM releases. With the Vital Bracelet being the core of the Digivice V, it's had strong connections to the Vital Bracelet, we will continue with the release of the upgraded Digivice VV.
We'll see where Ghost Game goes...
The art above was posted by
Tenya Yabuno
to celebrate the 1st anniversary of the anime, along with
the new 5th ED theme
. The art features artwork he drew for usage in the 5th ED.