Show User Social Media
Hide User Social Media
Joined

Sep 8, 2006
Messages

12,704
X-Evo is hitting a big one!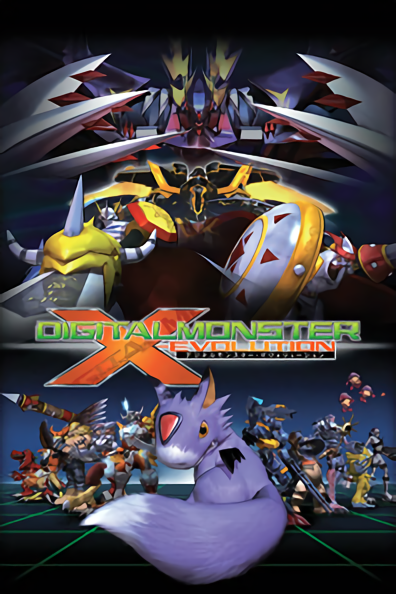 Today is the 15th Anniversary of when X-Evolution aired on television!
X-Evolution was based on Digimon Chronicle, the mini comic included with the Digimon Pendulum X V-Pets. It's an abdridged and altered version of that story, with the most notable change being the removal of any human characters, which is still reasonably rare in Digimon stories.
Originally announced as a full length feature, a press release reannounced it as a TV special a little more than a month before it aired, with only some of the initially announced merchandise
X-Evolution was directed by Hiroyuki Kakudou, well known to Digimon fans as the director of Adventure and 02.
The screenplay is credited to two writers:
Kazunori Ito, who worked on Dirty Pair, Ghost in the Shell, .hack, Patlabor, Urusei Yatsura, and a number of other well known franchises.
Miu Kawasaki, who worked on .hack (including various novels for the franchise) and Air Master.
Imagi animated X-Evo during their early upswing and it ended up being one of the few bigger projects they did that ended up being released.
While X-Evolution came and went reasonably quickly, it did end up getting a DVD later in 2005, some elements were used in Digimon World 4 (released as Digimon World X in Japan a couple days after X-Evo came out), and while various announced toys didn't ever appear after their initial announcement in a press release, the Digitalize Booster Pack for the Digimon card game had a large number of cards featuring characters from the movie (using their movie CGI renders), and Alphamon continues to get new products with X-Evolution branding (the most recent that I can think of being his Digivolving Spirits figure a year and a half ago.)
In addition, Digimon Chronicle, which X-Evolution was based on, has been
getting a sequel story
which finishes in a couple of months.
So despite coming and going itself relatively quickly, X-Evolution still pops up a decent amount even 15 years later.