Show User Social Media
Hide User Social Media
Joined

Sep 8, 2006
Messages

15,226
After the Digimon Universe news, we have more Digimon news from V-Jump... Updated with a MUCH better image.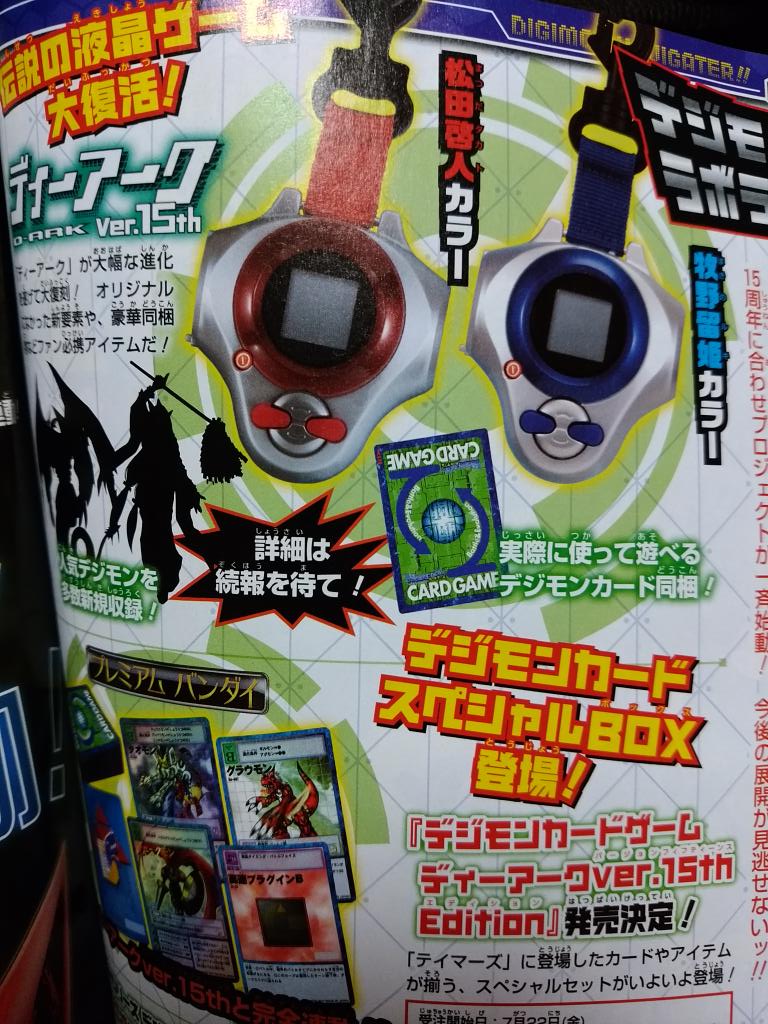 The Digimon layout in this month's V-Jump also shows the first appearance of a 15th Anniversary D-Ark.
It'll start off with one in red, and one in blue (Takato and Ruki's respectively.)
The image definitely seems to show silhouettes of Megidramon and Sakuyamon Miko Mode.
Pre-orders will begin on July 22nd (roughly in line timewise with when the D-3 began taking orders.)
Better image is courtesy of
kouniko25252
Update- The premium Bandai store has added a
product page
along with a promotional product image.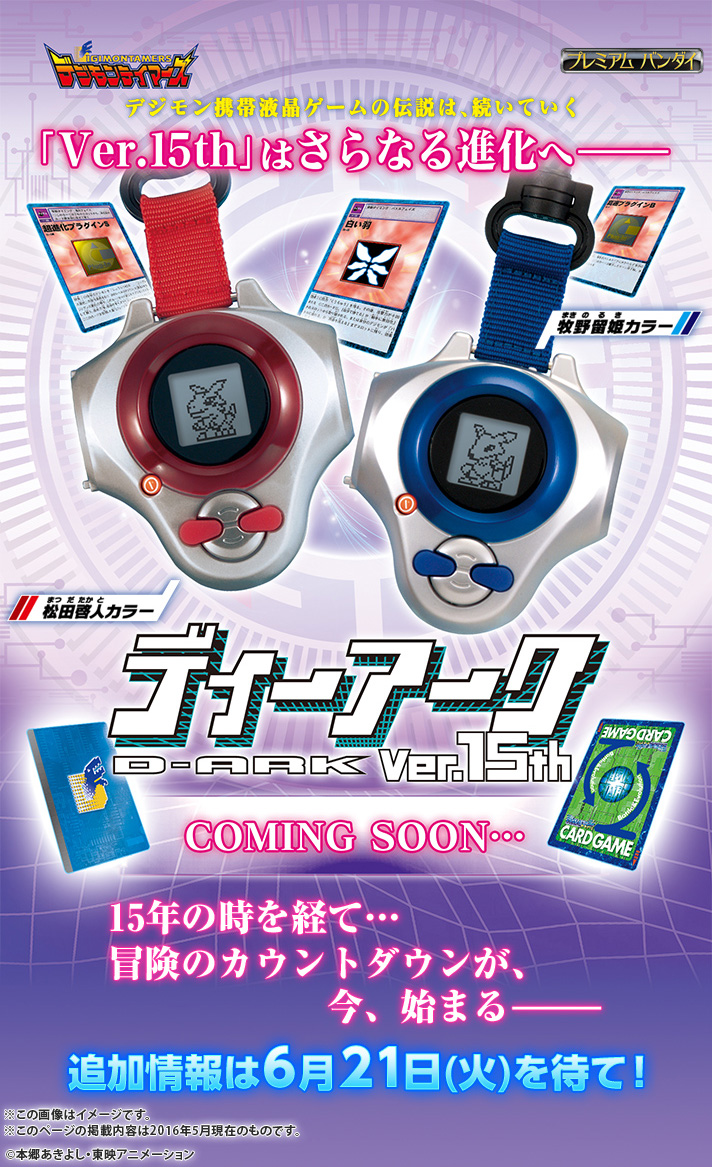 The Anniversary card set will be sold separately from the D-Ark for 6,000 yen and it will ship in January 2017 according to V-Jump (it's a bit odd they give price and ship date for the cards and not for the D-Ark itself...)
They will provide more information about the D-Ark and card set on June 21st, the day before pre-orders open.
Edit- Much of this has been rewritten since we got better images, a product page, and further information.
Update 2- We have a
major update
on the card set.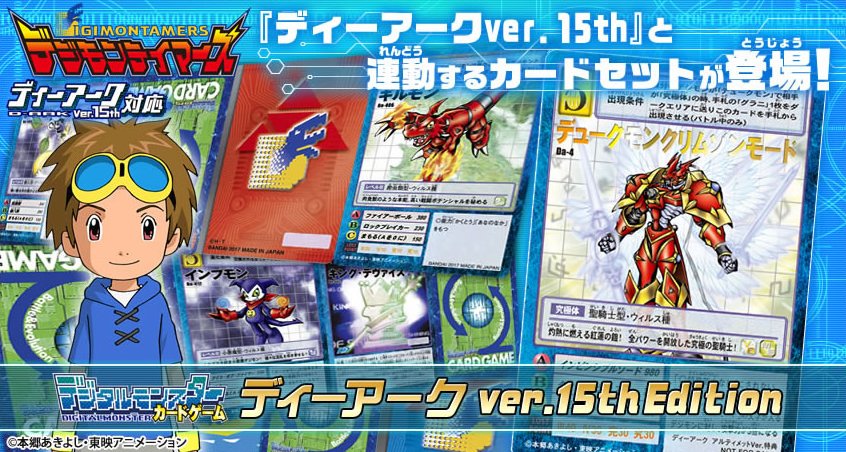 The final price of the set will be 6,480 yen and pre-orders will begin on July 22nd.
The contents of the set are...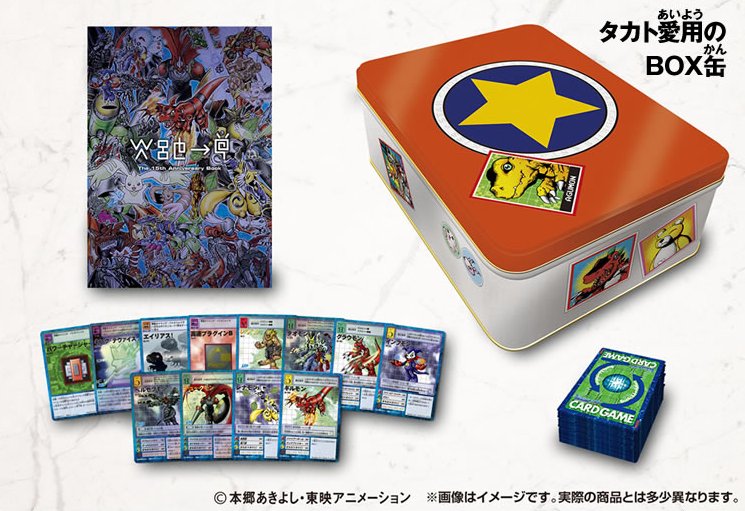 65 cards total... (they mention cards will be compatible with the 15th D-Ark, but it isn't clear if they mean all of them or not.)
Including, the 40 cards used by the Tamers in the anime.
Cards of the characters' Digimon will be included also.
59 of the cards will be reprints. They don't specify if the character's Digimon cards will all be reprints or not... which is important or not because...
There will be 2 new cards.
Then you have 2 cards with what they call 'special original' illustrations (I assume these are new also, but they don't specify.)
They will be including (and they note this is the first time this has been made officially available) a Red Card, which will be lenticular.
A Blue card, which will also be lenticular.
An A5 Size 'Digimon Tamers Special Book'
And a replica of Takato's tin that he stored his cards in.
Bandai has also put up greyed out date listings (likely to be used to reveal further information) for June 10th, June 24th, and July 15th, so we can expect more information soon.
Update- From the current expo being held...
No news or information update, just thought people would like to see photos of prototype/display models.